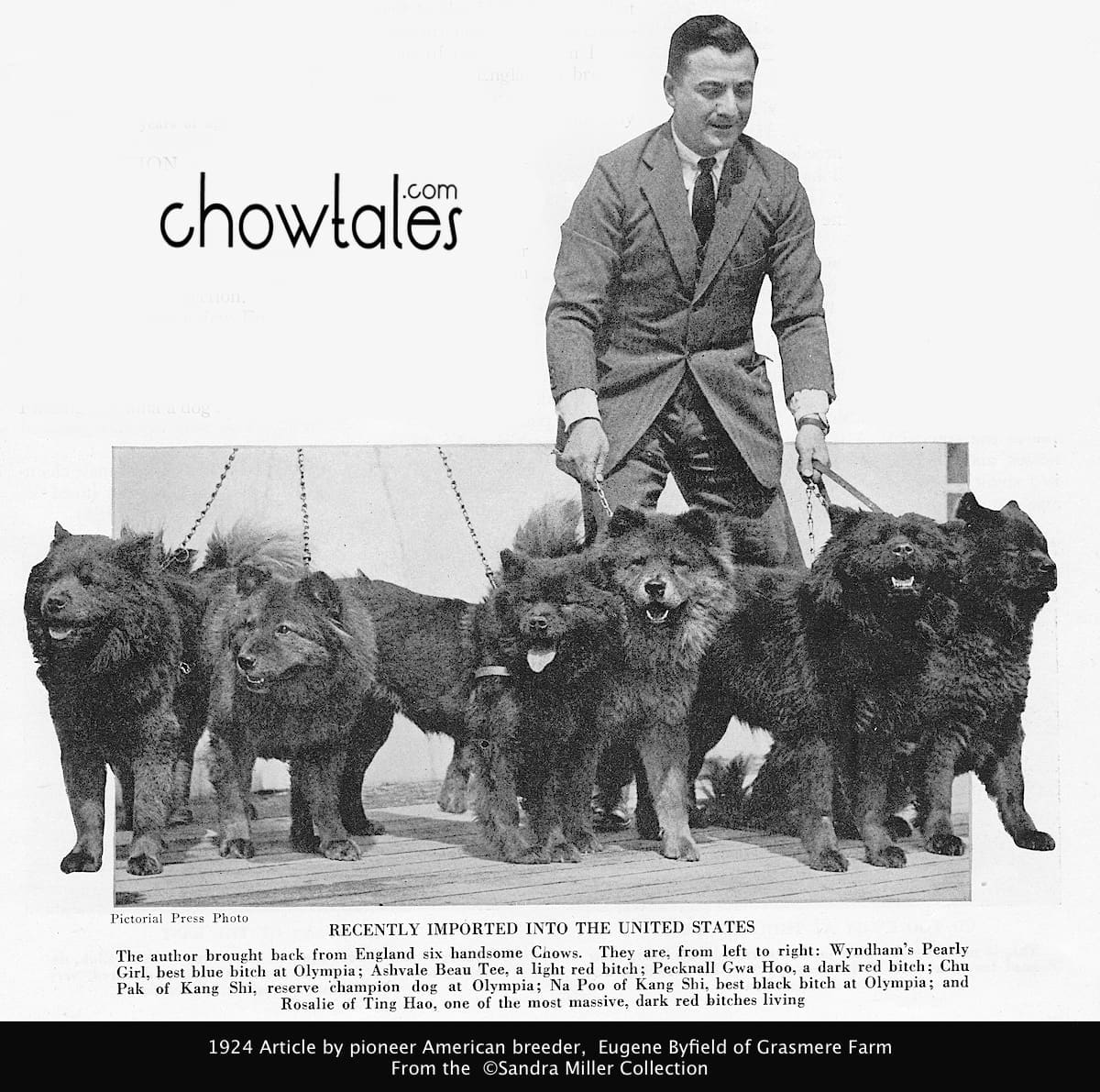 In the early 1920's Eugene Byfield established his Chino Kennels (Grasmere Farms)  near Chicago in Barrington Illinois .  At one point this breeding/show kennel of exquisite chows housed  nearly 100 dogs.  It was a great loss to the breed in 1930 when Mr. Byfield was killed in a polo game .  In addition to his chow breeding program he also was a noted breeder of polo ponies and race horses and newspapers labeled Byfield quite the  "man about town".
---
---
Ch. Hong Kong King and Ch. Nee-Phos, Ch Chee Kee (CLICK THUMBNAILS ABOVE) which he purchased when Mrs Hoover's kennel was disbanded, headed his Chino kennel at the time of his death and were supported by Ch. Mah Jong Min T'sing, Ch Red Chinaman, the beautiful black bitch Na Poo of Kang Shi, and bitch Rosalie of Ting Hao (Both bitches pictured in the first photo of Byfield and chows…. to the far right).   Byfield was well respected for the high quality and consistency of his show and breeding stock…many of which he imported from England.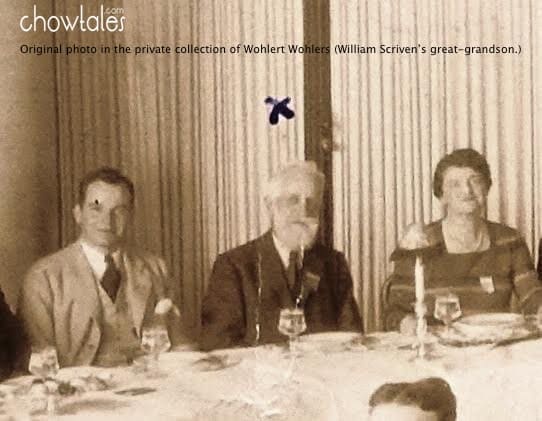 In my research in trying to identify the people sitting next to esteemed English judge (center) William Scriven at the 1927 Chow Specialty  banquet,  I am fairly certain the man on the far left is Eugene Byfield.  This photo would have been taken 3 years before his polo accident.
---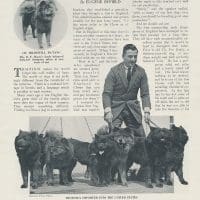 ---
Save
Save
Save
Save
Save
Save
Save
Save
Save
Save
Save
Save
Save
Save