The pages from this incredibly rare book from 1907 called  Melbourne Sporting Library I purchased from a private seller recently and am so pleased to have found them in pristine condition. I left the pages in their original sepia tones (no color adjustments) as I love to see the patina on such perfectly preserved documents.   These are among some of the rarest accounts I have in my personal collection of the Chow as it was transitioning from China to England…then England to America.  The opening chow chapter was written by the esteemed Chow breeder and judge, Charles Hopton.
This second page in the chow chapter is incredible, featuring Ch. Chinese Chum who was one of the first stud dogs to be used in America and first AKC Chow champion of record.  The page was overlayed in a perfect layer of parchment, imprinted with the name and owner and even the stud book number of this dog.  Below you will see the well preserved photo  tipped onto the book plate of Chum himself.  So much detail in that perfect expression of the day.  You feel as though you could reach out and touch him.
It is interesting reading the history of the breed as it was  understood it in the early 1900's.  Some things have changed over the decades as now there are writings that the Chow may have originated in Southern China (through DNA research).  I'm still not convinced but open to seeing more studies.  I tend to lean toward the belief that the breed emerged and merged from multiple areas of the continent.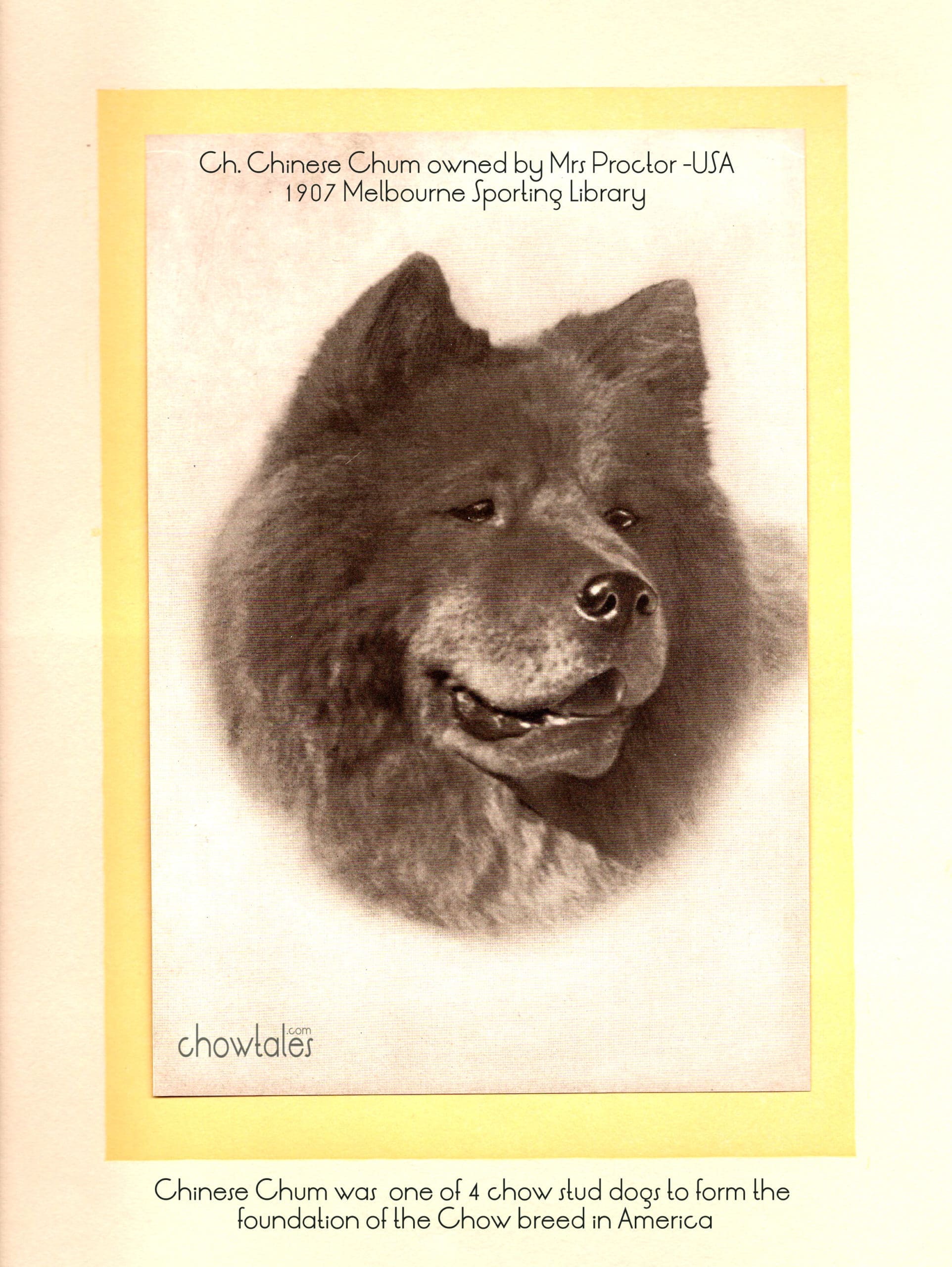 CLICK HERE TO READ MUCH MORE ABOUT CHINESE CHUM
---
Some of Chinese Chum's offspring are listed on the page above.