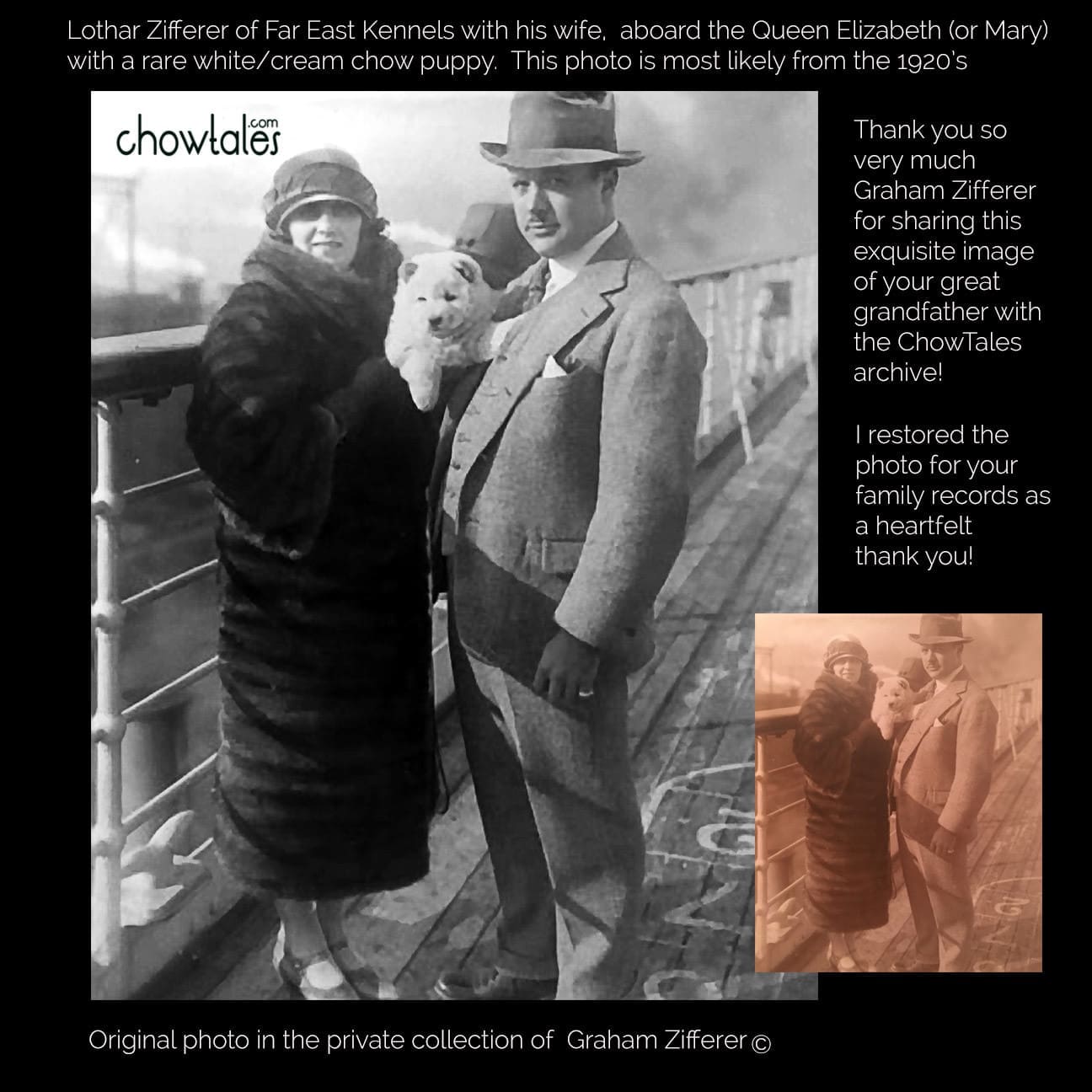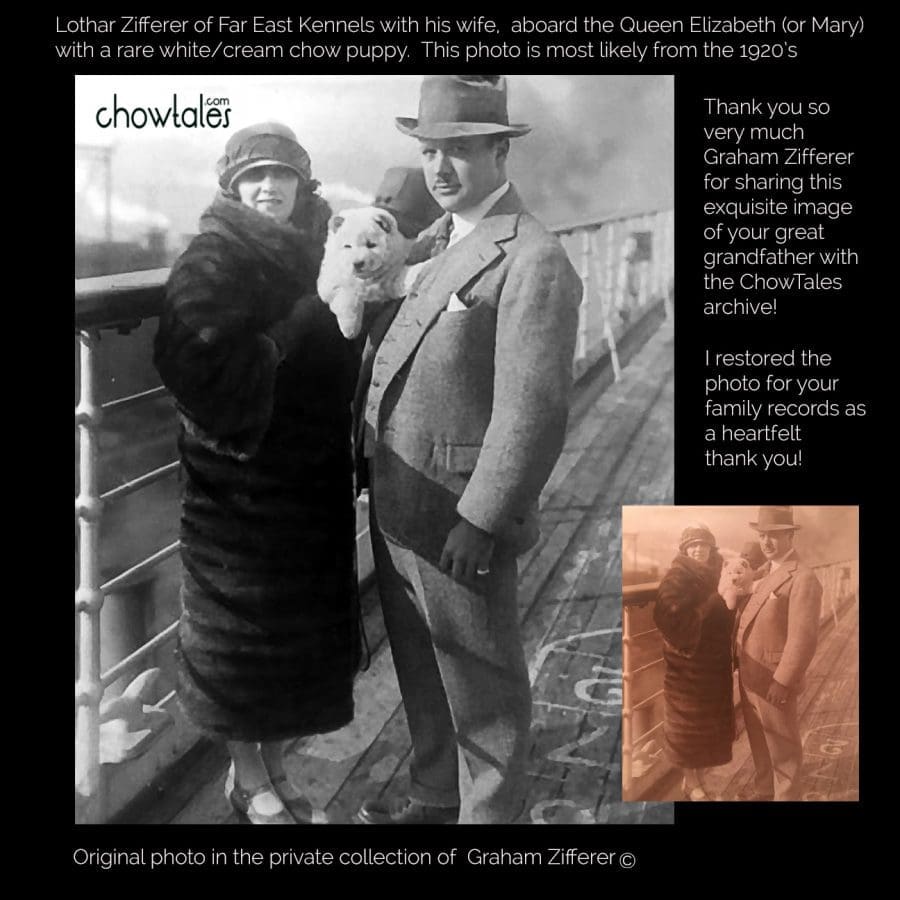 I am continually amazed at the incredible "gifts" that keep surfacing about our beloved breed, thanks to enthusiasts, collectors, and friends.  The extremely RARE occasion that I make a connection with the actual family member of a pioneer Chow breeder is like winning the lottery for me as an archivist.   To have these first-hand accounts and images so generously shared by family,  almost 100 years later…there are no words.
This photo is in the private collection of Graham Zifferer who introduced himself to me in a private message on ChowTales Facebook.  Graham is the great-grandson of the founder of FAR EAST KENNELS, Lothar Zifferer.  Who can forget the article about this stately "temple" of the chows in Columbia PA, USA.    The photo that Graham sent to me from his family collection goes hand in hand with the photo below that I found in the newspaper.  This is another very important piece of the puzzle!!
I restored the photo for Graham to bring out the details (SURPRISE!!!!) and will send him the full resolution image for his family records.  I can't thank you enough Graham…and it makes me feel so good that generations later there is someone who is truly interested in preserving this important family legacy.
---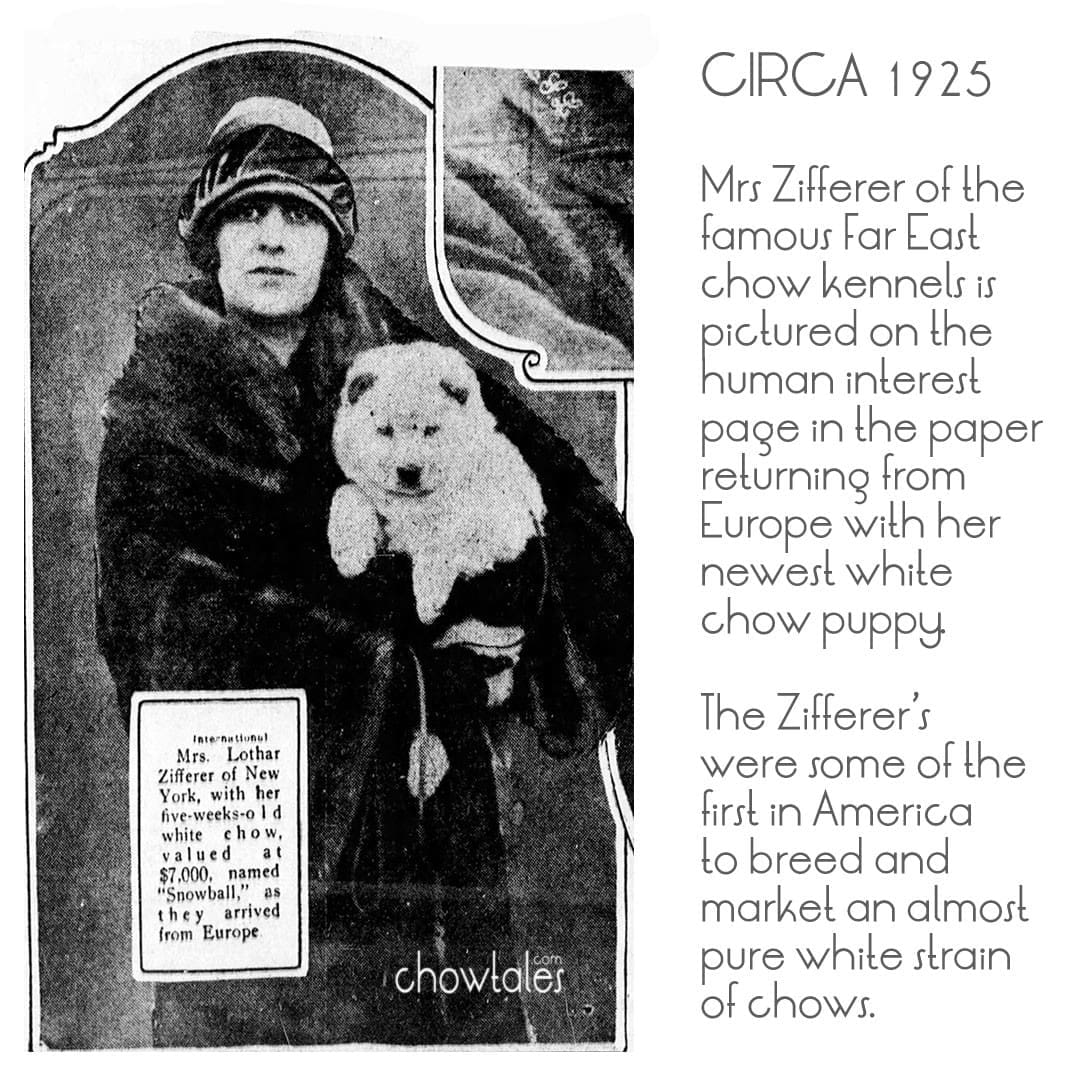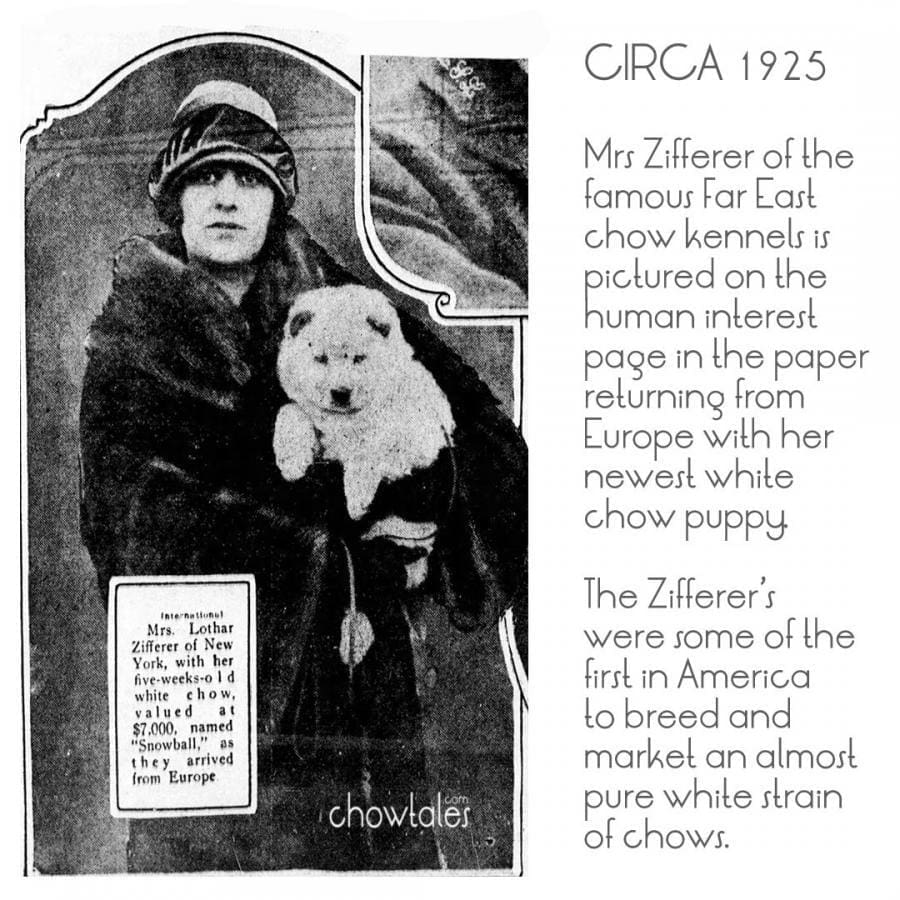 ---