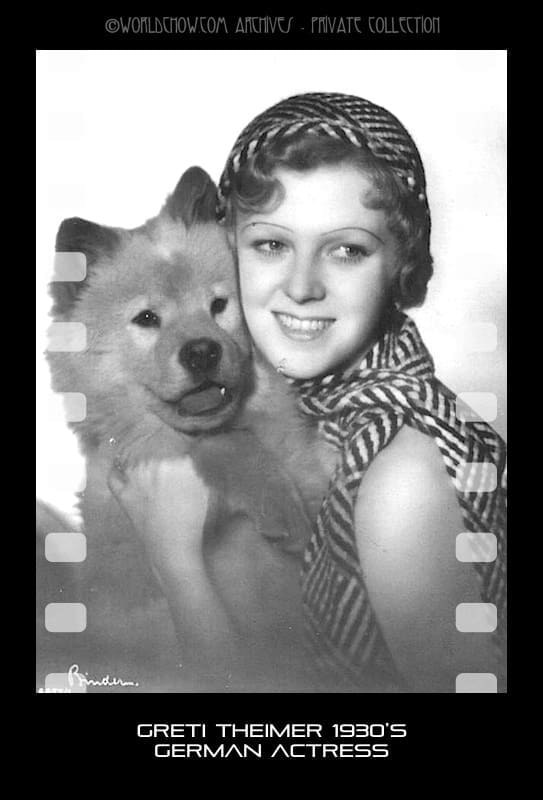 To find 3 unique photos of a celebrity with their chows is a rarity, and the example of Gretl Theimer even more of a special find, as there is little information on this actress available and few photos to choose from.  Note the dog in the first 2 images may possibly be the same chow….puppy above and adult below.
Gretl Theimer was educated as a ballet dancer and danced in the children's ballet of the State Opera in Vienna. Subsequently she made herself a name by singing in operetta's on Austrian and German stages.
She was in the original movie THE TRAPP FAMILY (see video below) which led to the making of  THE SOUND OF MUSIC years later.
This photo is so beautiful and the chow is certainly different than the top  two images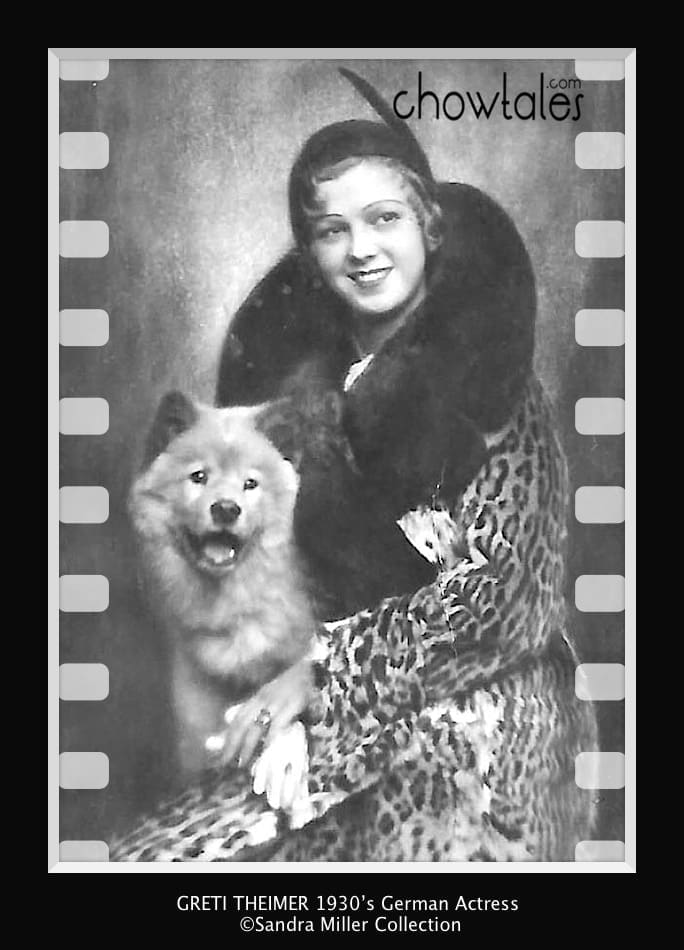 Above is another outstanding image from an antique postcard in my collection showing what I believe to be  one of the  first 2 chows
The music film "Zwei Herzen in Dreivierteltakt" (1930) turned her into a movie star. The title song was a that movie was a great succes as well. During the thirties she made many succesfull movies, but after "Falstaff in Wien" (1940) she disappeared from the movies. From 1952 onwards she had small parts in several movies.
BELOW SEE A SHORT CLIP FROM THE PREDECESSOR TO THE  SOUND  OF MUSIC 'DER TRAPP FAMILIE'