This article written in 1916 is pretty amazing to read, as it could have been as easily written today and still applied to many of our breed dilemas. Not only are the comments about the "scowl"  featured, but important points of the standard….. and reasons to CHANGE the standard are discussed.  A fascinating read.  I have made notations in RED  to draw attention to some interesting article highlights.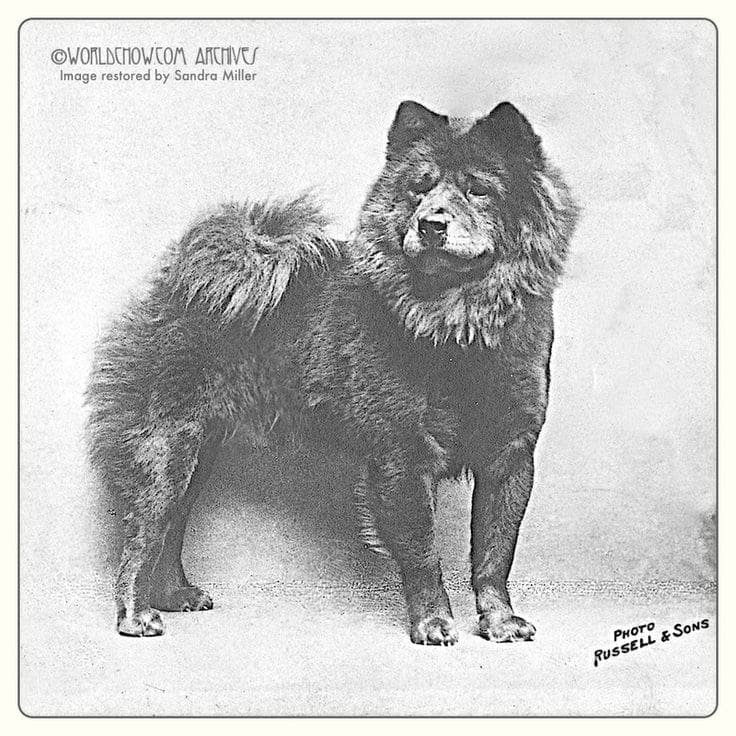 CH.CHINESE CHUM ABOVE  IS THE DOG REFERRED TO IN THIS ARTICLE WITH THE GOOD OLD FASHIONED CORRECT "SCOWL"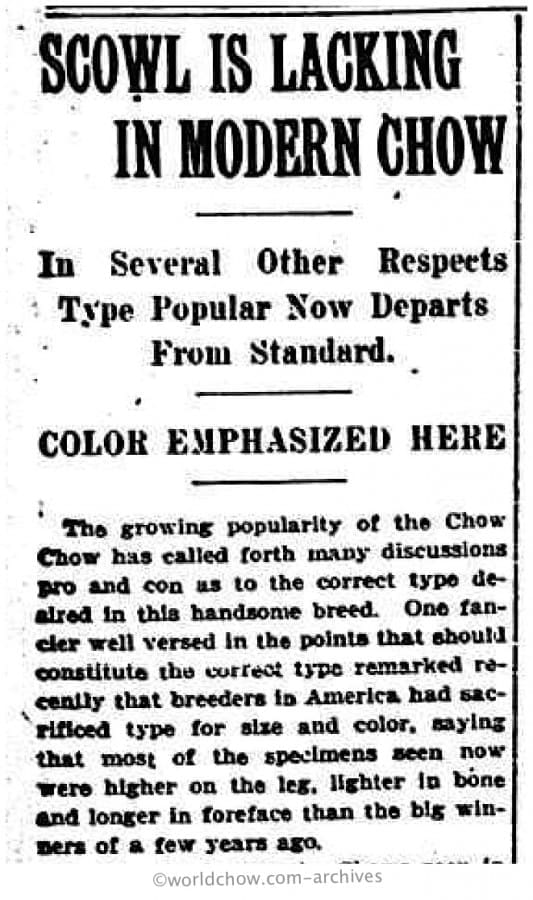 I WOULD LIKE TO FIND A PHOTO OF CHELSEA PENSIONER  MENTIONED IN THE BELOW PARAGRAPH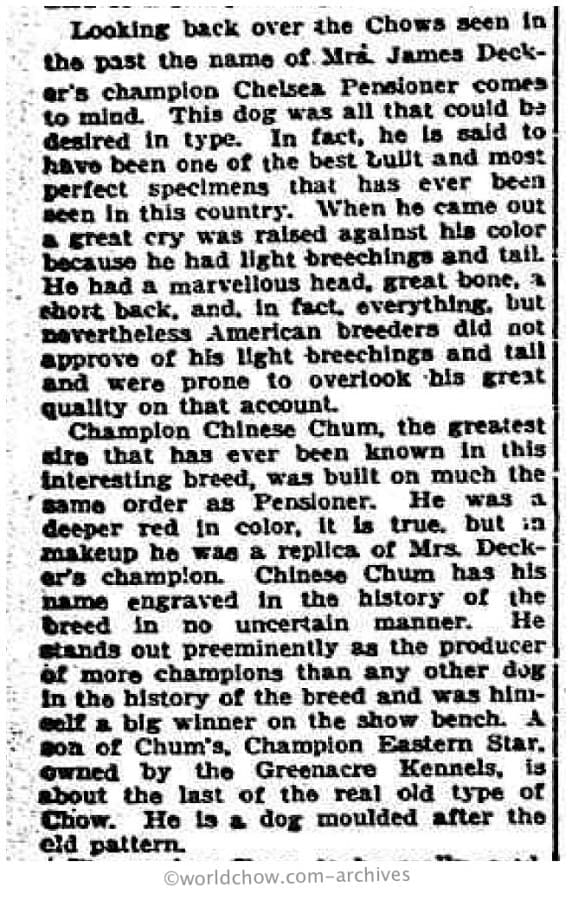 BELOW IS EASTERN STAR WHO IS A SON OF CHINESE CHUM,  IS MENTIONED MULTIPLE TIMES IN THIS ARTICLE AS BEING ONE OF THE LAST OF THE OLD STYLE CHOWS.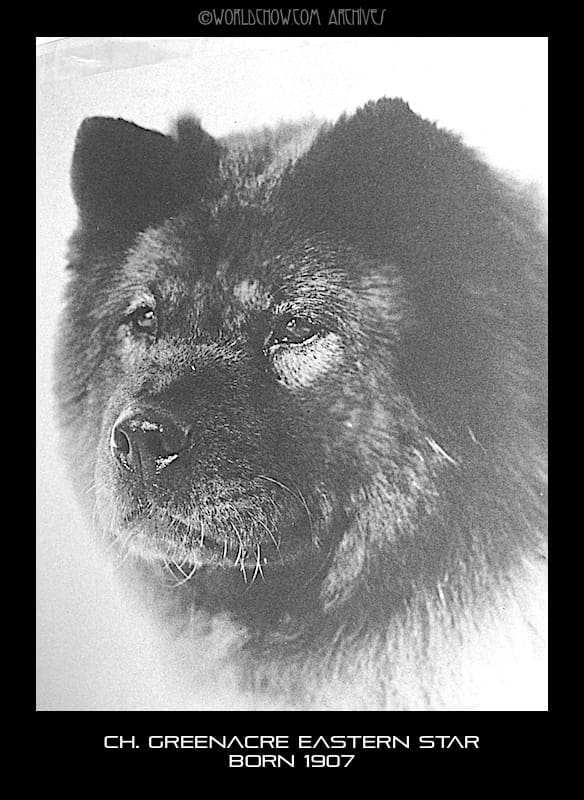 THE COMMENTS BELOW ABOUT BREEDERS IGNORING BALANCE AND COMPACTNESS OF THE CHOW STARTED EARLY ON IN THE BREED'S HISTORY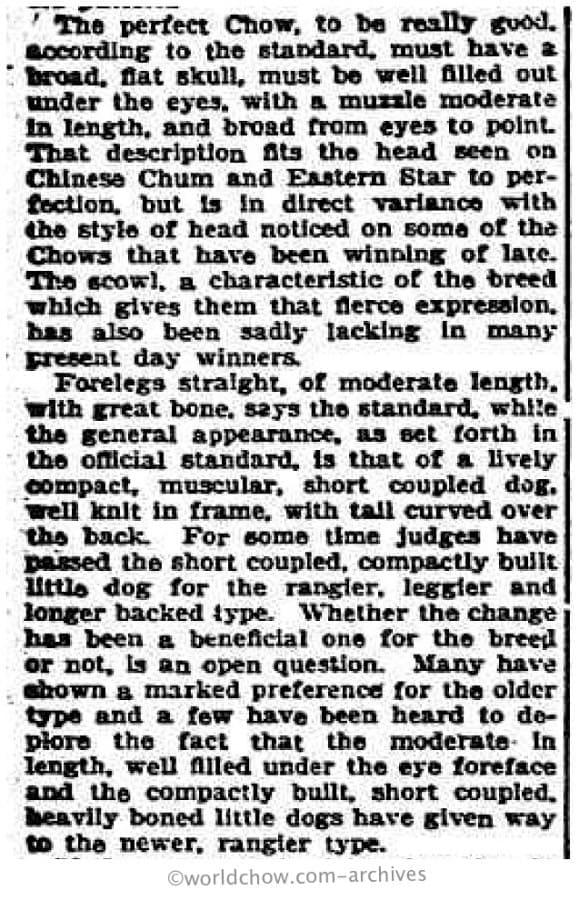 BELOW, NOTE THE FIRST PARAGRAPH ABOUT CHANGING THE STANDARD… WHICH APPLIES TODAY AS MUCH AS IN 1916