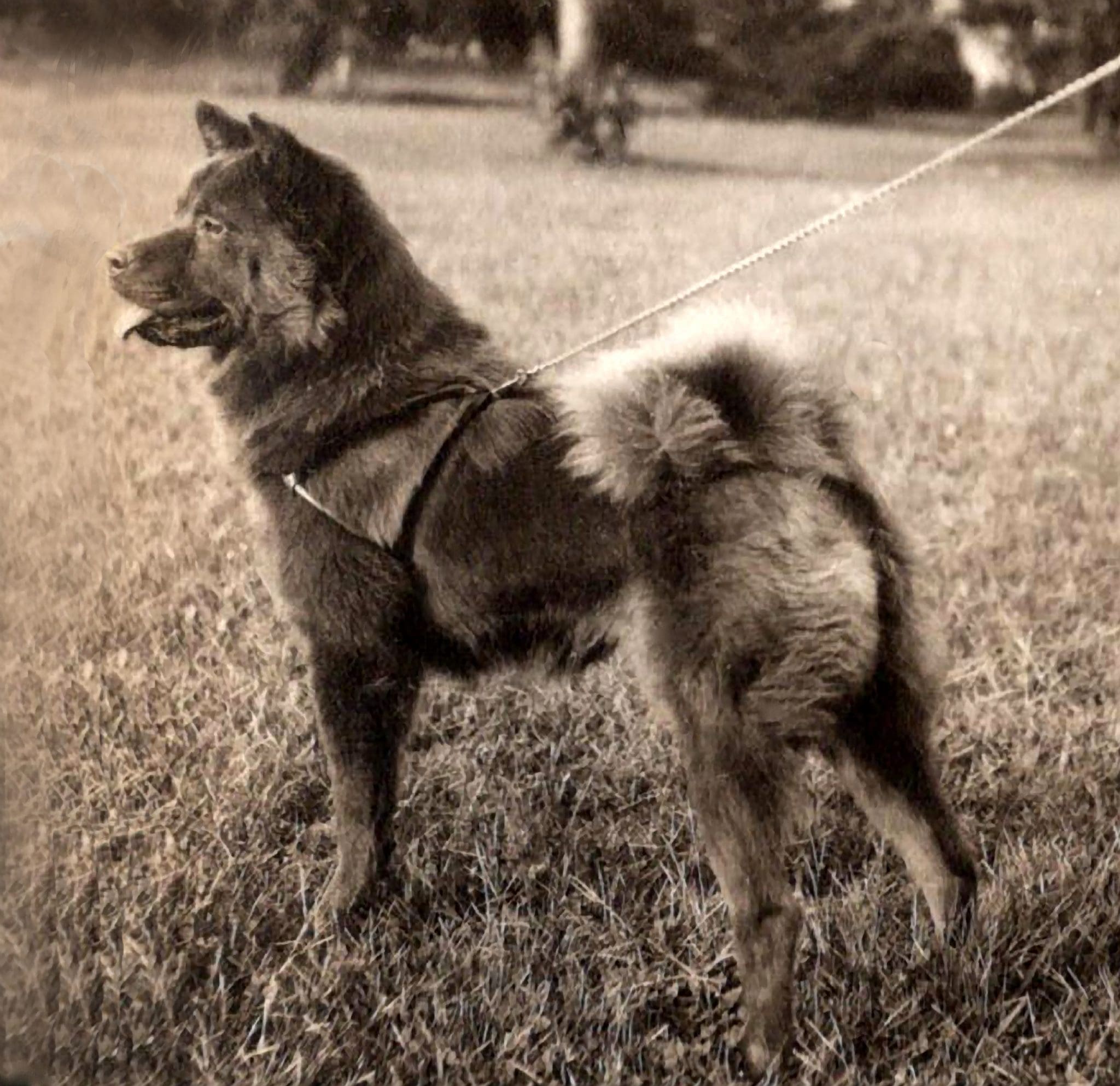 This set of 6 photos came to me with some wonderful background research done ahead of time by the seller.  It is unusual for me to receive so much info up front that I only needed to connect the puzzle pieces to identify the dogs/breeder.   The woman in these photos MAY be the breeder, Katherine Kandra of Wyndcrest Chows.  The photos were taken in the 1921-1922 time frame with one of them labeled on the back as being Princess Loo Lee, born November 2, 1921.  Katherine Kandra was breeding chows from at least 1921-1939 when she passed, according to newspaper records.
A few of the images were a joy to restore, while a couple were a bit too blurry to get much out of.  I was very surprised that the beautiful profile standing photo at the top of this post of Loo Li  came out so perfect and crisp.  10 months old, totally out of coat and so well balanced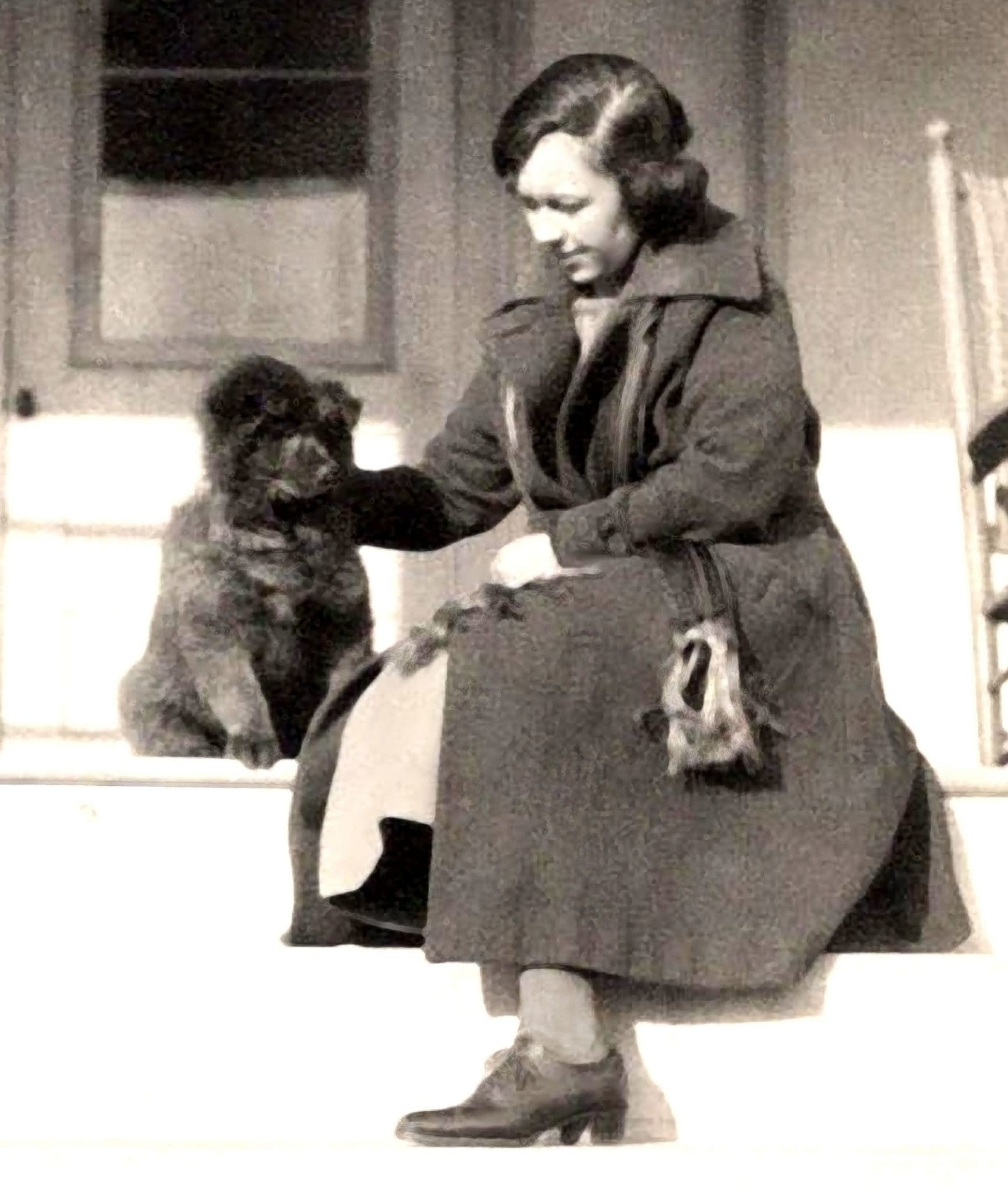 Princess Loo Lee was sired by one of the most famous stud dogs in early American chow history Sum Sultan, owned by pioneer chow breeder and exhibitor Mrs. E.C. Waller of Sum Chows.  Sultan was a glorious dark red and it seems Princess Loo Lee took on his rich coloration.  According to AKC Stud books I found 2 littermates listed. Breeder was Mrs Langhorne of TECOS Kennel.  These younger puppy photos could have been taken at Mrs. Langhorne's kennel/farm with the rest likely at
---
---
BELOW ARE FROM THE 1922 AKC STUD BOOK.  PRINCESS LOO LEE AND HER LITTERMATES SULTANA AND CHUM CHUM
---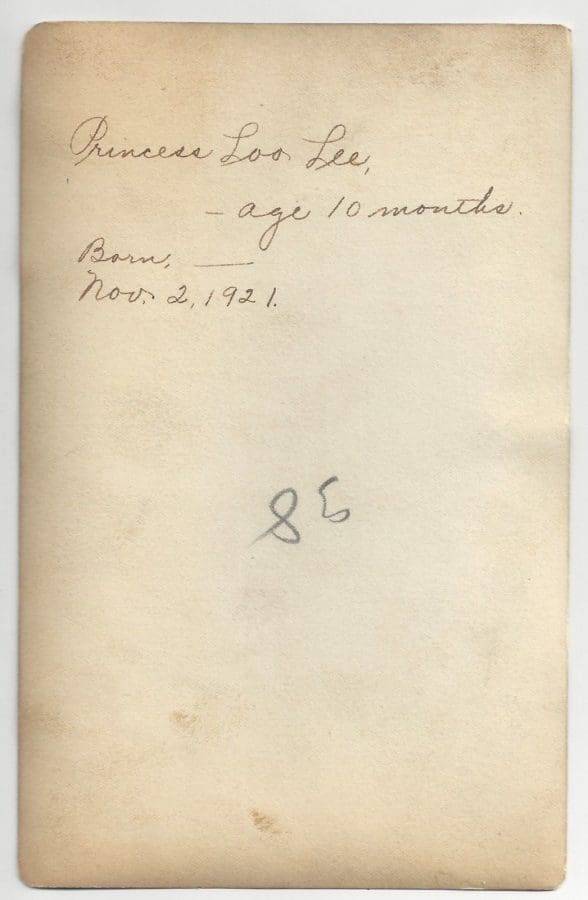 FROM THE PHOTO SELLER  "I did some research and found a January 31, 1922 American Kennel Gazette and Stud Book online, that lists Princess Loo Lee.  The brief bio on her reads: PRINCESS LOO LEE (330,040) – Katharine J. Kandra, Box 158A, R. F. D. 2, Asbury Park, N. J. Breeder.  Mrs. T. C. Langhorne, 46 Hampton Terrace, Orange, N. J.  Whelped Nov. 2, 1921. Red.
By Sum Sultan (259,633), Vol. XXXVI) out of Teco (323,837, Vol. XXXVIII).  I also did some research on Katharine J. Kandra, and did find her listed in the 1930 Census records living in Neptune, Monmouth County, NJ and her occupation is that of Kennel on her own farm."
---
BELOW IS A NEWS CLIPPING CIRCA 1920 OF VIRGINIA WALLER WITH SUM SULTAN…. PRINCESS LOO LI'S SIRE.

---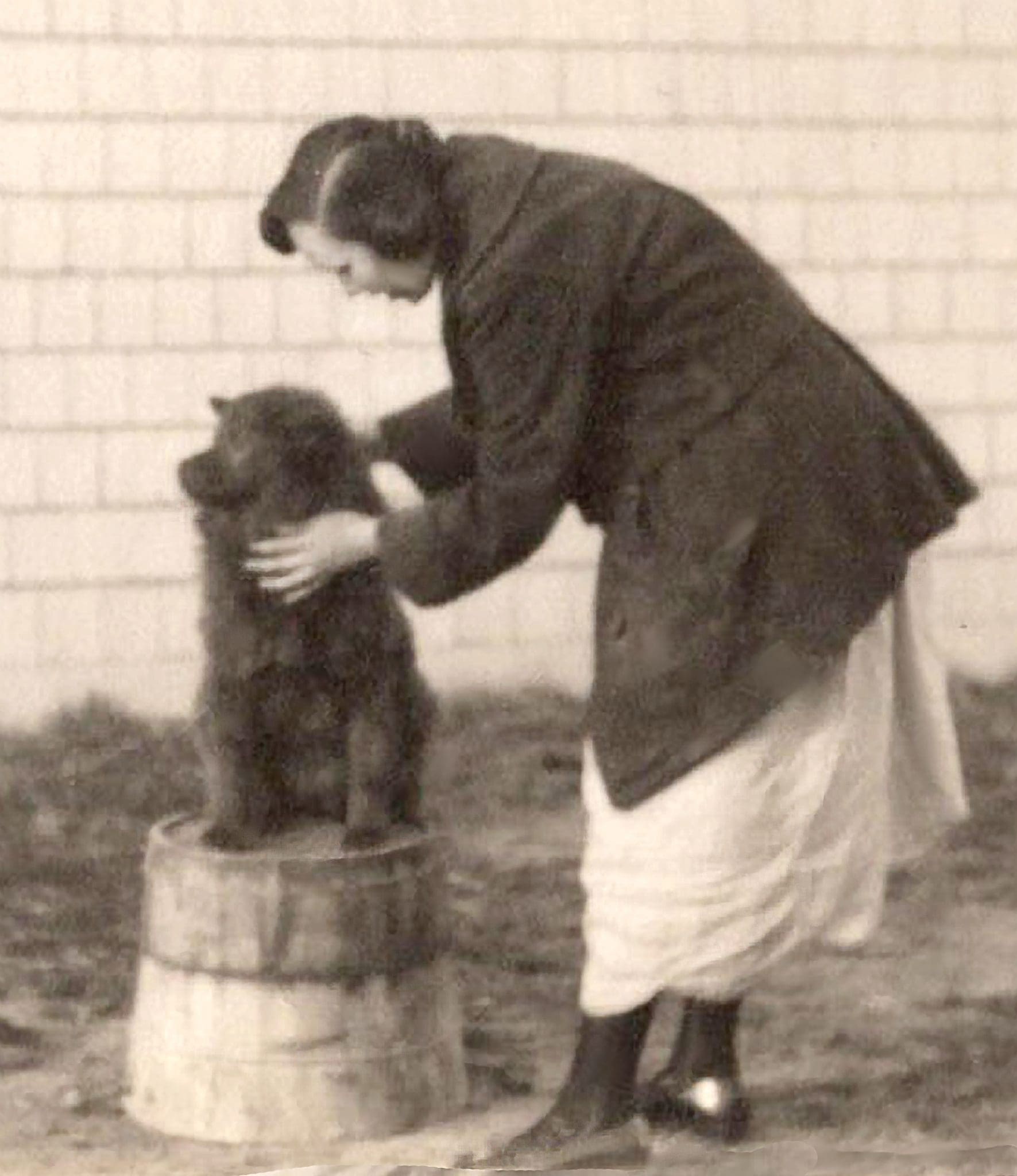 A bit blurry but such a lovely girl… the Princess is perched on her washtub throne!
BELOW IS A SPECIAL FIND STATING THIS WAS MRS KANDRA'S VERY FIRST CHOW. 

---
---