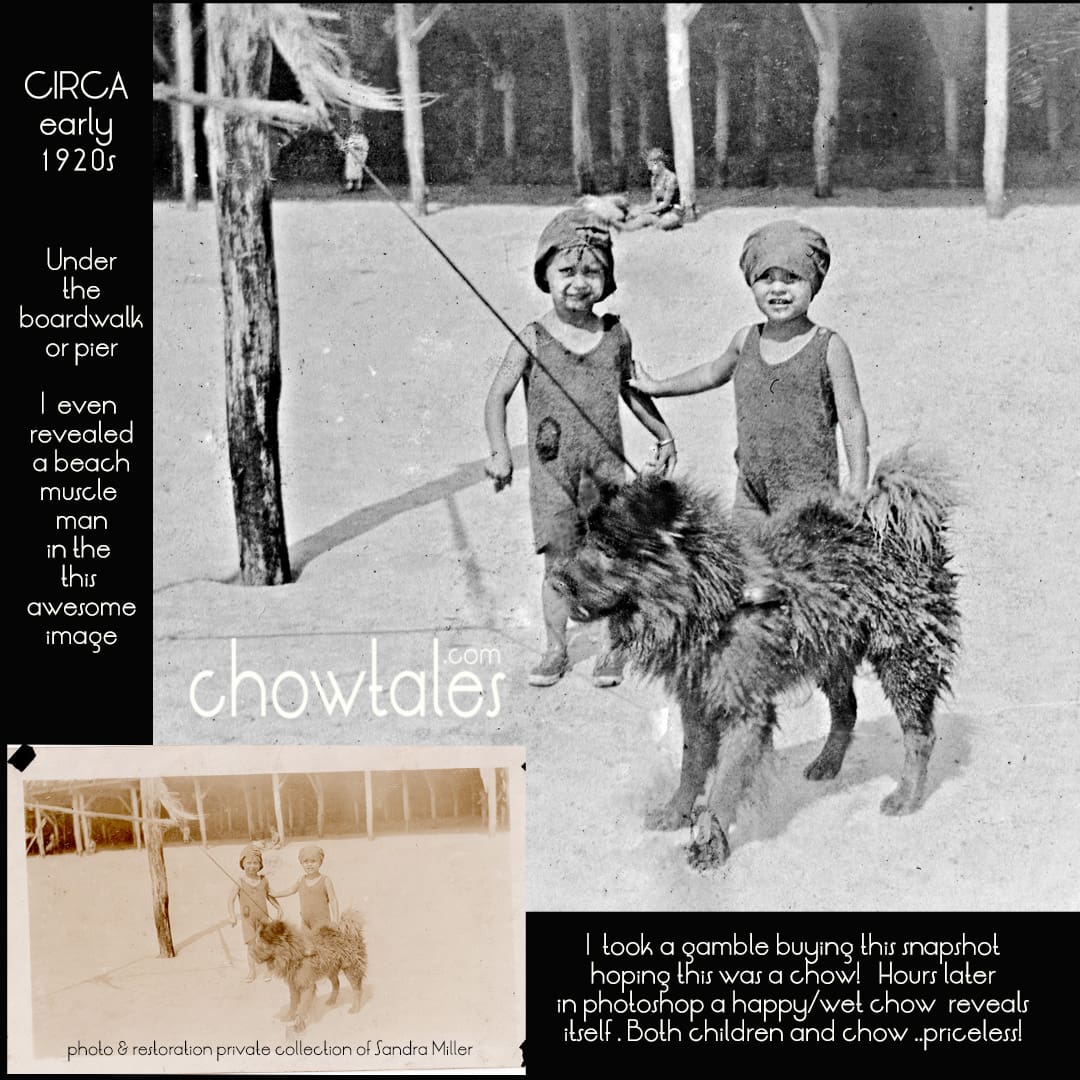 This is one of those photos I had big doubts I was going to be able to resurrect or even show there could be a Chow in it.  The image was incredibly faded, scratched, filled with grain and ink spatter when it arrived in the mail (I was aware of that when I purchased it)    I adore any chow photo in a beach scene and was hopeful.  I'm so happy I took the chance!
After about 3 hours of digital repair and restoration work, this priceless time capsule from the early 1920's revealed itself!  Not only did the dog turn out to be a very wet and happy chow, the children in their period beach costumes really helped place this image.  In the process of restoration, a glistening muscle bound beach dude showed up in the background as well as another person to the left standing up.
The chow's coat makes me laugh . Not only does he have salty wet beach hair ( what I call "mermaid coat")  but he probably could stand a good grooming when he got home.   The expression of his face coupled with the leash tethering him to the driftwood make me wonder what he was thinking of chasing into the water next!
Now if you are wondering where mom might be while the kids are hanging out with the dog, I would imagine any chow loving flapper was probably having her bathing suit length measured for compliance with the beach patrol.   I love this photo circa June 30, 1922 ( courtesy Library of Congress Wikimedia Commons)