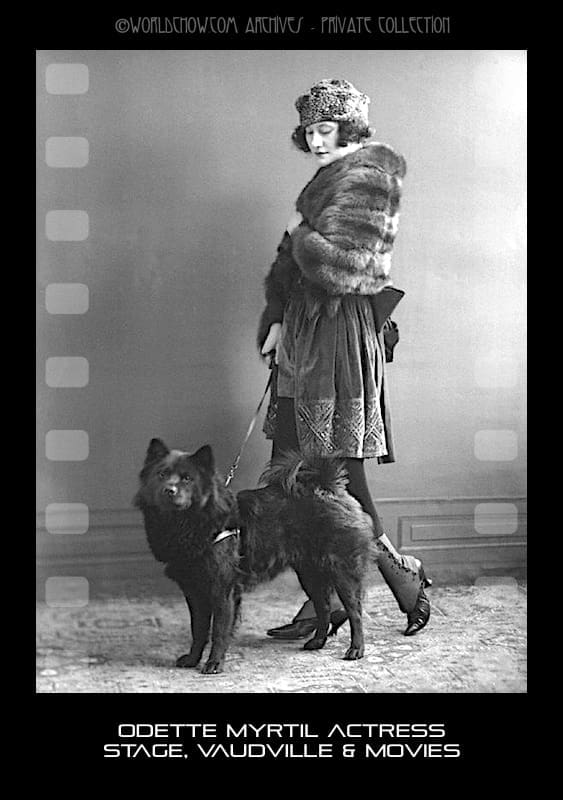 Here is an actress you may never have heard of but wow….I sure would love to have met her.  What a snappy dresser and look at those shoes!!  Her chow is just as lovely as it can be in both of these images by the famous photographer Bassano, circa 1920
Odette Myrtil (June 28, 1898 – November 18, 1978)was an American actress, singer, and violinist of French birth. She began her career as a violinist on the vaudeville stage in Paris at the age of 14. She expanded out into acting and singing, and had her first major success at the age of 18 on the London stage in the 1916 musical revue The Bing Boys are Here.
She was a staple in Broadway musical theatre productions from 1924 to 1932, after which she returned only periodically to Broadway up through 1960. She also appeared on the stages of Chicago, London, Los Angeles, and Paris several times during her career.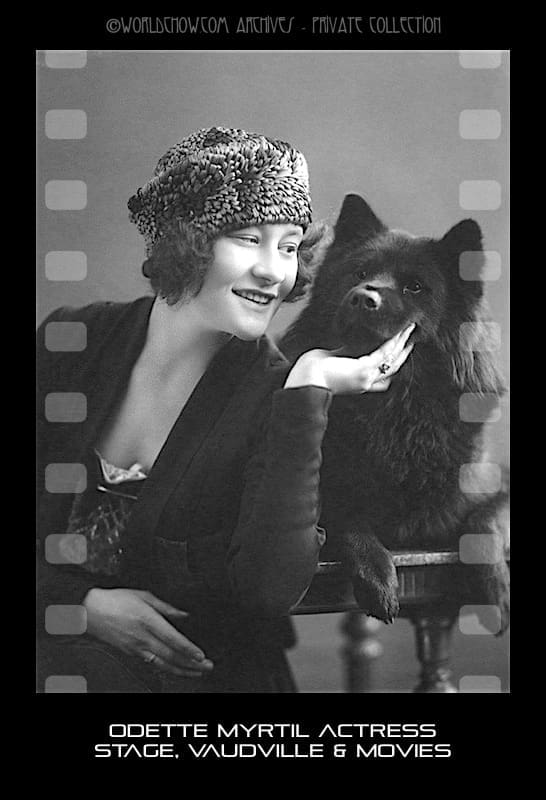 From 1923 to 1972, Myrtil appeared as an actress in a total of 28 feature films; most of which were made from the mid-1930s through the mid-1950s. Not a leading lady on camera, she specialized in character roles and was often utilized for her gifts as a singer. She made only one television appearance during her career, in the Studio One in Hollywood 1953 episode The Paris Feeling. She also worked as a costume designer for 9 motion pictures from 1944 to 1950. (SOURCE WIKIPEDIA)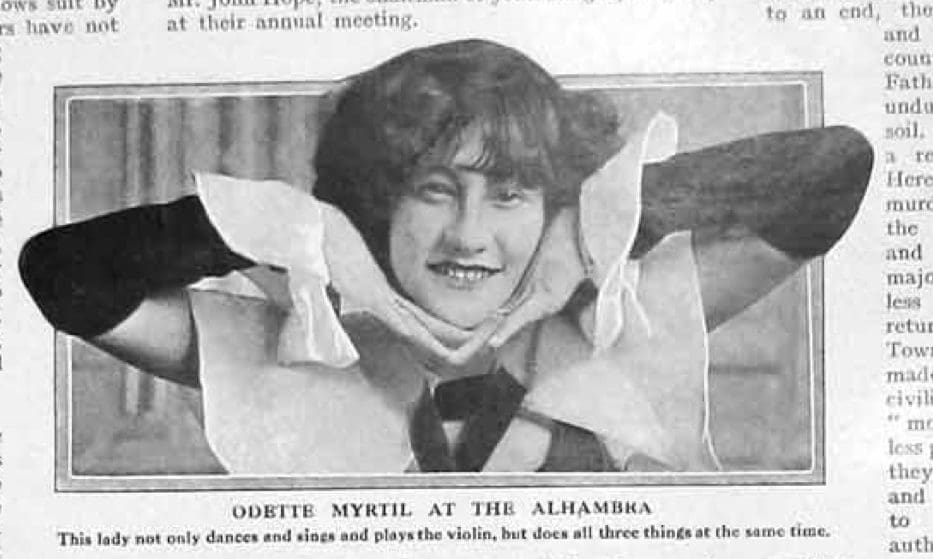 CLICK HERE TO LEARN MUCH MORE ABOUT ODETTE MYTRIL AT THIS FASCINATING BLOG POST I FOUND