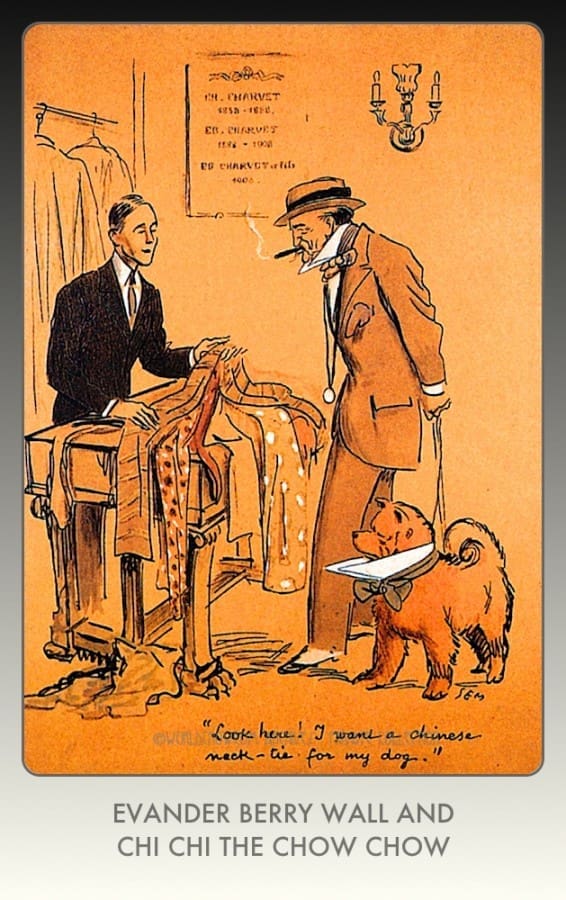 EXCERPTS FROM THE NEW YORK SOCIAL DIARY  
Evander Berry Wall: King of the Dudes

"There is one colorful society leader who, if he were around today, surely would have thought he had died and gone to heaven had he been in New York last week. Social arbiter, international clotheshorse, and legendary lover of chows, Evander Berry Wall would have sat front row and center at the fashion shows and at the Westminster Kennel Club Dog Show.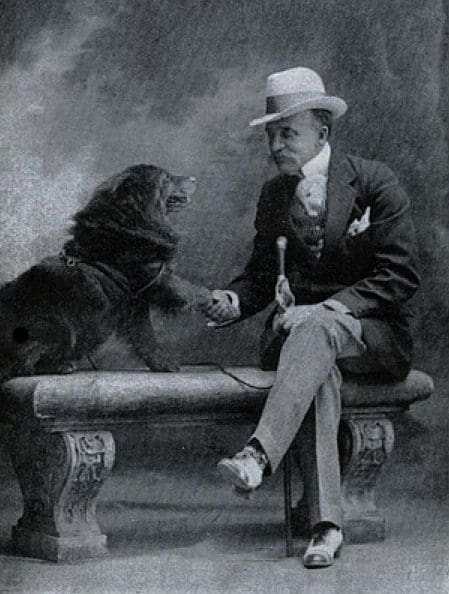 A lifelong owner of chows named either Chi-Chi and Toi-Toi, Berry certainly would have applauded along with Martha Stewart when her dog, G.K., won top honors in the chow chow competition last Monday. Indeed, with his sartorial savoir-faire and natural love of display, he could have given the beauties on hand (of the human and canine kind) a master class in preening.
He was known as the Best Dressed American in Europe and in the US, and reveled in his title as "King of the Dudes" ("dude" meaning "dandy.") He was considered a fashion pioneer and trend-setter who could claim, among other things, to have introduced the tuxedo or dinner jacket to Americans as an option to the formal tailcoat.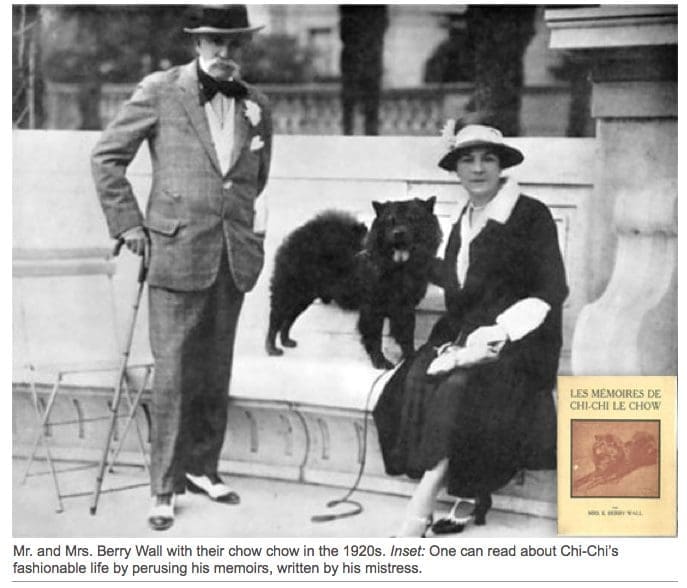 Berry's chows accompanied him everywhere – even to dinner at the Ritz Berry in a caricature by French illustrator, Sem. He is shown at Charvet declaring "Look here! I want a Chinese neck-tie for my dog." (see caricature above)
One can read about Chi-Chi's the chow's fashionable life by perusing his memoirs in this vintage publication
THE MEMOIRS OF CHI-CHI THE CHOW
---
CLICK COLLAGE BELOW TO SEE LARGER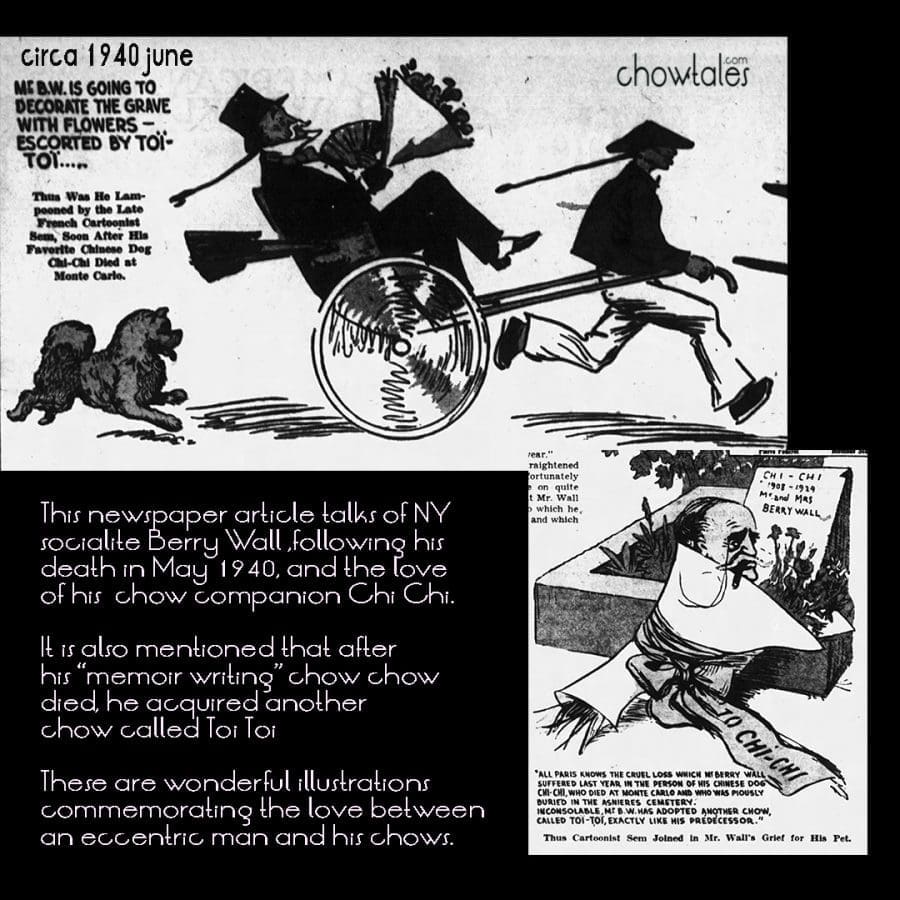 BELOW IS THE FULL CARTOON WHICH RESIDES IN A PARIS MUSEUM