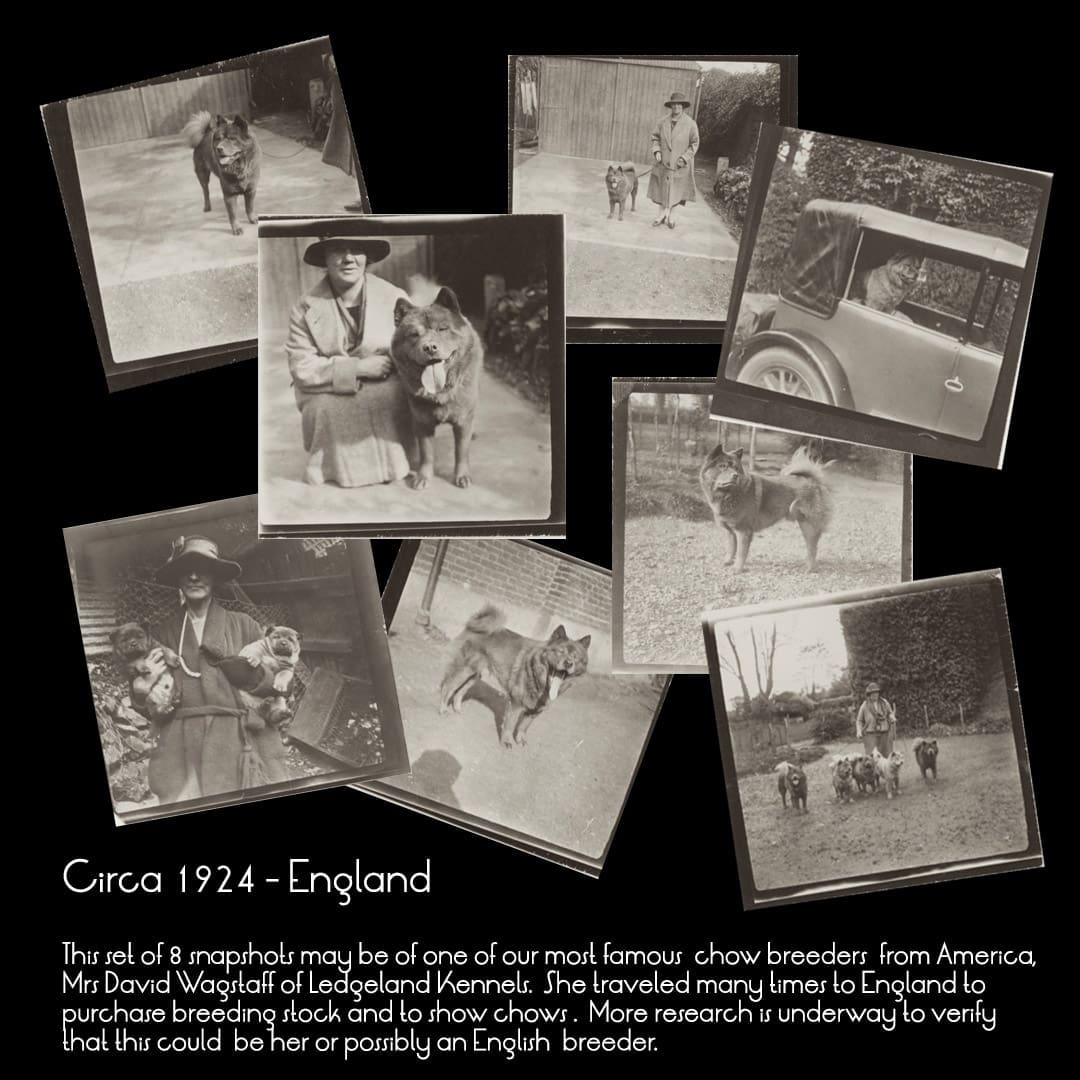 I am pinching myself!!!!  What an incredible discovery!!!!   8 photos (11 total) originating from England of a chow breeder/exhibitor …… and to top it off I have 3 more photos from a different source that picture this same woman showing the light colored chow you see in the group shot below. Those will in a separate PART TWO post.   I am leaning toward the identity of this woman as being Mrs. David Wagstaff of Ledgeland Kennels in America. Below I posted 3 actual photos of her,  for comparison .
SEE UPDATE FROM MRS WAGSTAFF'S GRANDAUGHTER…HOW INCREDIBLY EXCITING TO VERIFY THESE PHOTOS!

---
Mrs Wagstaff was one of the most highly regarded chow breeders (Springer Spaniels as well) in the history of our breed .  Traveling abroad to England she brought back some of finest breeding stock obtainable.  It comes to no surprise that she would be visiting top kennels in the area on her journeys and possibly  having her photos taken with her pick dogs.  I hope I am right about this "hunch" and am searching for mentions of Mrs Wagstaff visiting England  in 1924 to back up these thoughts.  If there are other suggestions as to who this may be, please contact me at [email protected]
---
BELOW ARE MORE OF MY RESTORED VERSIONS OF EACH OF THESE TINY PHOTOS TO HELP YOU SEE DETAILS
---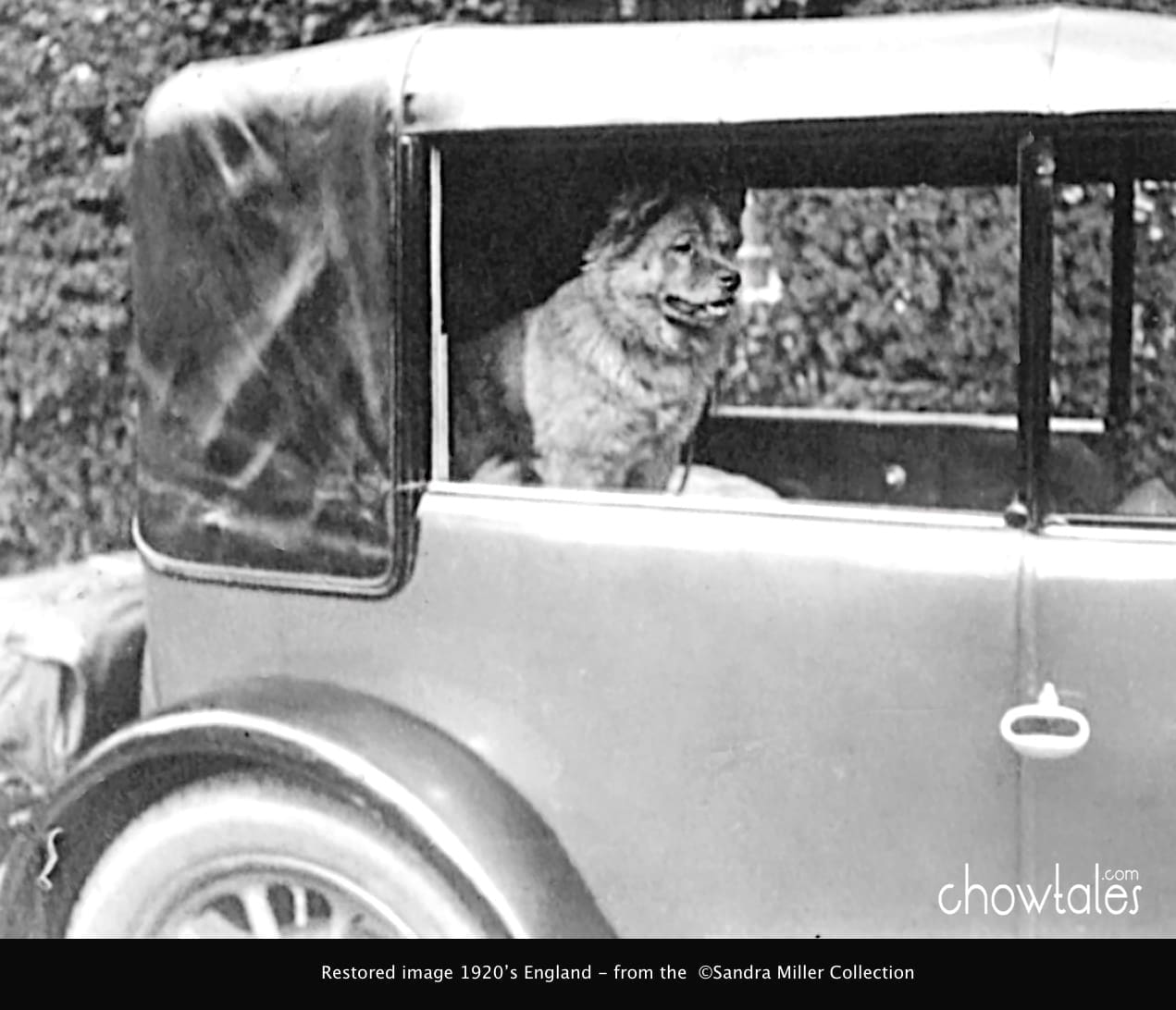 YES…another Chow with Car image for my Curated Collection
---
THE 3 PHOTOS BELOW ARE OF MRS. WAGSTAFF IN THE MID  1920's- early 1930s.   USE FOR COMPARISON.  NOTE THE DIMPLES, NOSE, MOUTH AND EYE PLACEMENT ARE VERY MUCH THE SAME AS THE WOMAN IN THE ENGLAND SNAPSHOTS.   CLICK THUMBNAILS TO SEE LARGER
---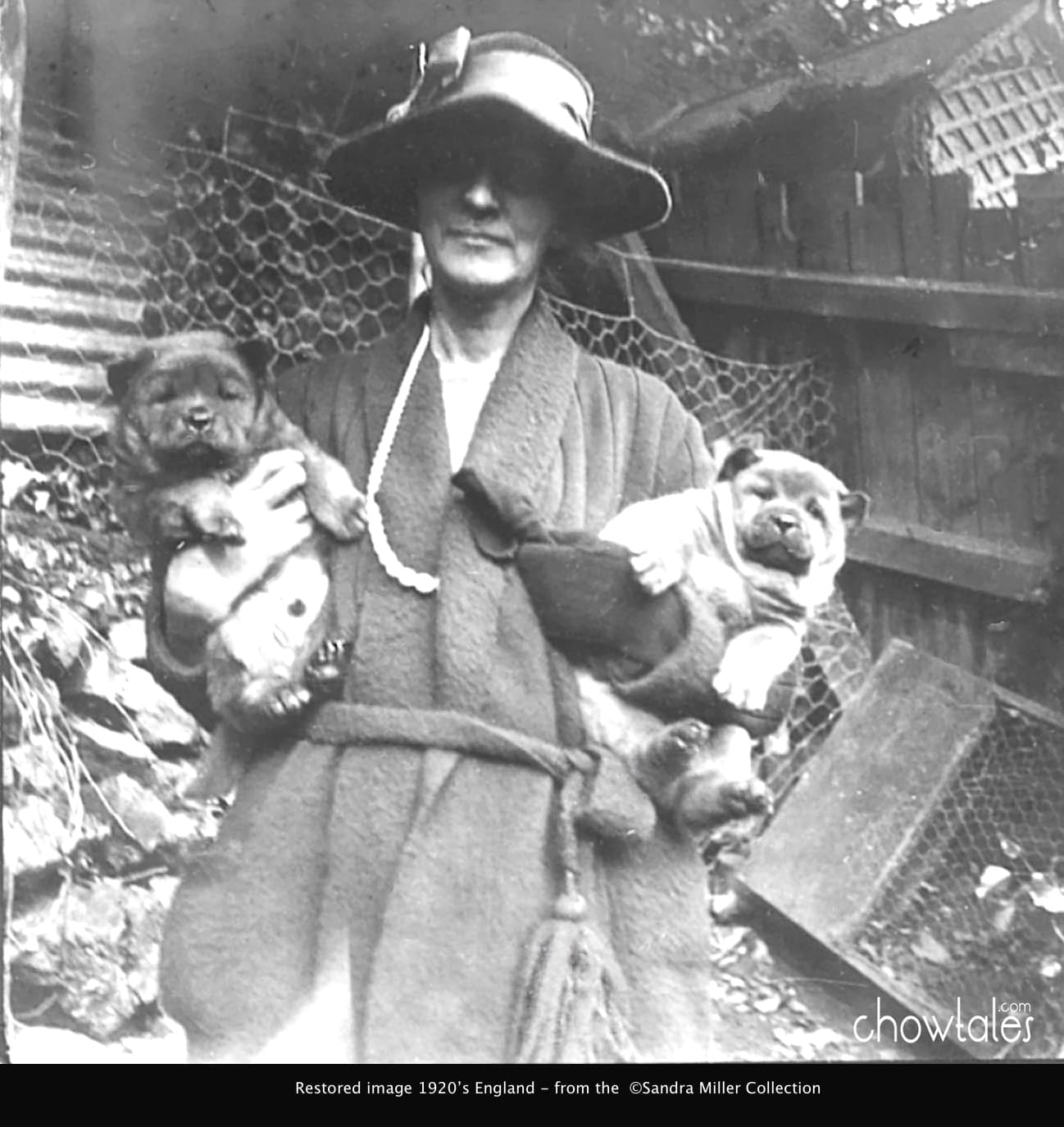 STAY TUNED FOR PART II….THE DOG SHOW PHOTOS PLUS A BIG SURPRISE!!!
Save
Save
Save
Save
Save
Save
Save
Save
Save
Save
Save