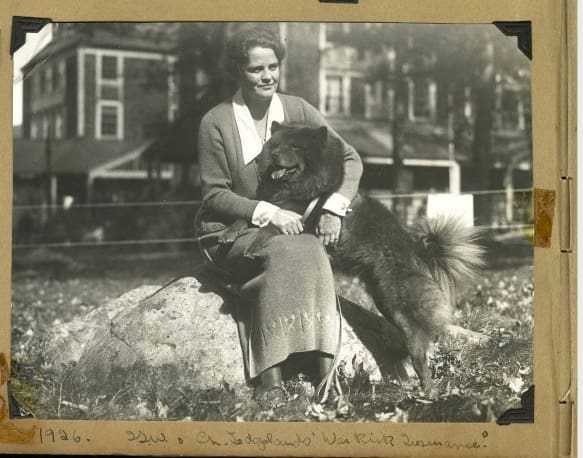 The legendary "Ledgeland's chow blood runs deep in the veins of our breed, as it is one of the oldest and most successful  in USA history.   I was recently contacted by a woman who had purchased the Ledgeland's kennel building in Tuxedo Park NY to  renovate for living quarters.    It had been converted to a home years ago but these wonderful people want to try to honor the original construction and purpose of the building in their renovation!!!  I'm thrilled to be able to provide any information I can to help in unearthing this amazing "time capsule".  I had no idea the building still existed.
They asked for possible photos of the kennel so I dug deep into my materials to discover I did indeed have one photo so far, shown in the outstanding 1924 article below. This was written during the height of the Ledgelands reign and  while a mention is made of the beautiful Springer Spaniels she bred, the majority of the article describes her world famous chows and kennel facility.
I have much more about Ledgelands to show you, including many photos of the dogs,  but for now I thought this would be a perfect introduction for everyone to begin with!  ENJOY!!!    Thank you so very much, Mary Counihan for gifting your original copy of this article to the ChowTales Archive.   This is priceless history and a riveting article I couldn't tear myself away from!!!
---
FOR EASE OF READING, I ALSO CREATED THIS ARTICLE ON A PDF.  CLICK HERE TO VIEW
---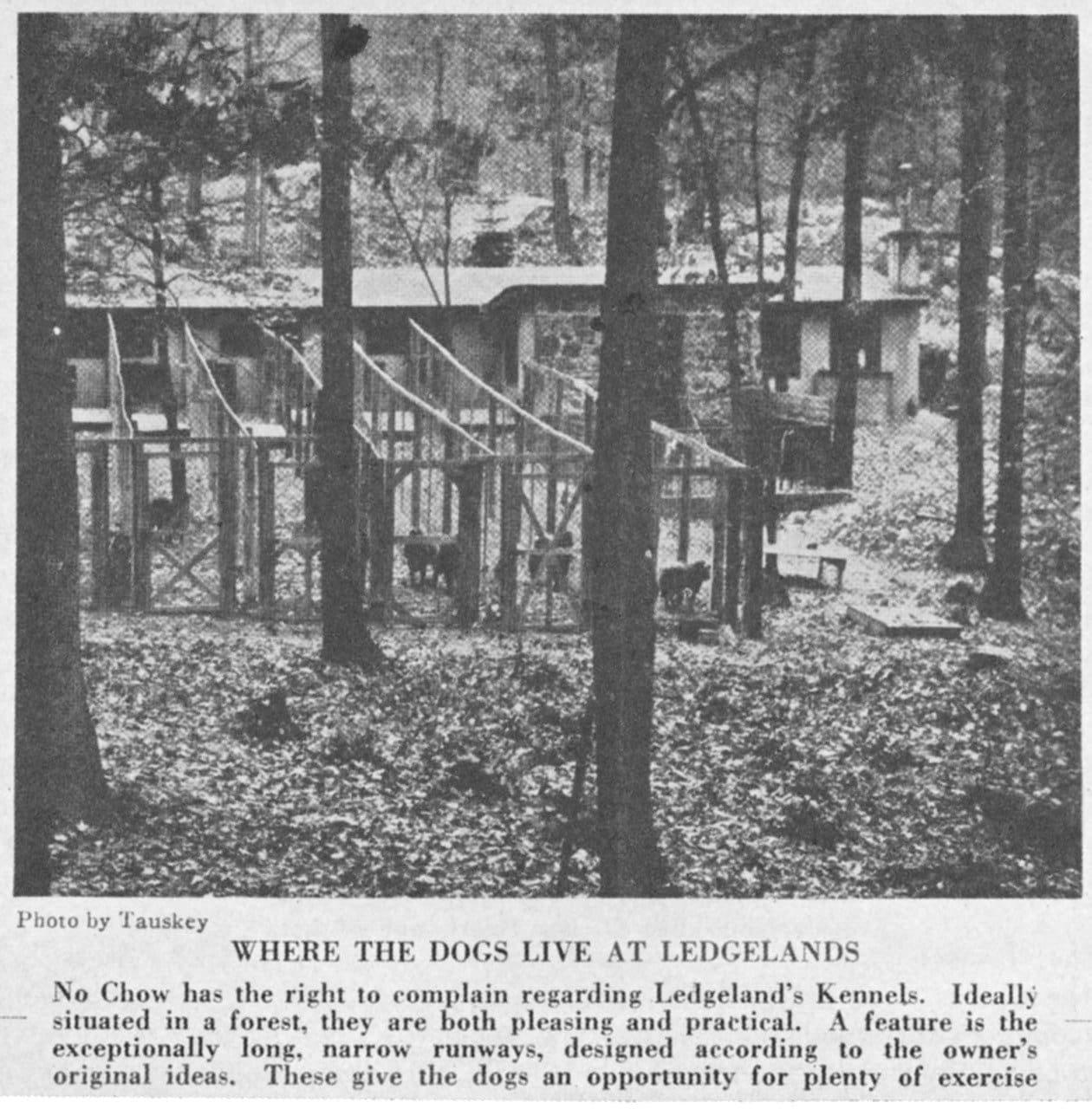 ABOVE: I have enlarged the kennel building photo so you can see more details