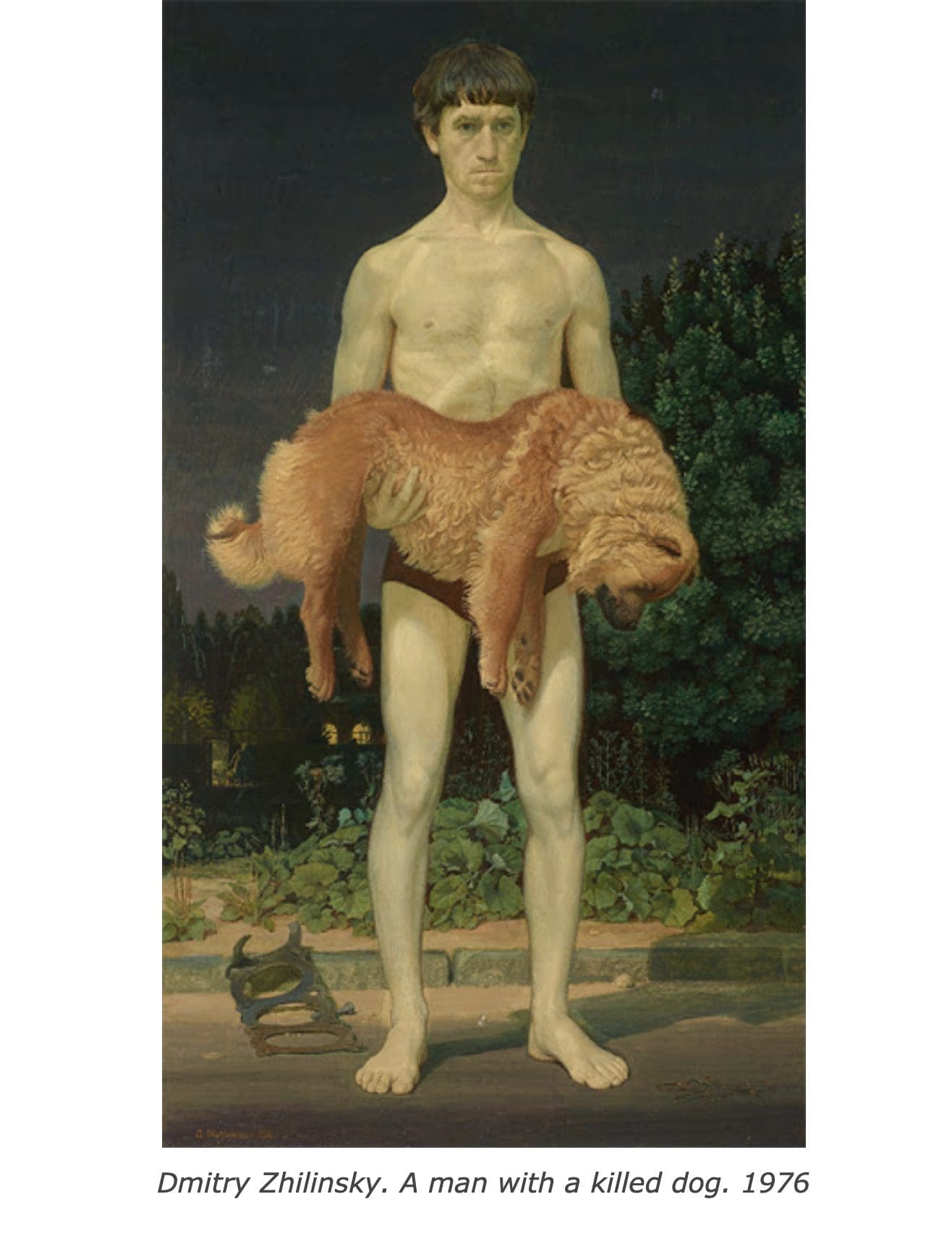 Circa 1976- Russian artist Dmitry Zhilinsky created a self-portrait based on a specific event from his personal life. "At the artist's house in Novobutakovo, a car hit his chow dog, nicknamed Chan.
In the picture, Zhilinsky portrayed himself at night half-naked with a dead animal in his arms. In the opening of the gate, there is also a silhouette of the artist's wife, sculptor Nina Zhilinskaya." (Photo and quote  from the Tretyakov Gallery blog)
Thank you so very much Jeff Austin for the lead on this amazing artwork. I usually post pre-1960's chow history but this one was too amazing to let slide by. The detail in this painting is incredible….the emotion very raw.