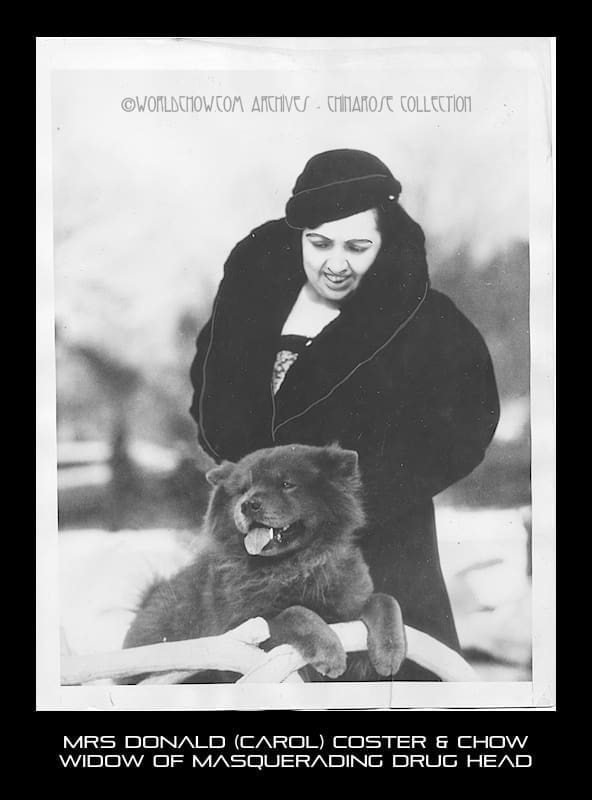 Fascinating..FASCINATING…I sound like Mr. Spock on Startrek…but I'll say it again…FASCINATING!!!
It all started with my research on an original 1938  photo in my personal collection of Mrs. Donald Coster posing with one of her chows. The photo states on the back it was "taken some time ago".   It also refers to her as a widow of the masquerading drug head Musica.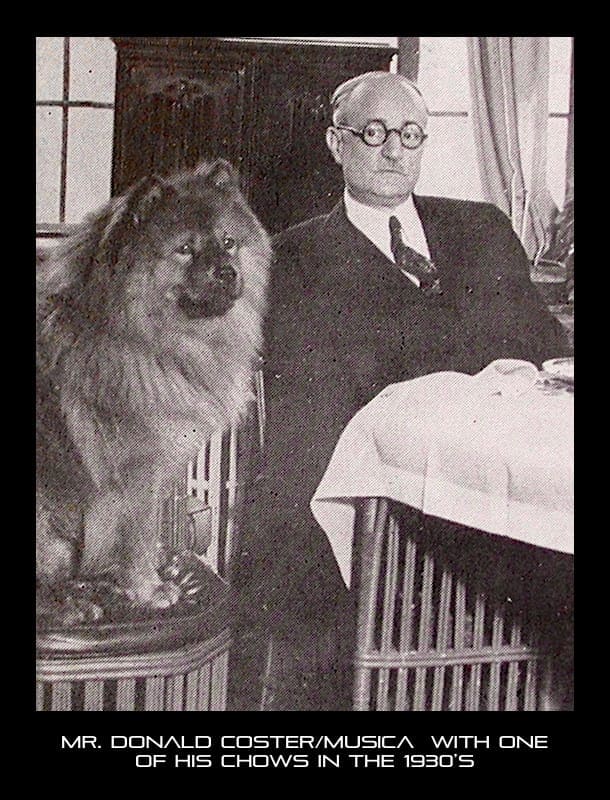 GAME ON!!!….Now as my research got deeper…this information below became the JACKPOT of all jackpots as" Emmy-winning producer Robert Kalm presents the forgotten and unbelievable American story that only he could tell from a decade of research, a lifetime of family stories, and the original sources handed down to him.
Pieced together from the relatives, the corporation, the press, and the law, no one ever told the true story because no one ever had the full story. Filmed on location in New York, Connecticut, California, and Canada."

THERE ARE MANY IMAGES OF THE COSTERS/MUSICA WITH THEIR CHOWS IN THIS TRAILER BELOW WHICH ROBERT SO KINDLY GAVE ME PERMISSION TO SHARE WITH MY CHOW AUDIENCE.  THIS IS A "MUST SEE" DOCUMENTARY FOR ANY CHOW HISTORY BUFF…OR ANYONE FOR THAT MATTER!!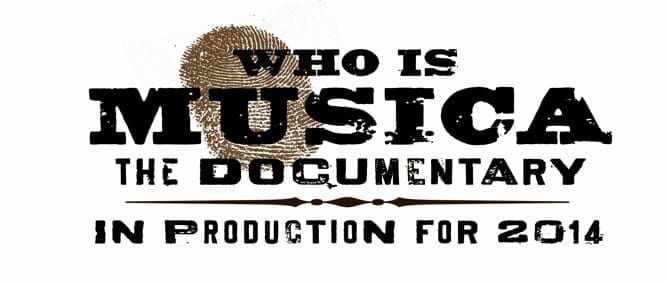 And it doesn't stop here.  This news clipping I unearthed was new to Robert so I sent him both this and my  image of Mrs Coster for his own research.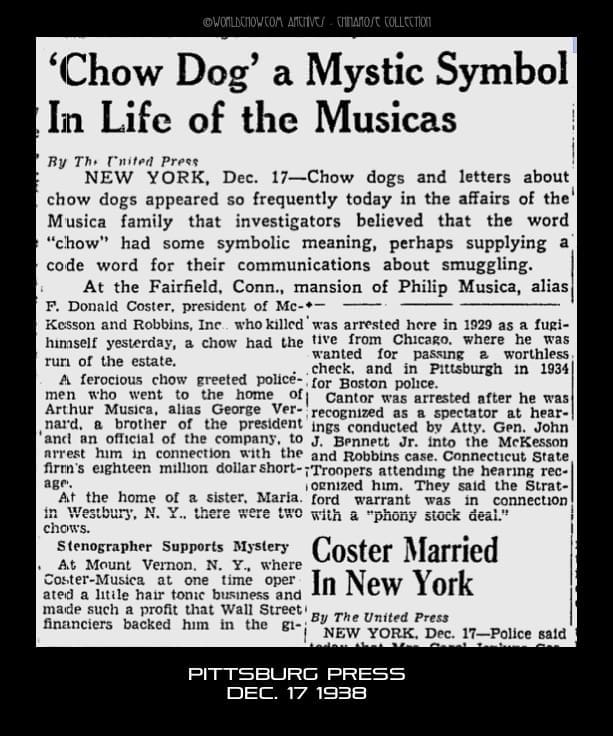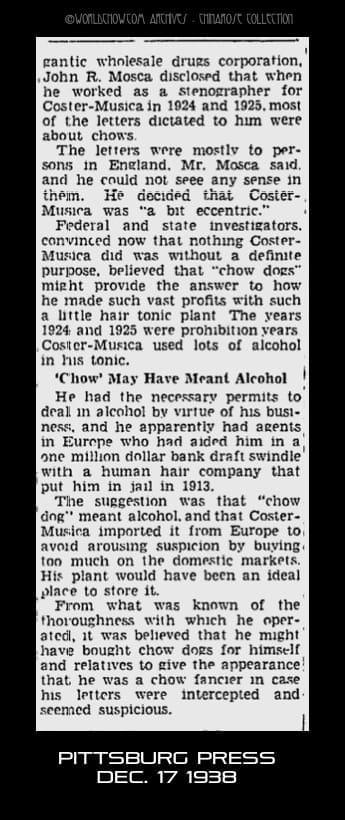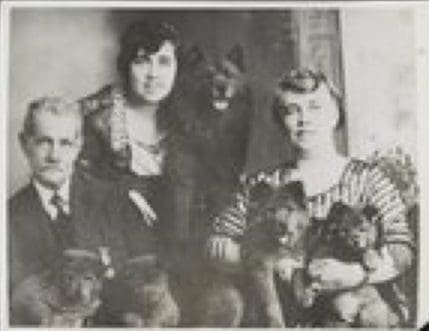 Below is another clipping I found but seem to have misplaced the credit which I will add later.  Mention of 2 dozen chows the Coster's owned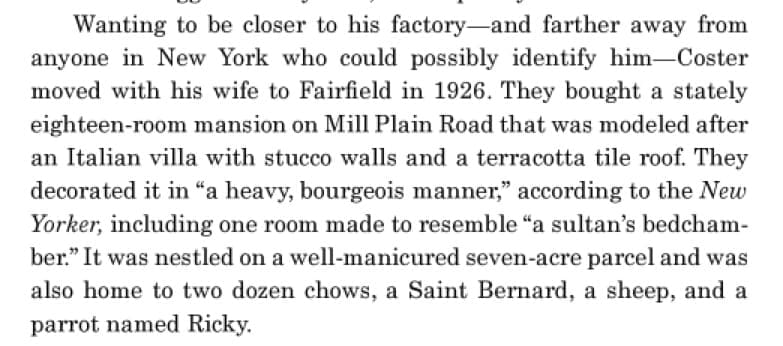 BELOW IS AN AKC RECORD OF ONE OF THEIR DOGS ENTERED IN THE STUD BOOK
Note …..Carol is using her last name from a previous marriage as the breeder's name

And oh my…look at who shows up as Fee Cum's H'suan's father
None other than the famous black chow from Virgina Waller of the Sum Kennels 
CH. HOK-LO-FOO PICTURED BELOW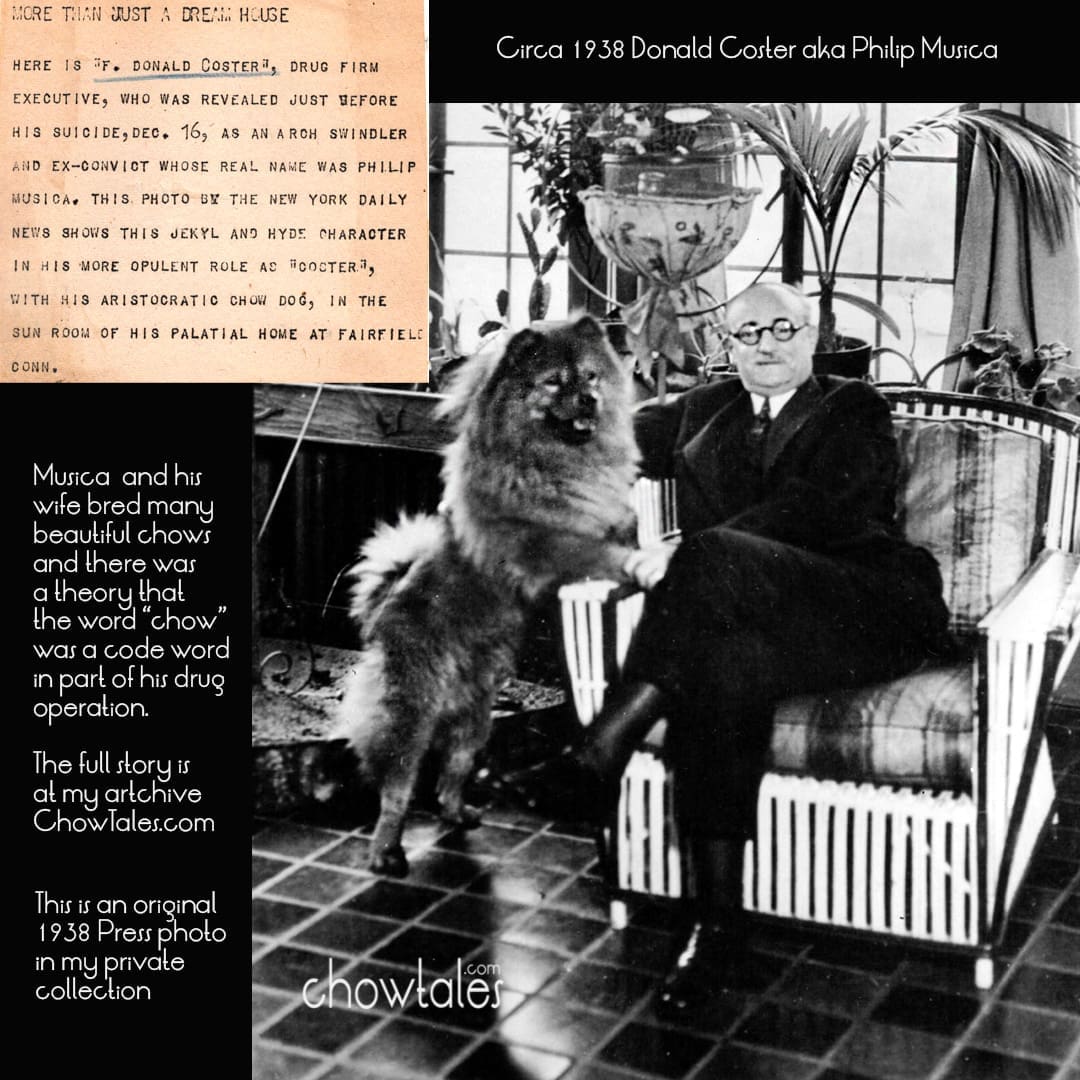 ABOVE IS AN ORIGINAL PHOTO I ACQUIRED JANUARY 2021