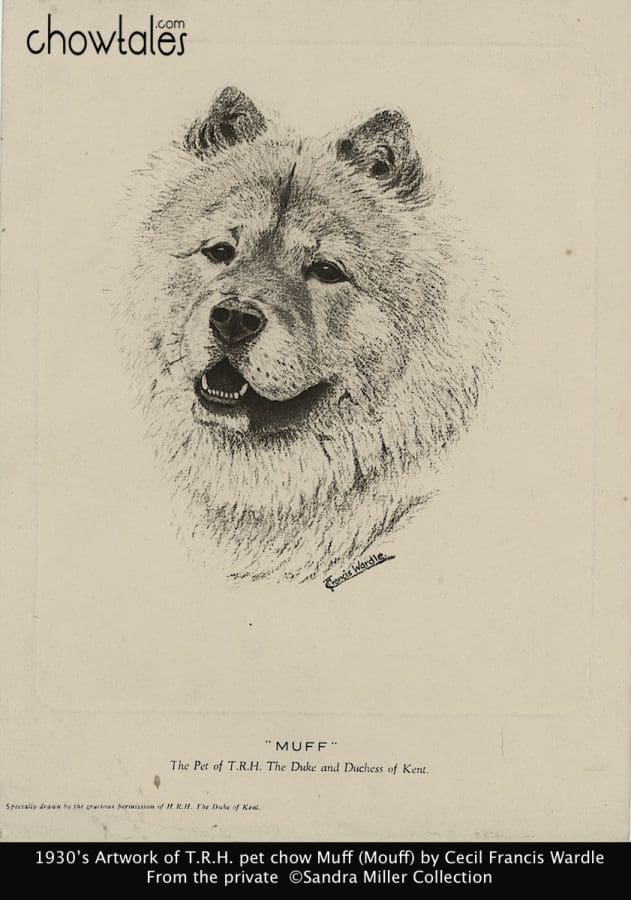 This beautiful and rare etching above is a print I purchased from the U.K. which measures about 8×10 in size.     It is on heavy stock and slightly embossed to frame the dog.   This is the lovely chow called "Muff" (or also seen in print as "Mouff") who was a gift to Prince Edward on the occasion of his 5th birthday. ….READ MUCH MORE HERE
The fine print not easily read on the bottom left of the etching is "Specially drawn by the gracious permission of H.R.H. The Duke of Kent"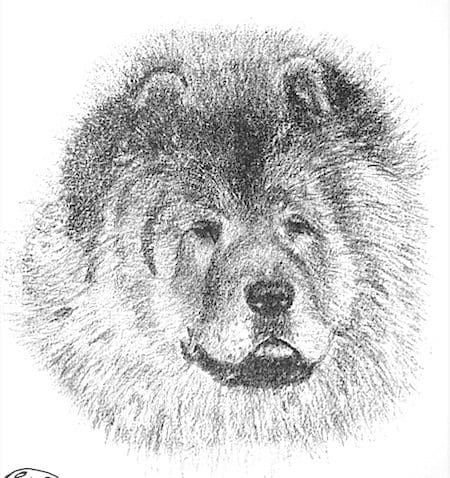 CECIL FRANCIS WARDLE -Between 1935 and 1955 Cecil Francis Wardle (not to be confused with the more famous Arthur Wardle) wrote and illustrated three works of animal drawings and stories still treasured by animal lovers and collectors today.
His 1935 volume All Dogs profiled 80 breeds (including the "mongrel") that were popular in Britain at the time, mostly drawn from the works of famous canine photographers including Thomas Fall, Ralph Robinson, J.H. Moore, and Walter Guiver. Wardle's sensitive pencil portraits had a gentle simplicity that managed to capture each breed's personality without being overly sentimental.
Although his writings clearly reflected his era's thinking and knowledge of dogs at the time, Wardle's descriptions were as eloquent as his drawings, revealing a deep appreciation for each breed's individual quality and character.