This gem of a photo  is in my own collection but I almost passed it up paging through a card file full of photos….the chow was hidden at the bottom corner.  It pays to never scan, always INSPECT old photos at estate sales and antique shops. You never know where that next treasure will be hiding!!   Below I cropped this same image to show you better detail .  Keep in mind this is one of the earliest chows to be photographed outside of China in a casual setting.  The breed was in its infancy in Europe when this photo was taken  and introduced to America close to the same timeframe..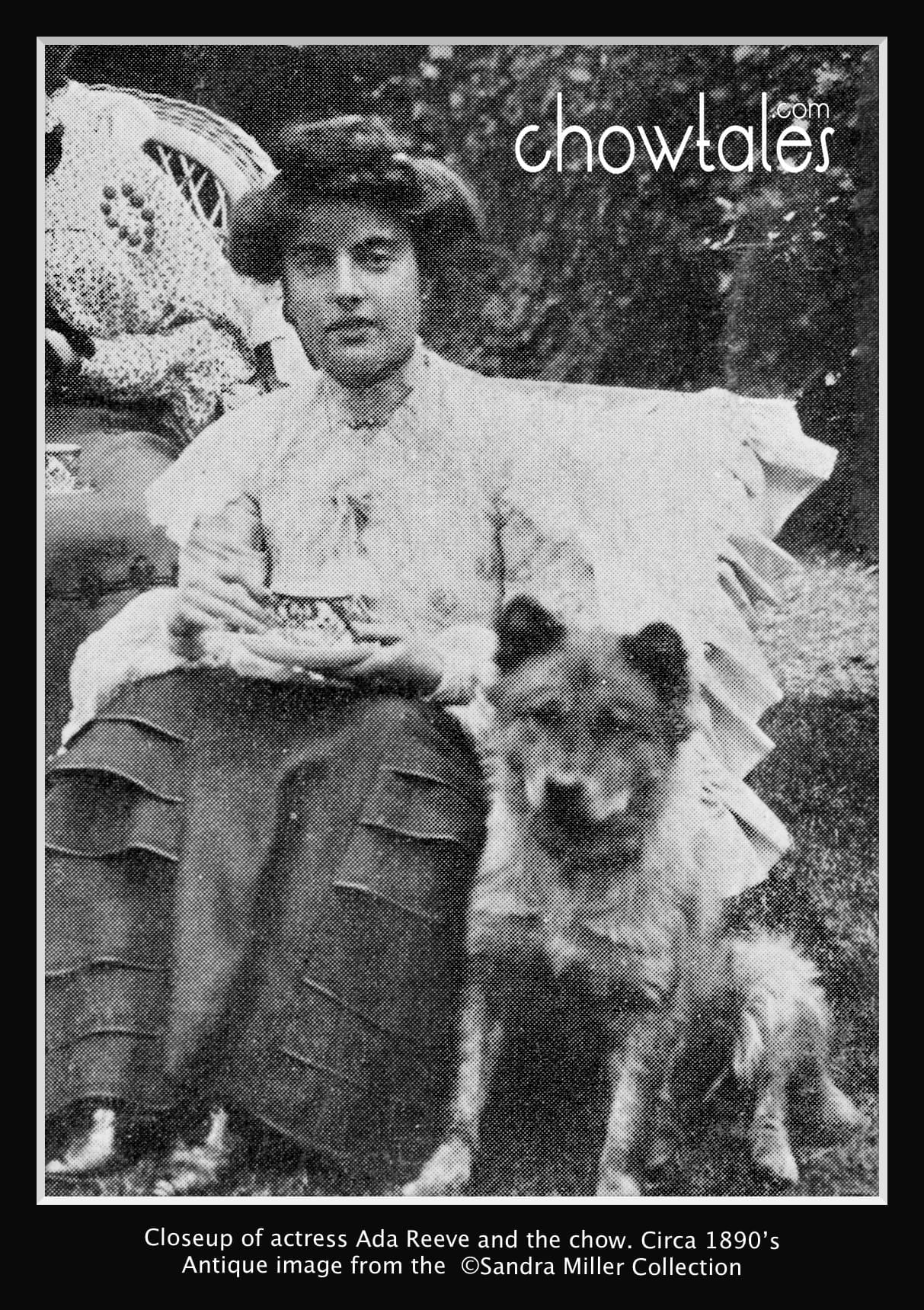 WIKI SOURCE- Ada Reeve (3 March 1874 – 5 October 1966) was an English actress of both stage and film. Reeve began to perform in pantomime and music hall as a child. She gained fame in Edwardian musical comedies in the 1890s.
Reeve found considerable success on tour in Australia, South Africa, America and other places in pantomime, variety and vaudeville in the new century. At the age of 70 she began a film career, which she pursued for over a dozen years.