This has got to be the most incredible chow collectibles of all time.  When I spotted this circus act poster at auction I couldn't help myself. …what a find and what a visual thinking of all those chows on high wires and ladders!!!
OK……..Multiple chows doing ANYTHING more than once because you ask them to???? I THINK NOT!!!  I had such a laugh at the text on the poster ONE DAY ONLY and only 2 shows .  My first thoughts….did the chows actually put out for that 8:00 PM performance.???
Well keep reading…..I have a feeling they may have played the "chow card" and maybe now
is thinking twice about his "trained chow act" ??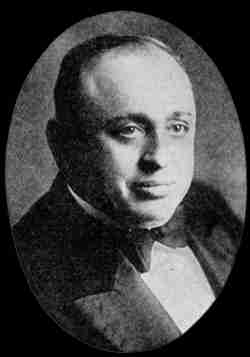 I had been actively searching for a full month looking for ANY information regarding this chow act…….even contacting the circus historical society for clues.. Finally with a stroke of luck and the perfect Google search in Billboard magazine , I struck a gold mine tonight!!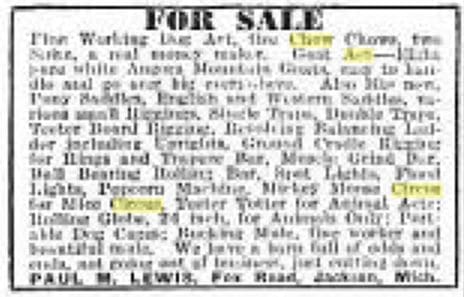 With magnifier in hand and eyes running from serious eyestrain, I managed to make out the text.
I FOUND MY MISSING LINK!!!! 
SOURCE: Billboard Magazine October 11 1947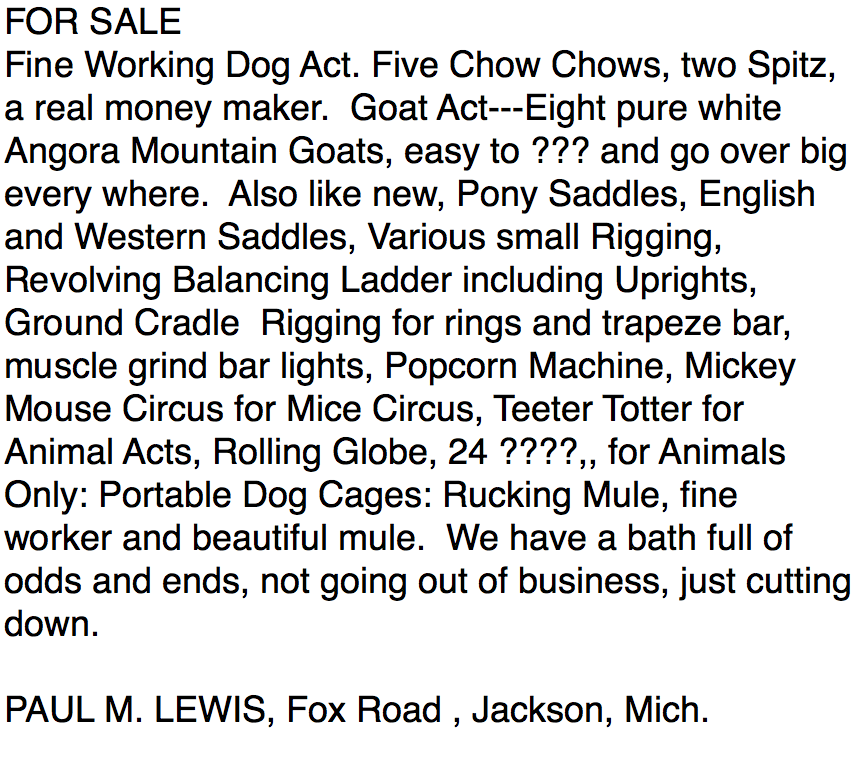 Then as luck would have it , I found a second Billboard Magazine article from April 6, 1946 to back up the first article.   I'm sooooo thrilled!!!!!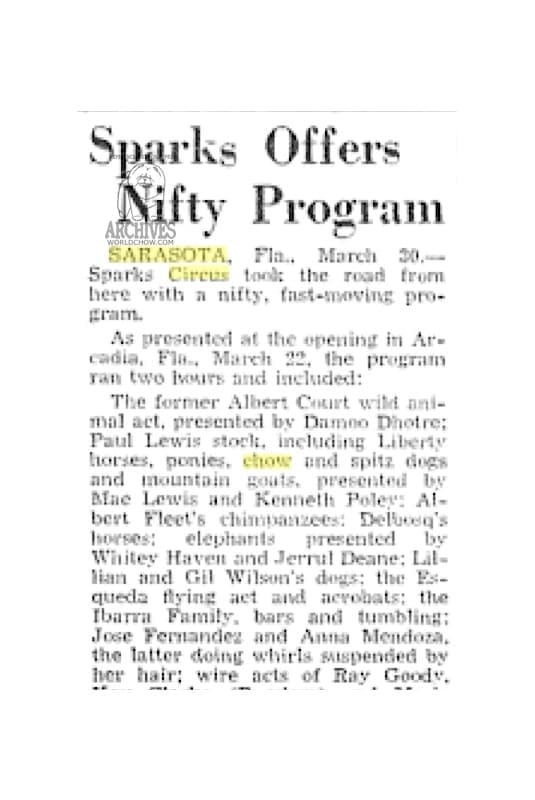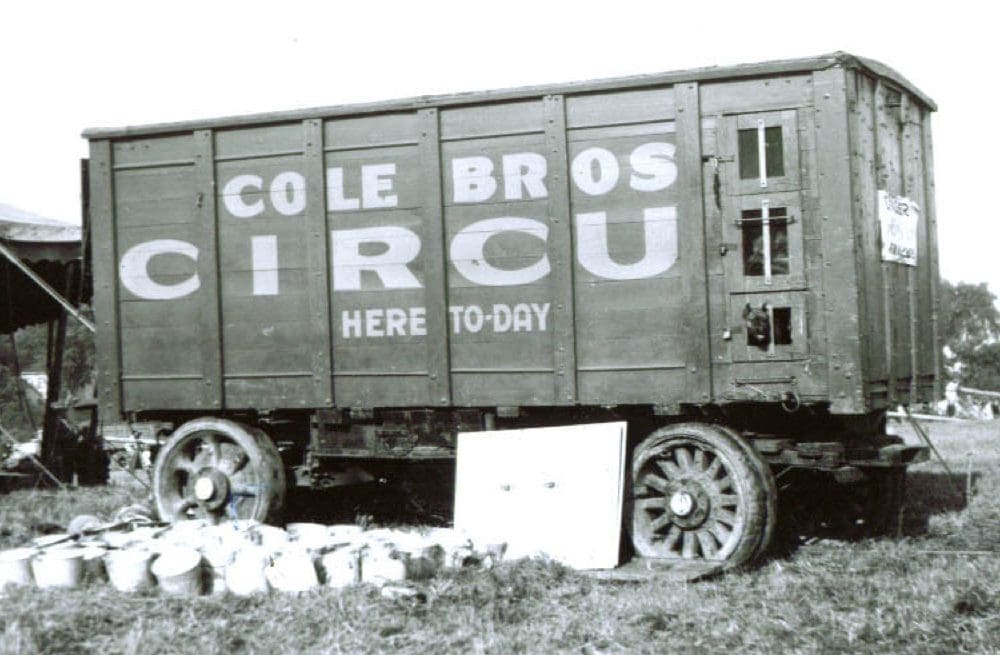 Above is a typical circus dog trailer of the day…note the boxers in the rear doors
---
BELOW IS A NEW FIND ADDED TO THE ARCHIVE DECEMBER 2016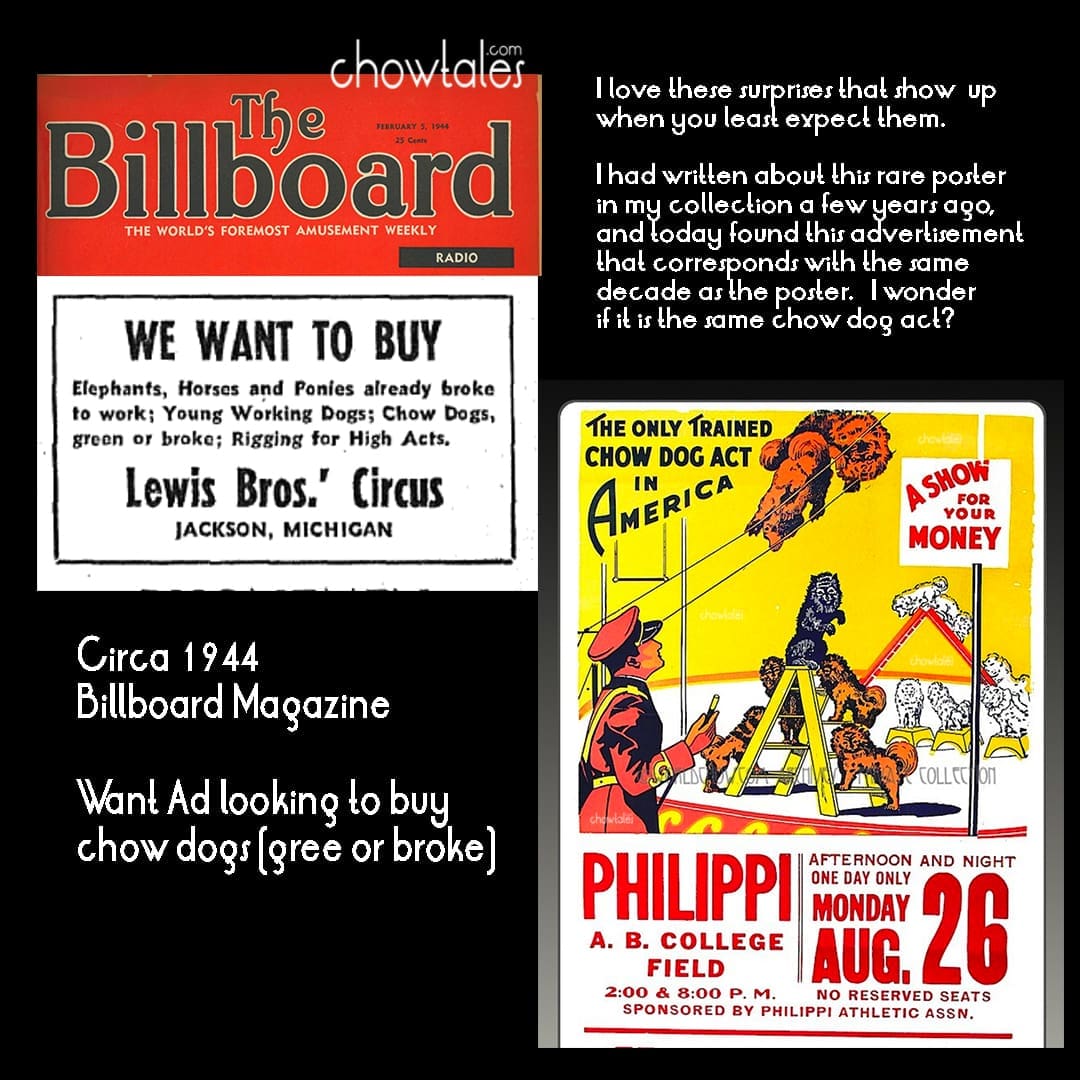 Save
Save
Save