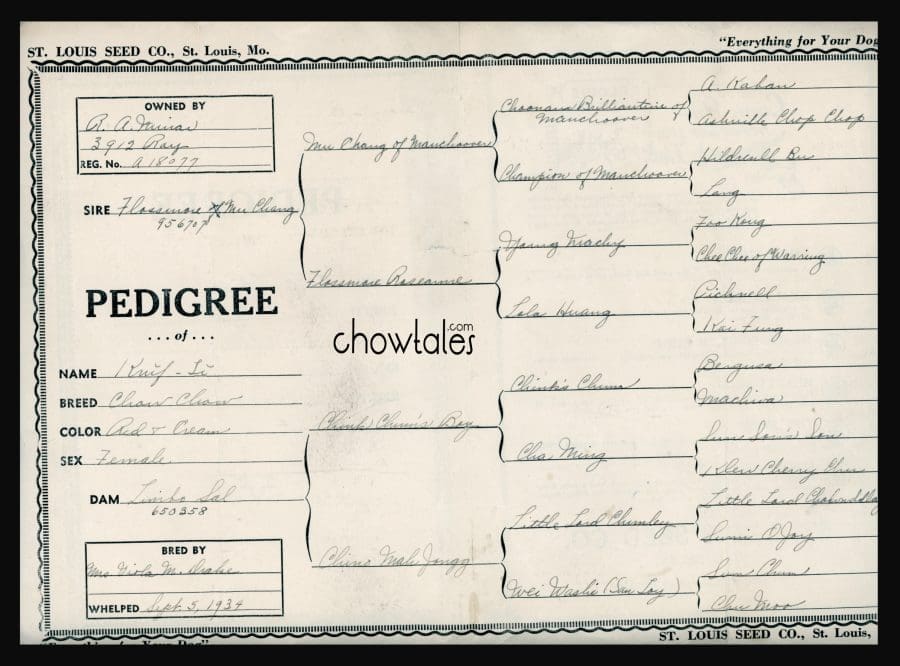 CLICK PEDIGREE TO VIEW FULL SIZE
This amazing pedigree for female chow Knif-Li  was sent to the Chow Chow Club Inc. in 2016 (then mailed to me by Linda Albert) with the attached letter below.  Also in the package was  a stud card for one of America's top stud dogs in the package.  This is an incredible treasure, which from the sound of the note could have just as easily ended up in the trash.    The "rescue" of these rare and brittle artifacts is what keeps me going as an archivist. To most people they mean nothing…..to our Chow breed and my mission as curator to ChowTales…..they are priceless!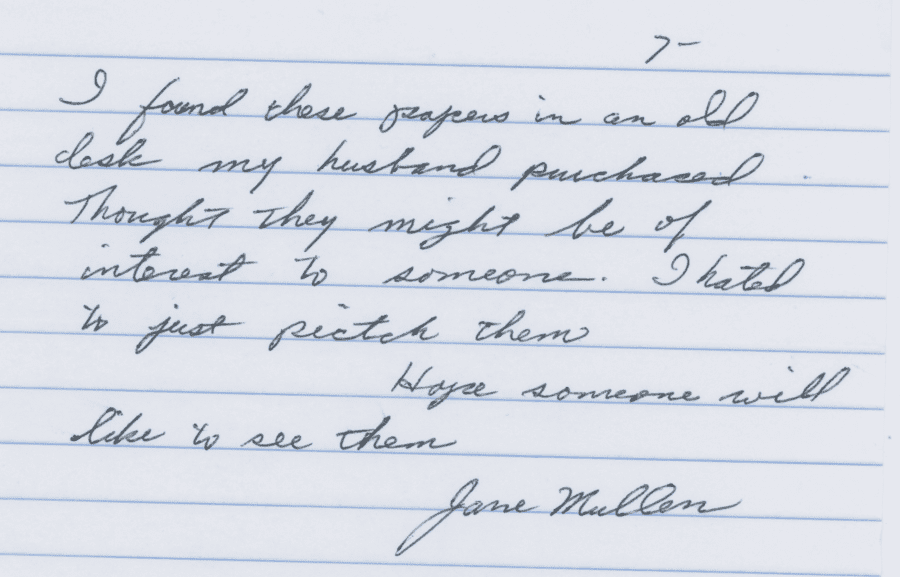 Knif-Li came from incredible ancestry,  from the very first generation on back. Some of the highlights below are clickable to see photos or articles
CH. CHOONAM BRILLIANTINE OF MANCHOOVER
CH. CHINO MAH-JONG
ASHVILLE CHOP CHOP
SUM CHUM (sired by the famous Pusa of Amwell)
CLICK PEDIGREE ABOVE TO VIEW FULL SIZE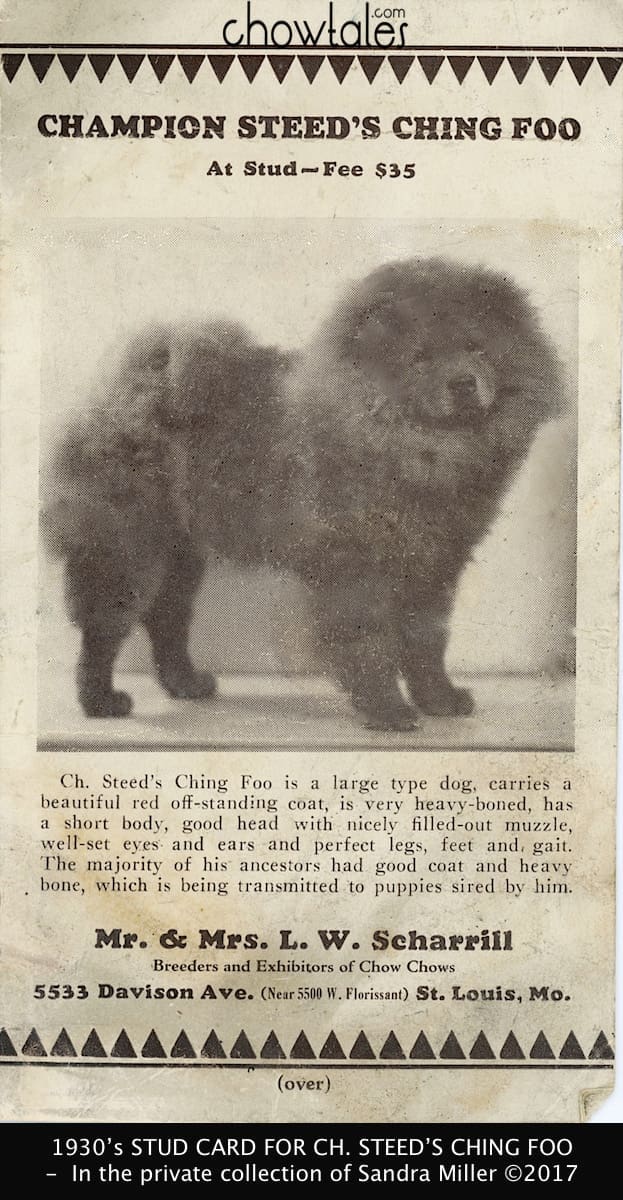 ABOVE AND BELOW IS THE STUD CARD WHICH WAS FOUND WITH THE PEDIGREE IN THE DESK DRAWER
My imagination runs wild I'm sure, but I can't help  think that the handsome Ch. Steed's Ching Foo may have been considered a possible suitor for M'lady  "Knif-Li" , from the pedigree above…..afterall, they were found in the same desk drawer and both hail from Missouri!!!  A sign of true love!!!   Looking at Ching Foo's pedigree I am wishing this boy were around today to add to a breeding program. Mumsie and Foxie are 2 of the top dams in breed history with Ch. Chee Kee and Sum Sultan, Winsum MinT'Sing and the El Cher dogs , all being the best of the best representatives of the breed in the 1920's.
Save
Save