This beautiful photo of actress Suzanne Despres,  comes from a magazine highlighting  Theatre stars and their companion pets from 1910.  You can almost hear the actress saying " now look pretty at the camera…stay still"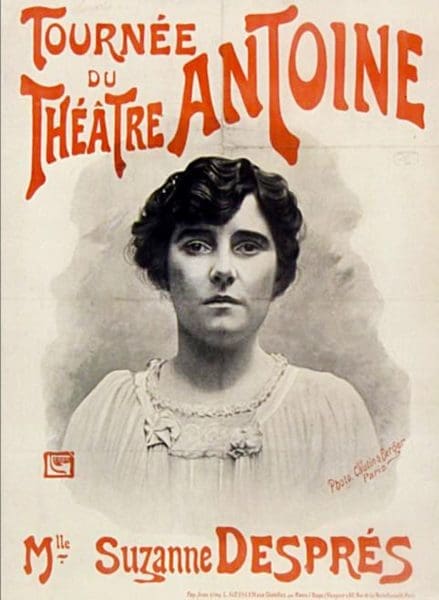 Suzanne Desprès (16 December 1875 – 1 July 1951) was a French actress who was born at Verdun, Meuse and trained at the Paris Conservatoire, where in 1897 she obtained the first prize for comedy, and the second for tragedy.
She then became associated with, and subsequently married, Lugné-Poe, the actor-manager, who had founded a new school of modern drama at the Théâtre de l'Œuvre. She achieved marked success in several of his plays there.
In succeeding years she played at the Gymnase and at the Porte Saint-Martin, and in 1902 made her debut at the Comédie-Française, appearing in Phèdre and other important parts. SOURCE
---