---
The two Circa 1907 articles below are  pretty amazing and extremely entertaining.  They both report a  quarrel and law suit between Miss. Ada Olive Van Heusen who would later become  Mrs. E.K.Lincoln (GREENACRE KENNELS) and The  Belgian Princess Montglyon who was the Chow Chow Club of America's first president in 1906.   I have over 15 antique  articles  in my collection on this highly publicized  dog show drama, but these two in particular are elaborately illustrated to the hilt!!!
This first article needed to be deconstructed because of the layout so I could read it , so I am presenting it to you this way as well.  The photo of Chin Chin is the only one I have found despite how high profile this quarrel was .   Just think, in 1907 when all this was happening, there were ONLY 48 CHOWS registered in America with the AKC.
---
ARTICLE ONE IS BELOW
---

NOTE: I do believe a bit of "creative license" was taken on the weight of Chin Chino.  His head would have weighed more than that.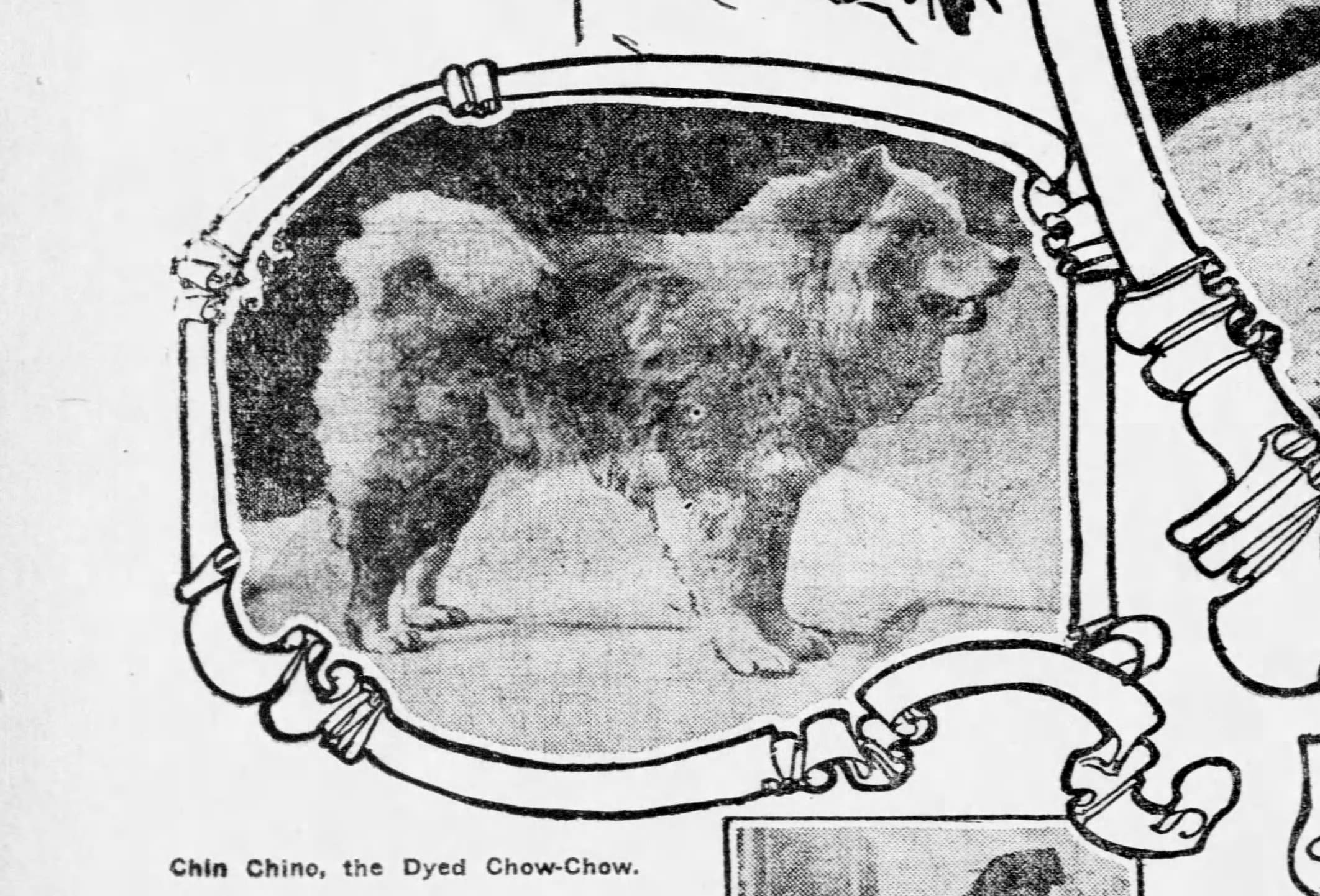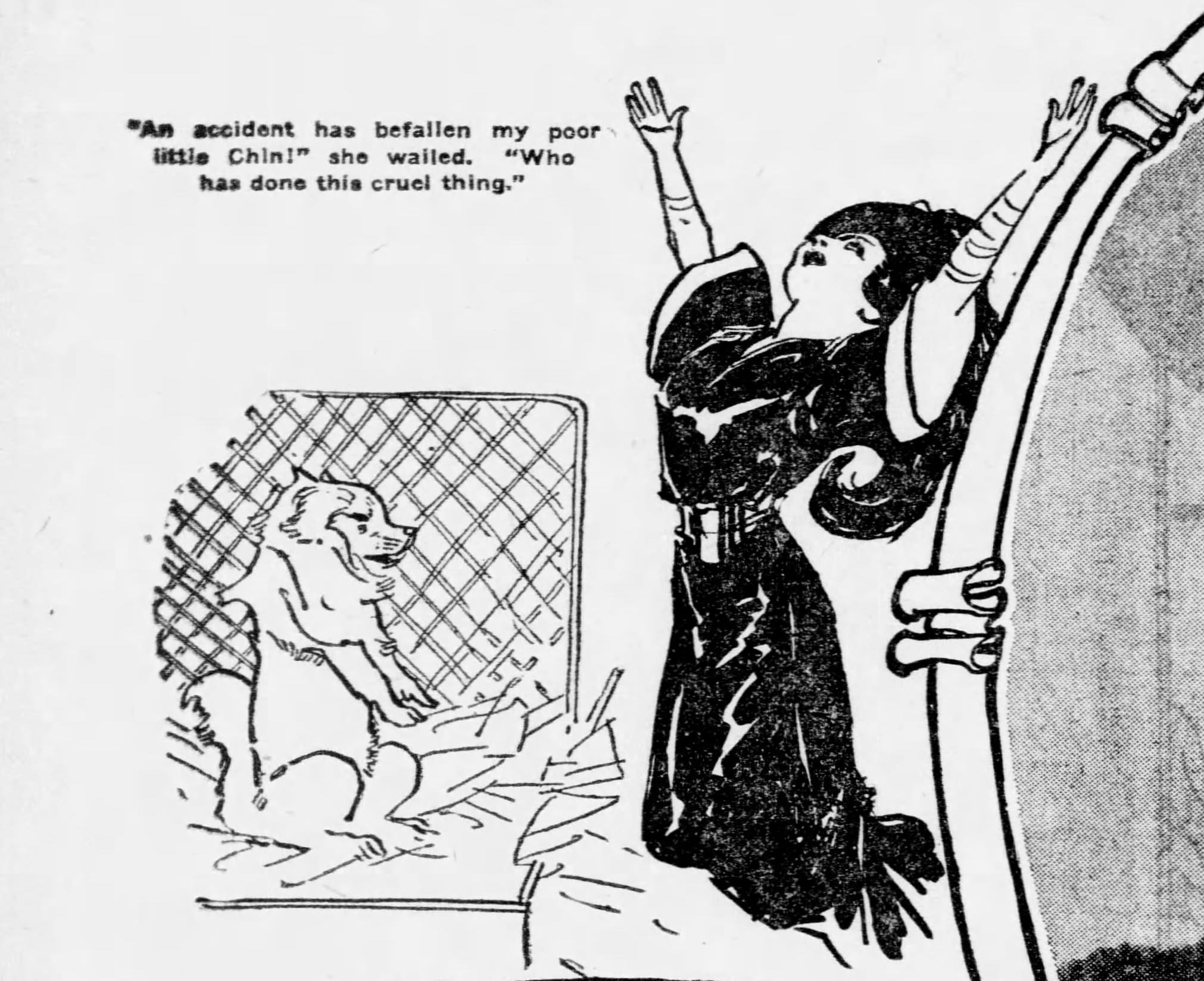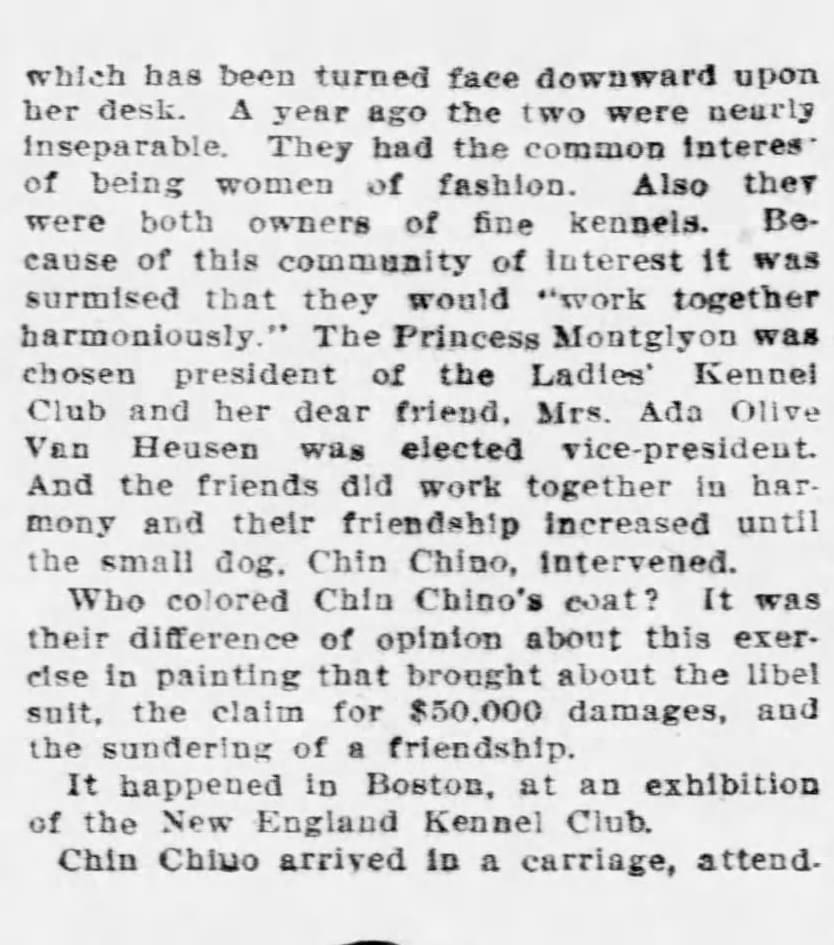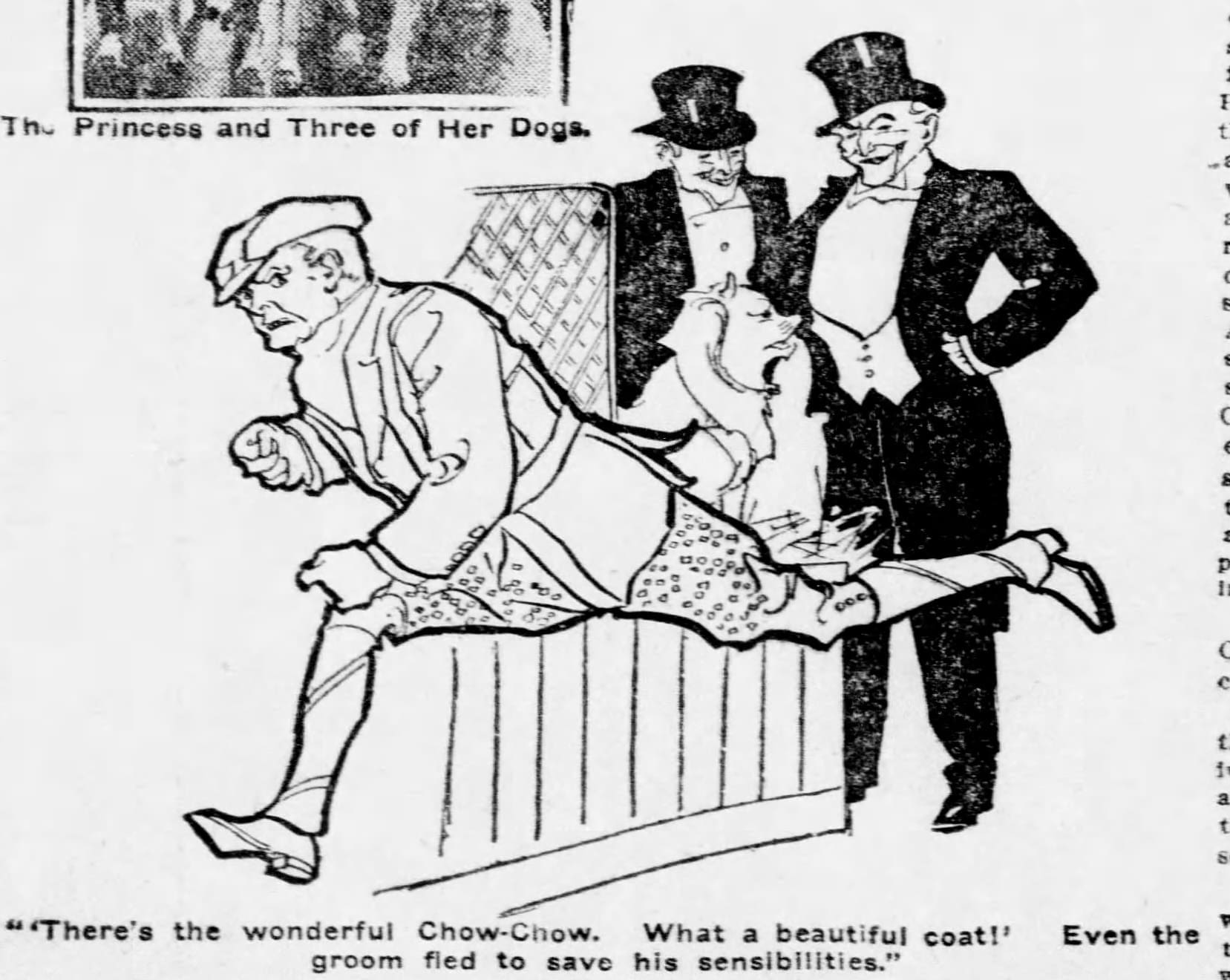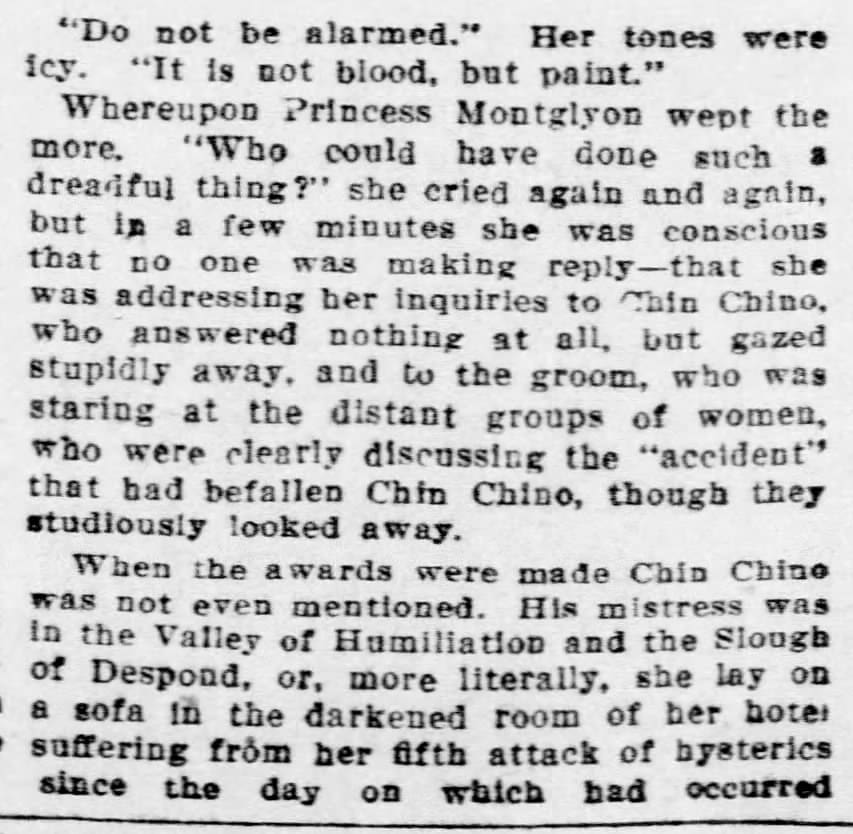 ---
ARTICLE TWO IS BELOW
---