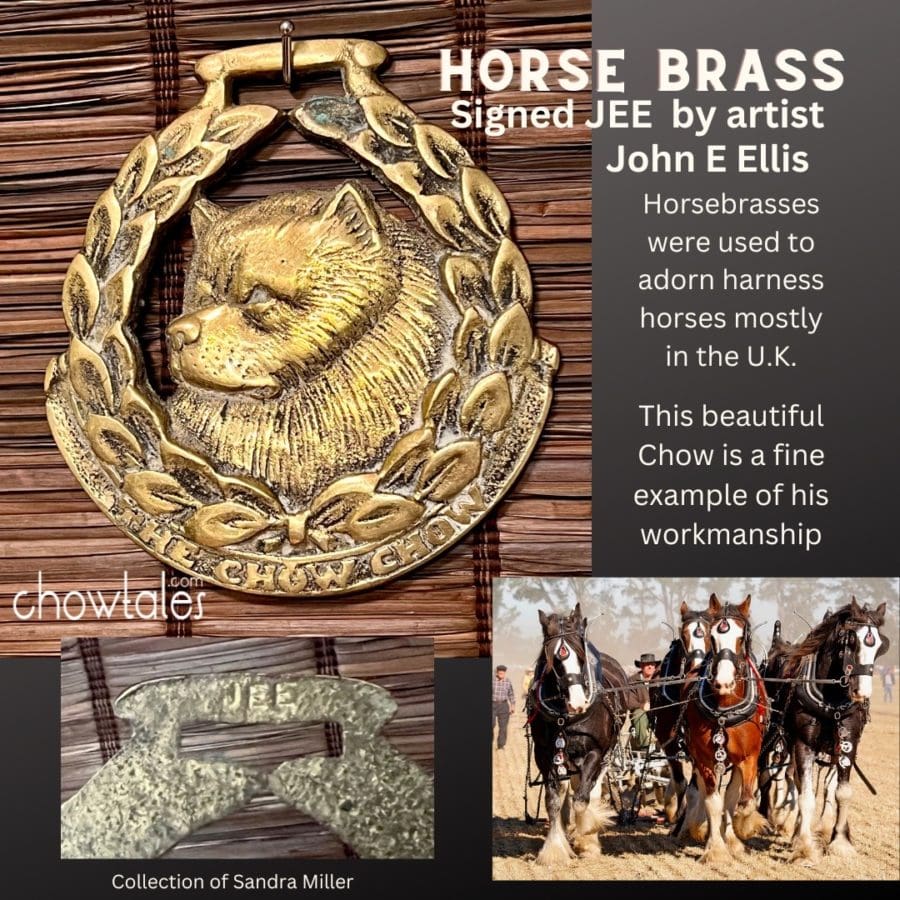 This beautiful horse brass, circa 1970 depicting a Chow Chow I found in England and it is such a beautifully detailed treasure. Measuring 4 1/4″ x 4 3/8″ it was created by the famous horse brass maker from England John E. Ellis and signed on the back with his stamp JEE . These ornate medallions, usually made of brass, were used as decoration on draft/harness horses as you can see in the photo above. Sometimes the brass depicted the horse's route or business. Many times used simply as a beautiful decoration like this Chow.
The brass medallions many times commemorate events or awards and are hung from the horse by leather straps called "martingales". Some of these straps held numerous brasses as you see on the horse's chests above. Others would hold a single important brass medallion as you see on the foreheads. I'm currently looking for a "single" vintage leather martingale to hold this Chow Chow treasure and then I will put it all in a shadowbox frame.
The draft horse has become more of a rarity in modern times and with it, the horse brass is also becoming quite collectible and hard to find. These original JEE brasses are becoming rare as well and very sought after due to their large size and high quality.
Such a beautiful piece of history and a fun collectible. There are other Chow horse brasses out there that I would love to own someday. With that said, I guess I may need a bigger martingale, wouldn't It?
HAPPY NEW YEAR MY FRIENDS!!!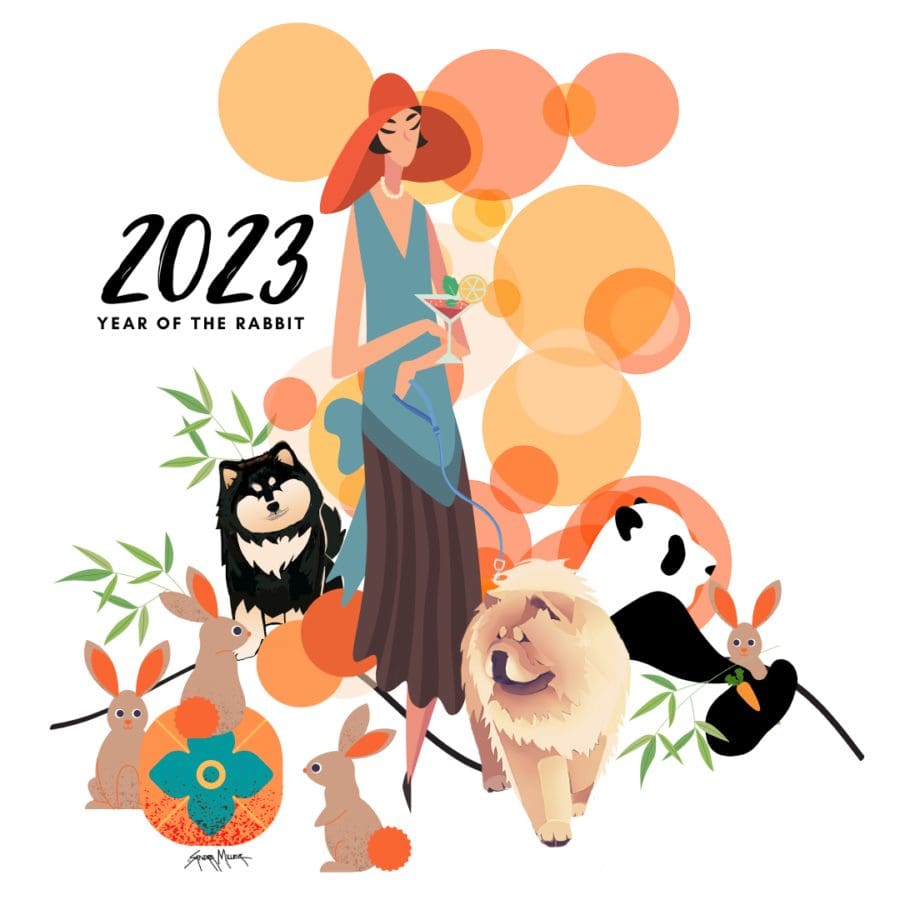 CLICK BELOW for more information on Horse Brass history
https://www.horsenation.com/2016/01/19/show-some-brass-a-closer-look-at-horse-brass/