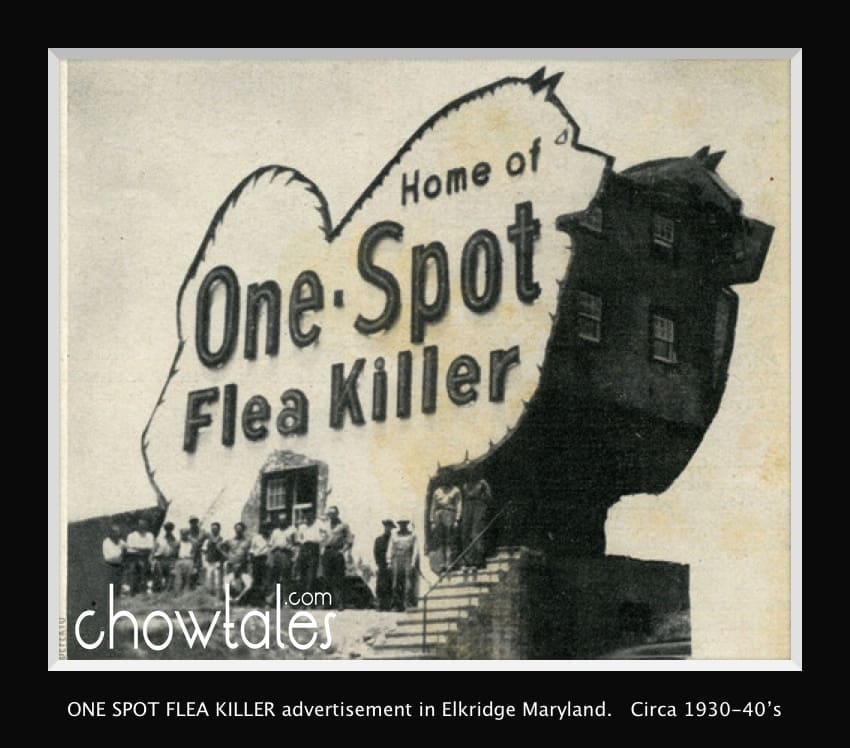 Back in the 1930's-1947  on old route 1, the original road between Baltimore and Washington, D.C., there stood  an amazing factory structure for a product called One Spot Flea Killer. It was one of Americas great roadside attractions . This was a massive factory building shaped like a Chow dog, and  touted as  the world's largest 'dog house'.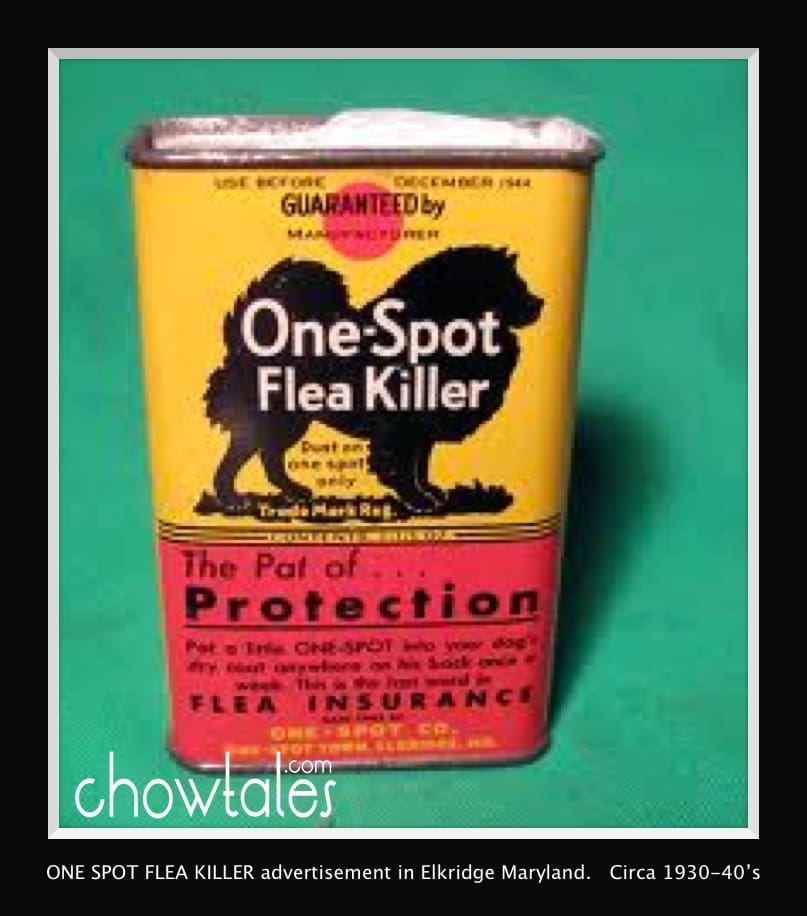 TIN CONTAINER OF ONE-SPOT FLEA KILLER. I HAVE ONE OF THESE IN MY PERSONAL COLLECTION..IN A BAG. HEAVEN KNOWS WHAT'S IN IT..LOL!
The instructions on the top of the can say to 'press the sides of the can' and to cover the hole with adhesive tape and prick with toothpick'.  It kills bedbugs, bean beetles, tobacco worms, head lice, crabs, ticks on dogs, cats foxes and poultry.
TOO STRONG FOR CANARIES AS THEY SLEEP WITH HEAD UNDER WING!.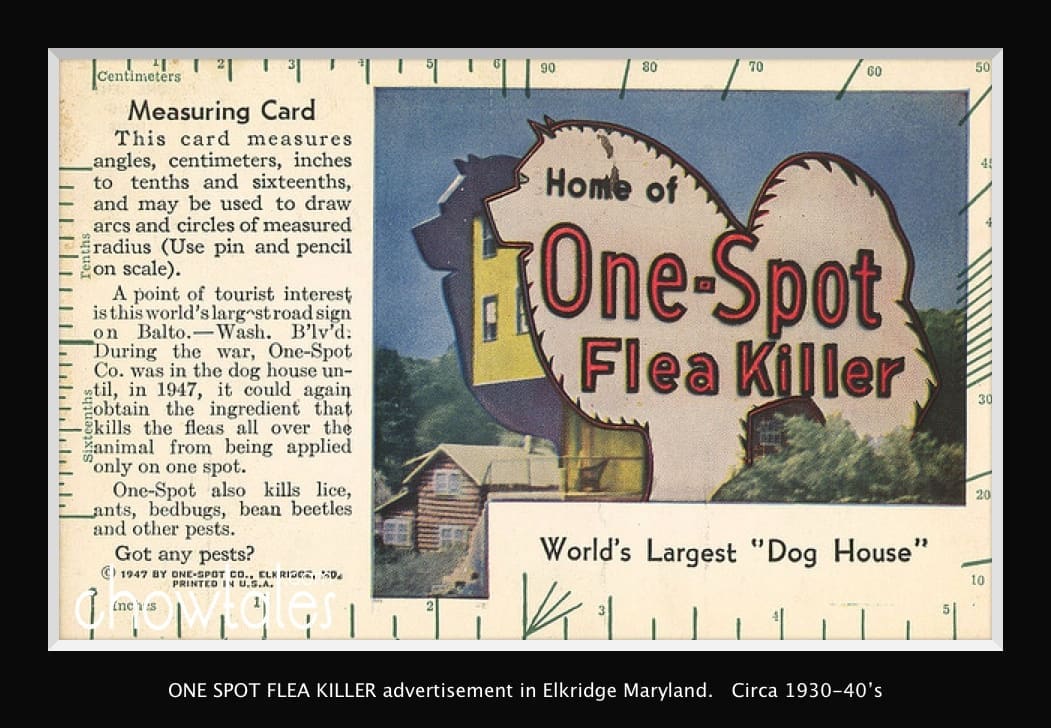 The advertising postcard for One-Spot Flea Killer, features an image of the World's Largest "Dog House" which was a roadside attraction on Route 1 in Maryland until  1956 or so 
The card has text all over it, along with measuring tools that cover inches, centimeters, degrees of angles and a way to draw circles.
There is a comic question and check box section that reads "I'm in the Dog House…Again…Yet" and "R U in the Dog House ….Again?….Yet?"
---
Divided back one cent postcard,  has  advertising copy on the back that reads "Ever Use One-Spot? It's called 'One-Spot' because it only has to be applied on one spot to kill the fleas all over the animal.
It KILLS 'em. Also kills ants, lice and bedbugs." Here's a card that's useful.  
Copyright 1940 by One Spot Co., Elkridge, Md. Printed in USA

---
There is also a description of the "Dog House": Of the 20 residences on One-Spot Farm, this 3 story (not including basement) dwelling was sandwiched between concrete road signs 40 ft. high on U. S. Route 1, between Baltimore and Washington, (One-Spot Co., Elkridge, Md.)
Ablaze with 655 feet of neon, it was seen by an average of over 20,000 auto drivers a day.   In reading online some recollections  of the ONE SPOT  building, it is said that children would consider it a special reward or prize to take this route and see the big doghouse.  Those were the days!!
---
BELOW…..A  LITTLE BIT ABOUT "ONE SPOT TOWN" WITH WONDERFUL PHOTOS
---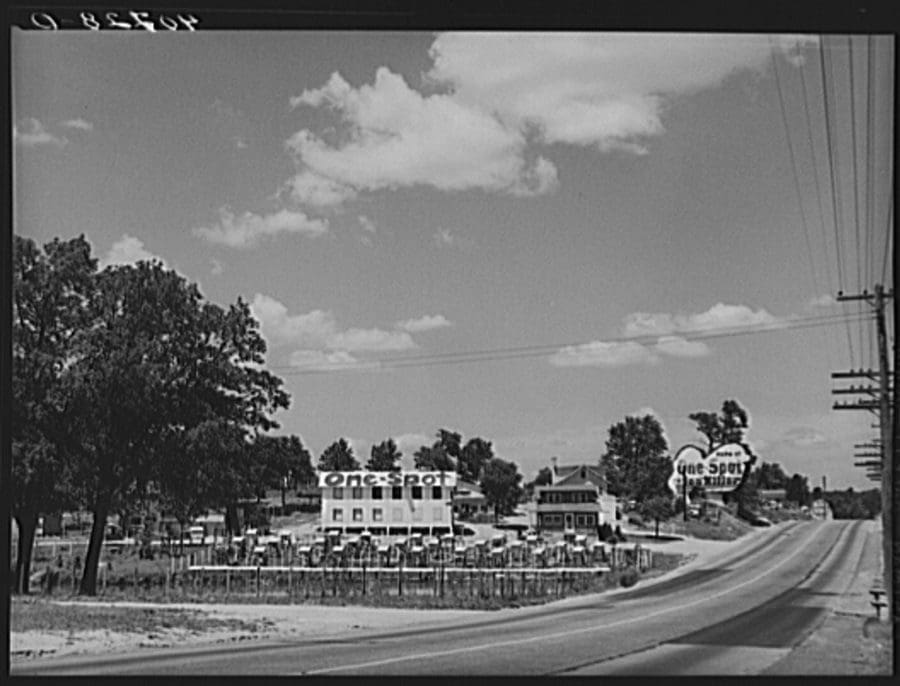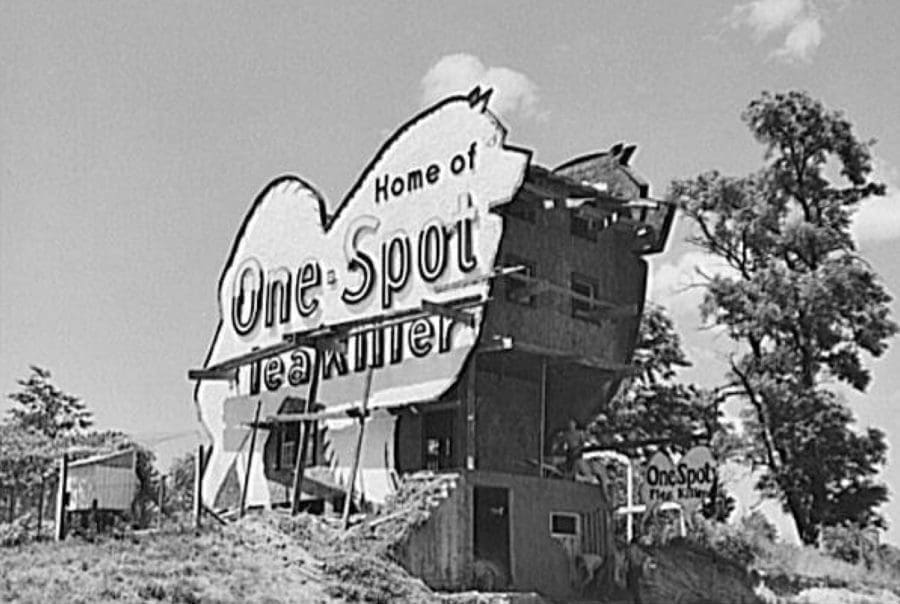 ---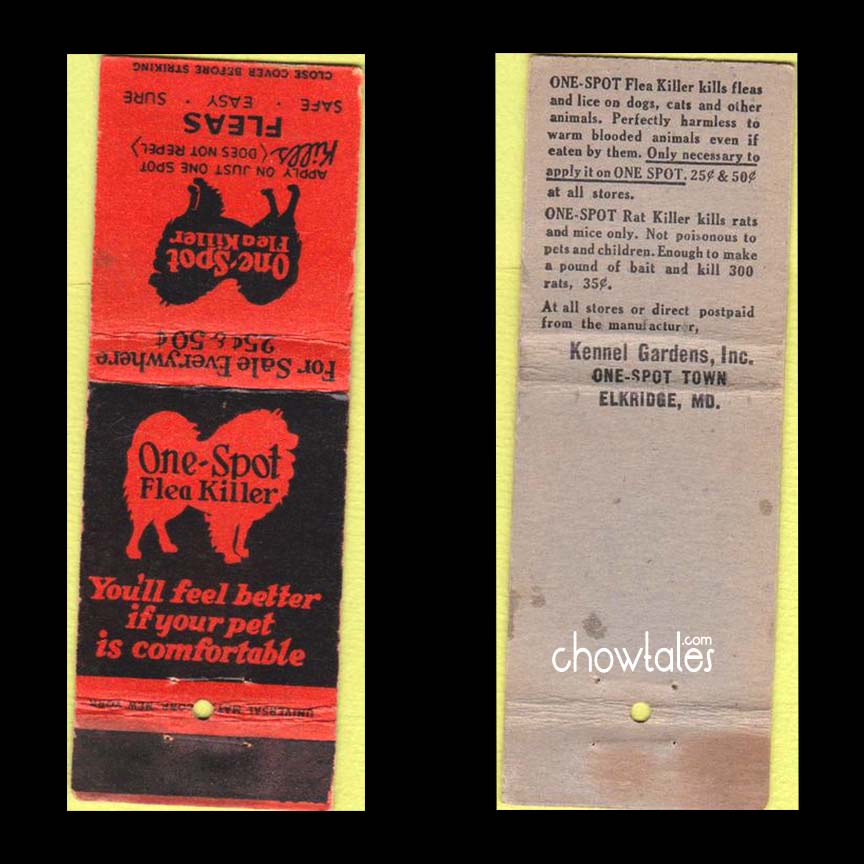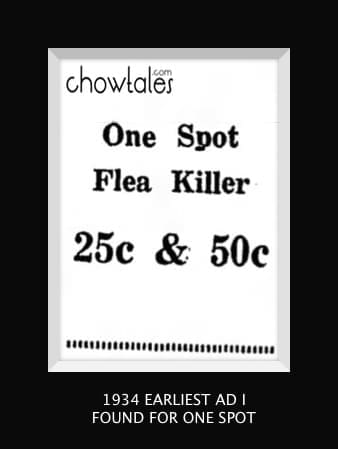 ABOVE IS AN INTERESTING SNIPPET REGARDING "ONE SPOT TOWN" .  I NEED TO DO MORE RESEARCH ON THIS