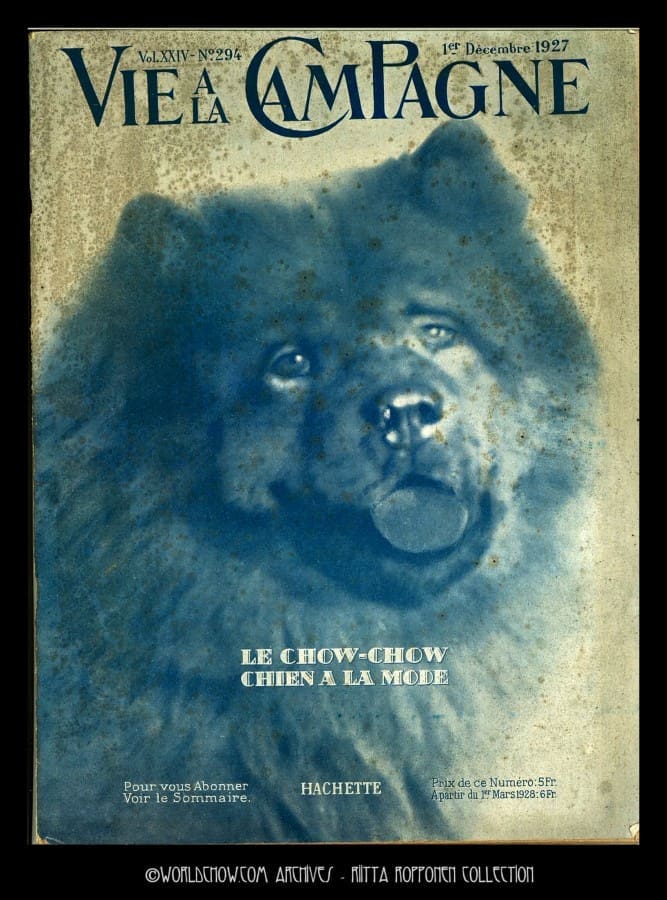 A SPECIAL THANK YOU RIITTA ROPPONEN FOR THIS WONDERFUL CONTRIBUTION TO THE ARCHIVES.
I have isolated and adjusted all the photos and posted them separately below so you can get a clear look at the kennels and chows from this 1920's article.  Its an absolute treasury of rare images.
FROM RIITTA~ Here is yet another interesting find. J La vie a la campagne seems to be a French magazine, this issue is from 1927, I copied the cover and the chow article for you. The chows mentioned in the photos are Champion Tommy Dodd of Ting Hao, Mi Li Koo,Bittany, T'Kell'Sie Black Jane and Bonzo, who apparently is also from T'Kell'Sie kennel. Also the buildings in the photos are T'Kell'Sie kennel's. Unfortunately my French isn't that good and the text is soooo small I can't read everything, but I find this very interesting piece of chow history – Le Chow Chow chien a la mode.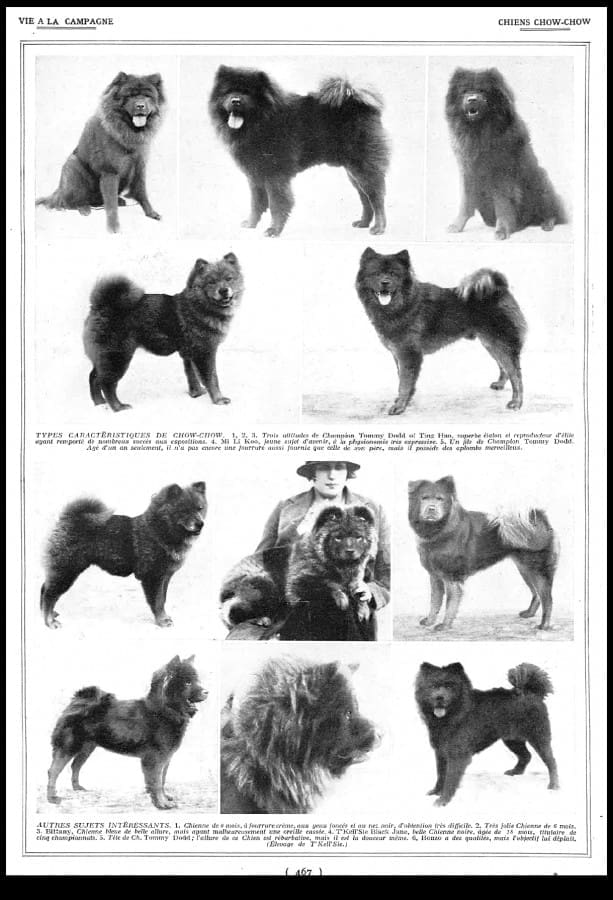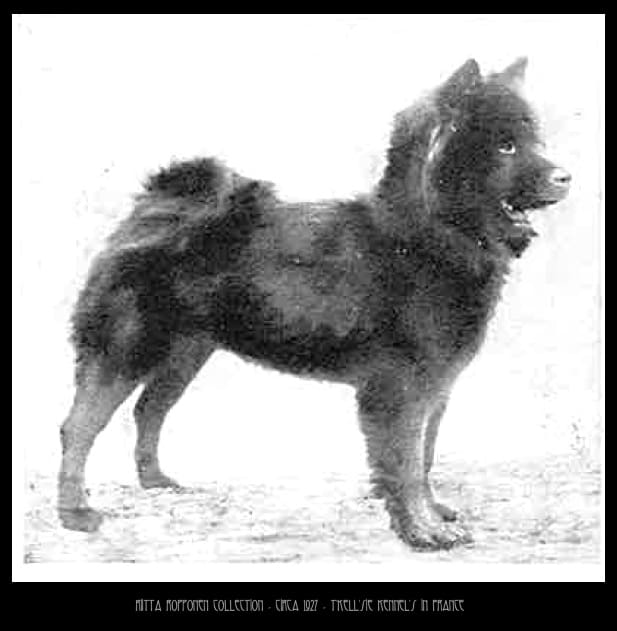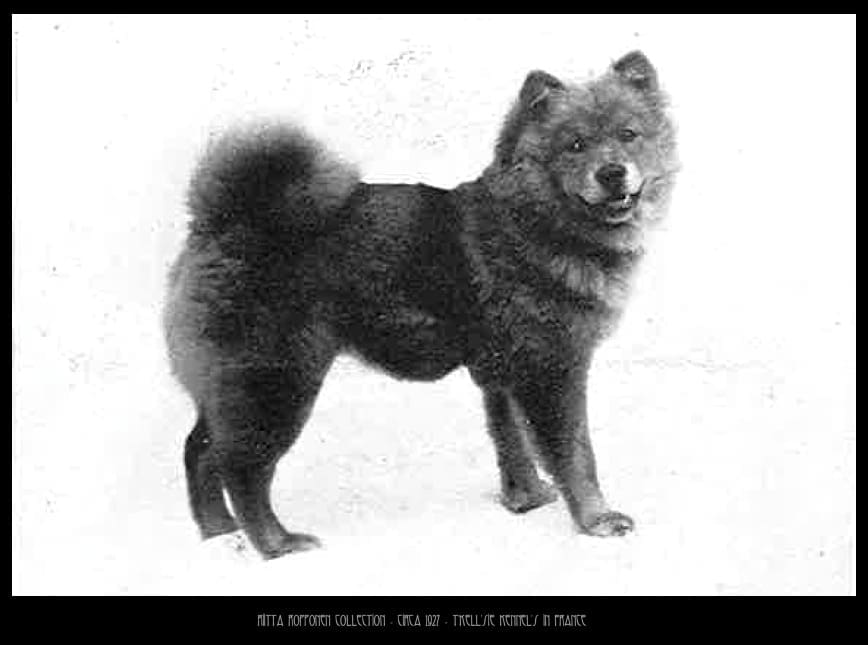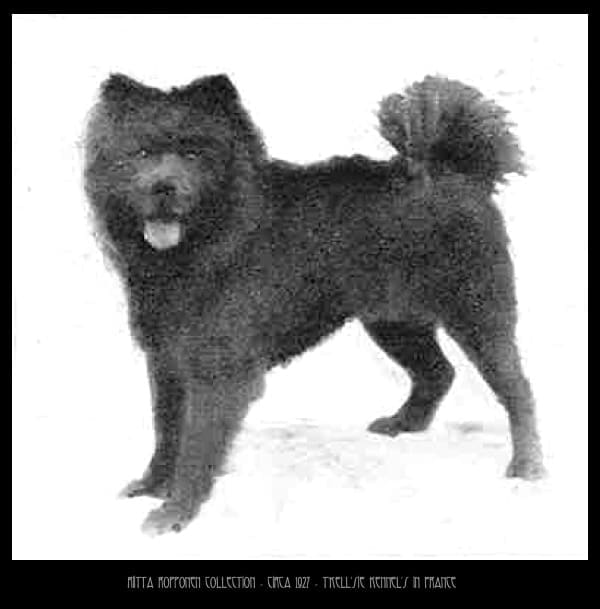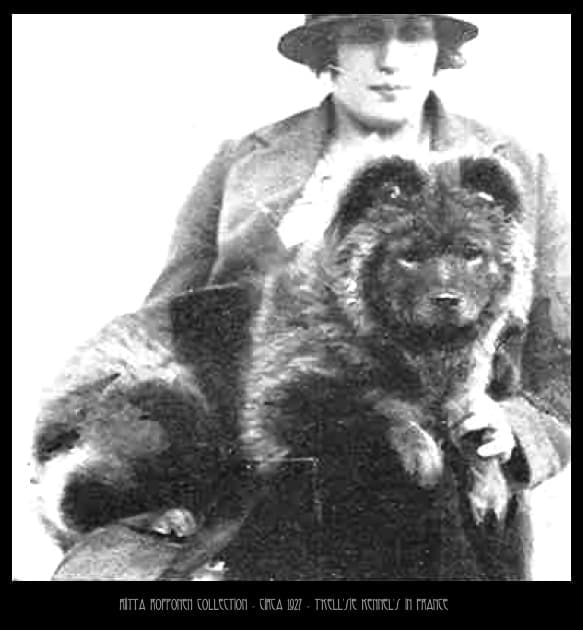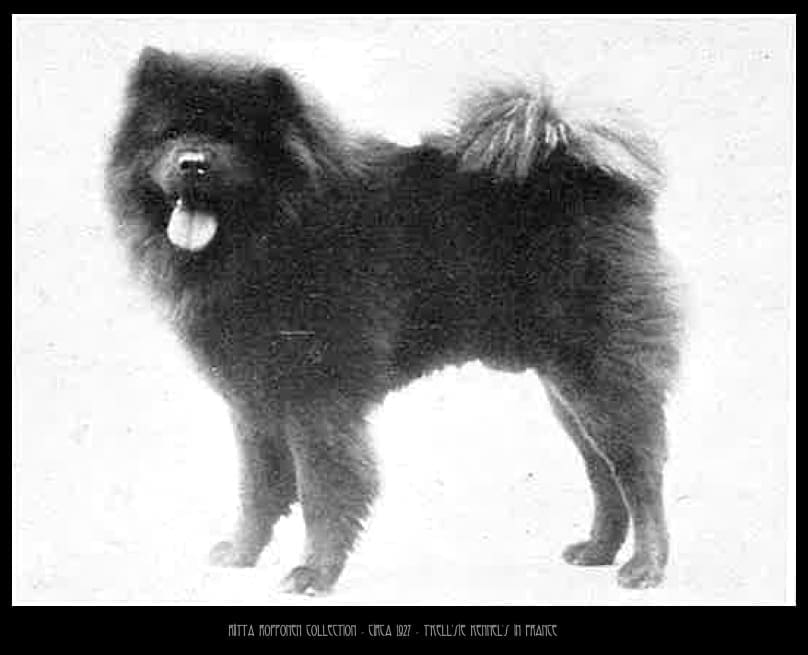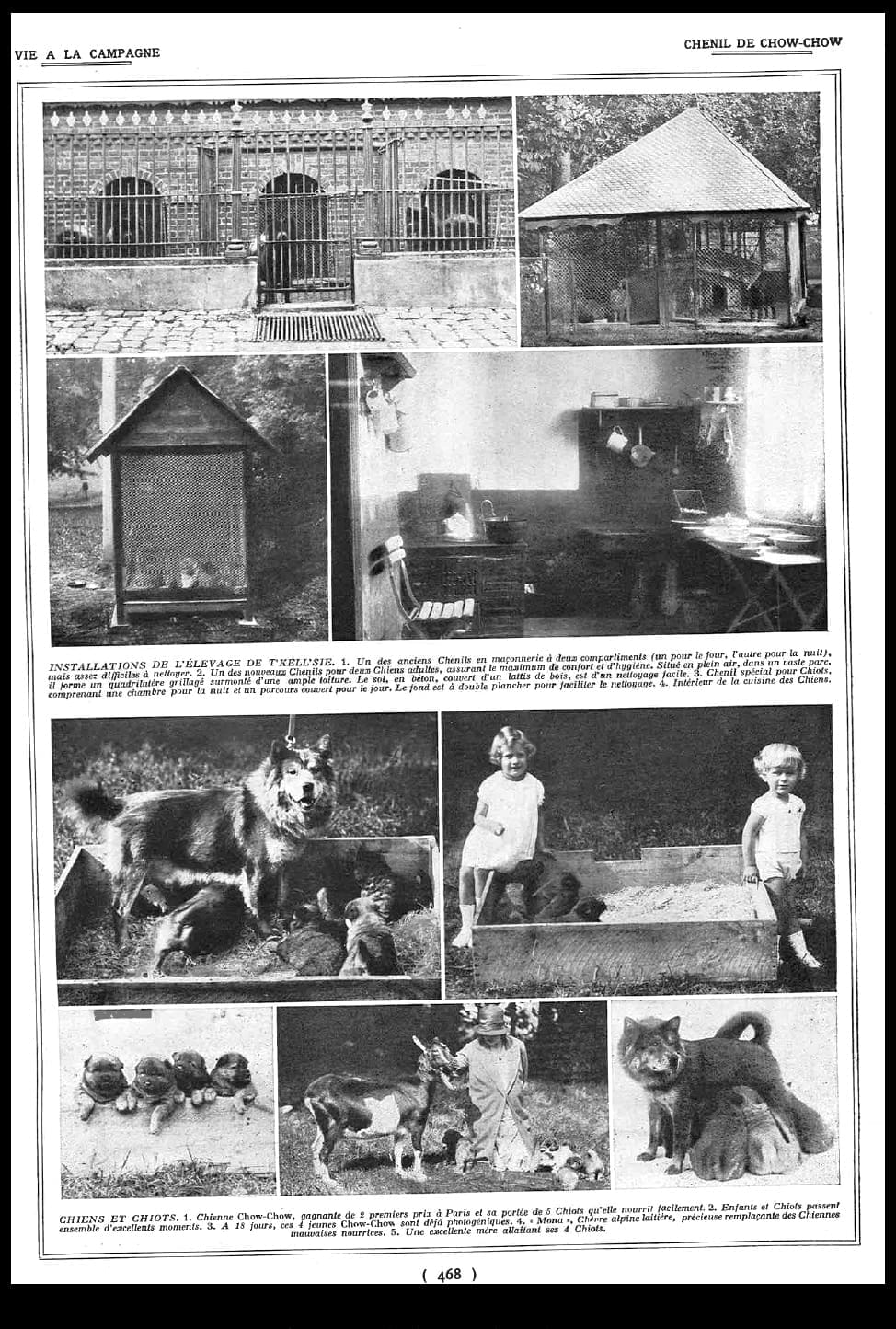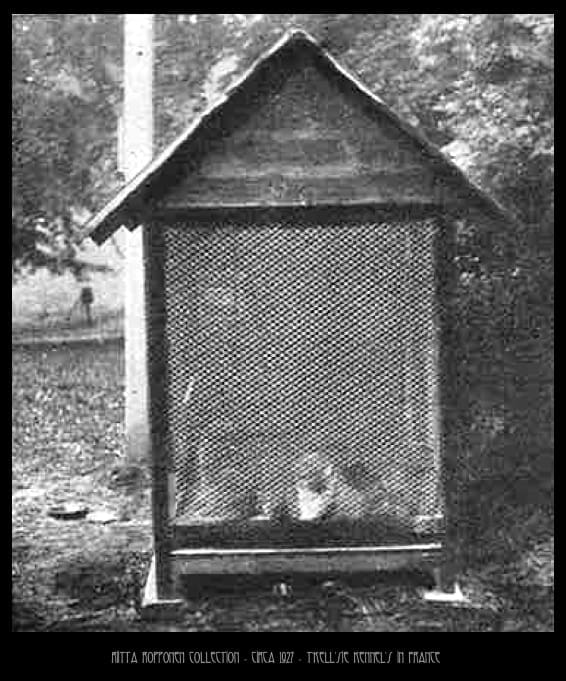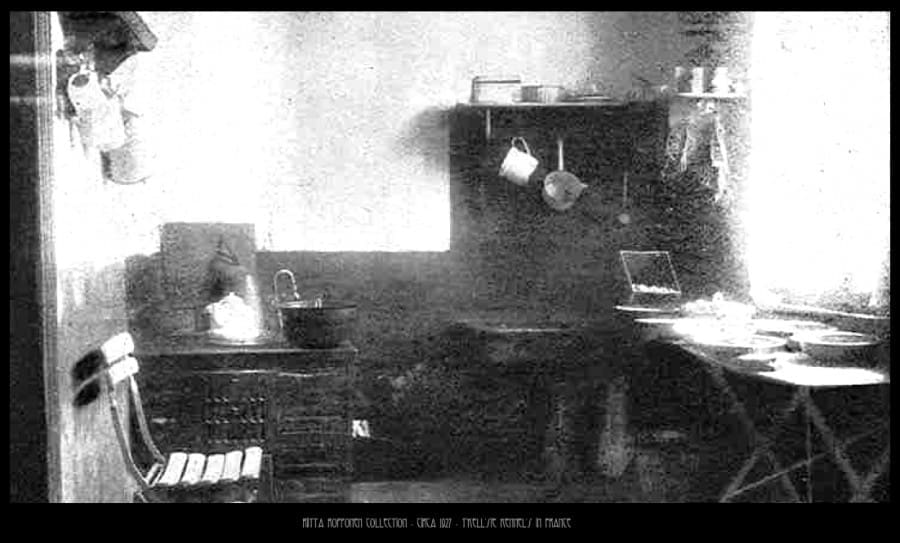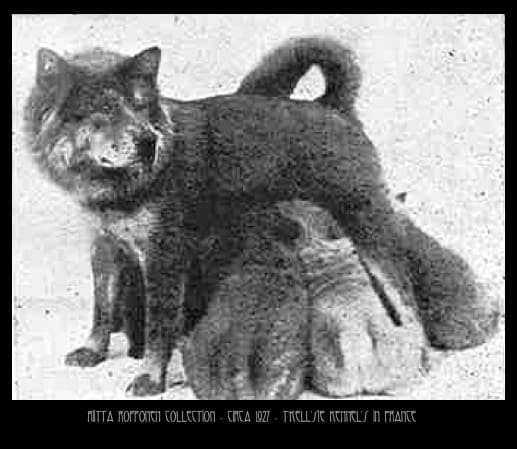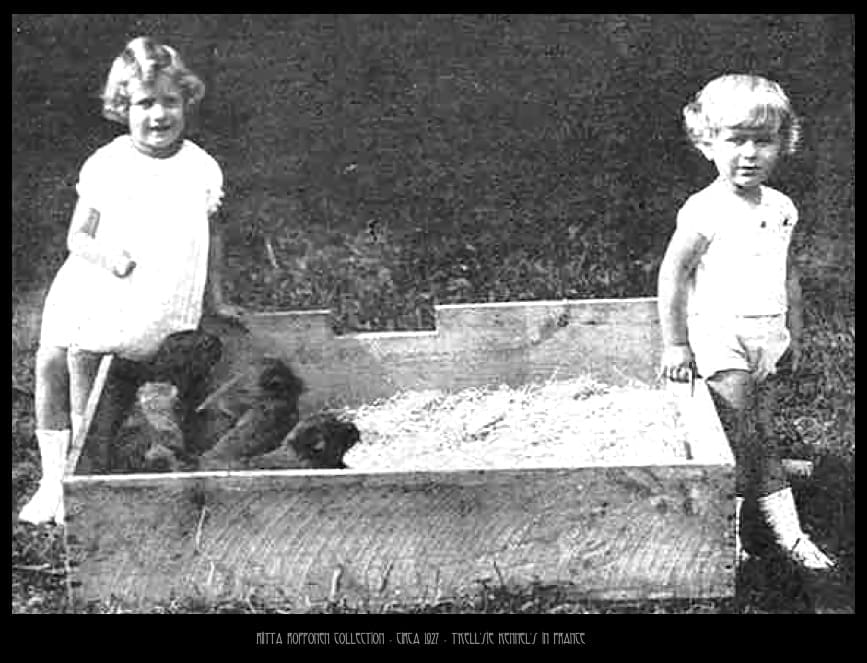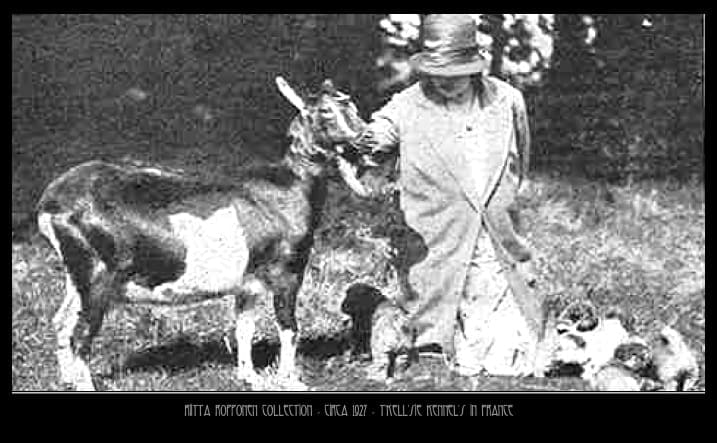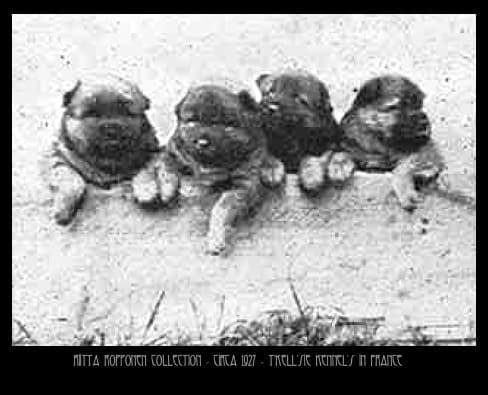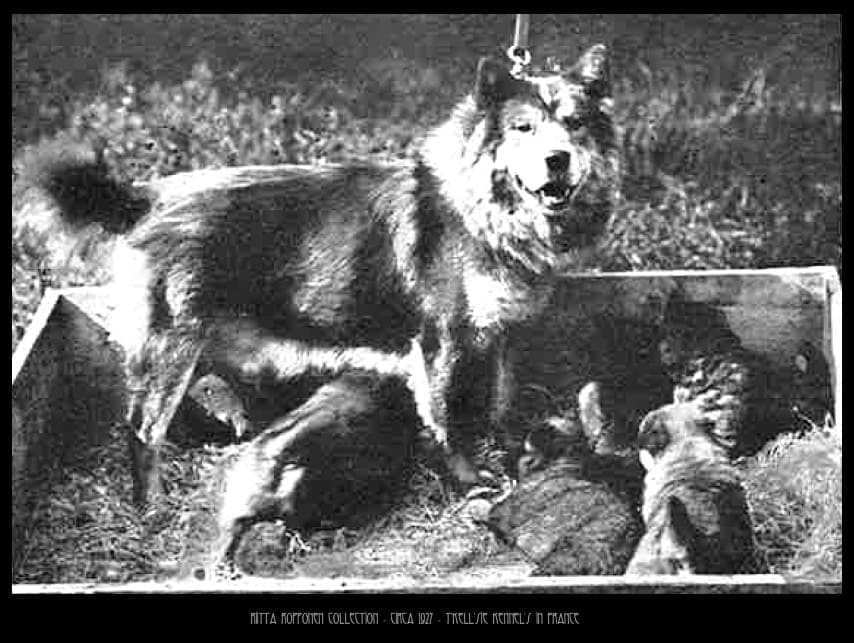 Save