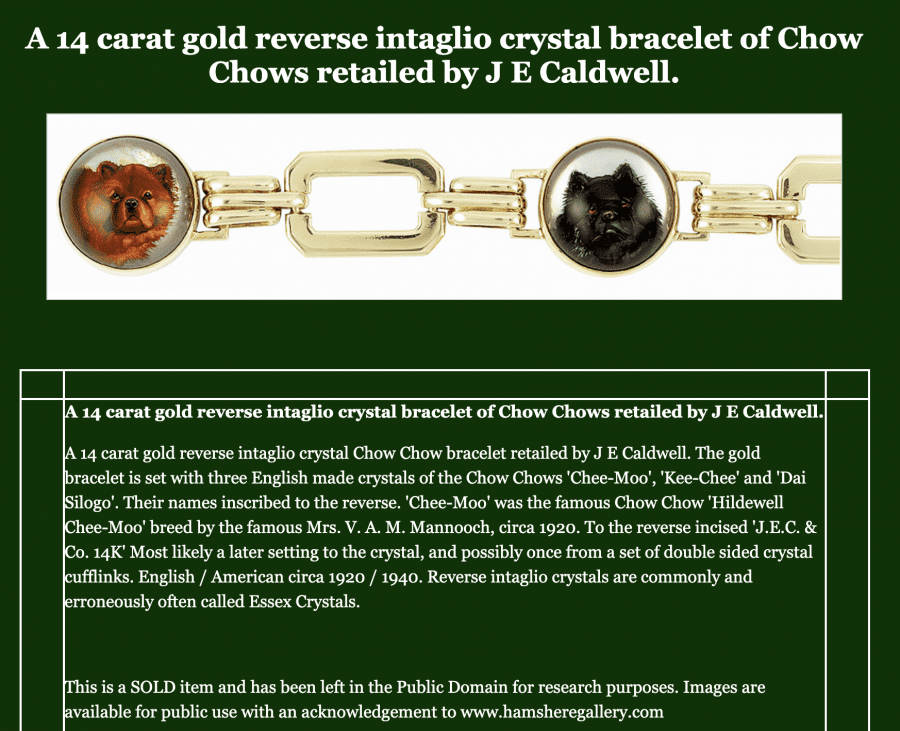 ABOVE PHOTO COURTESY THE HAMSHERE GALLERY
It is always so exciting when someone contacts me who owns a piece of Chow art history, but when it can be traced back in time , it makes the "find" all the sweeter.   The person who is the current owner of this reverse intaglio crystal bracelet and ring is Deborah Jephcott (kennel name Maixing ), and I can tell you she was gifted this incredible set by another chowist some time ago.  Once I saw the photos sent to me (see below)  Something clicked…..I had seen these before.  Lo and behold with a little searching I found both pieces on the SOLD auction pages of Hampshere Gallery auction house.
"Reverse Intaglio" is the meticulous process of painting the artwork on the back side of the clear glass cabochon which is then attached to a background with a bezel to "frame"the art.  Sometimes carving is involved but not in these pieces.  The depth of the painting is incredible with this techinque
Here I was able to find out the name of the original maker, and that the chows in the miniature paintings were NAMED!!!  Kee-Chee, Dai Silogo and the famous Chee-Moo (Chimmo) bred by Mrs B.F. Moore (It says Mannooch on the listing which is wrong. Her kennel name is Choonam)  Mrs Moore  as well as Mrs. Mannooch mentioned above,commissioned many paintings and sculptures of their dogs which leads me to think these items may have originally been in one of their possession.  Thank you so very much to the current owner of these treasures for sharing them with ChowTales archive for the world to enjoy!!!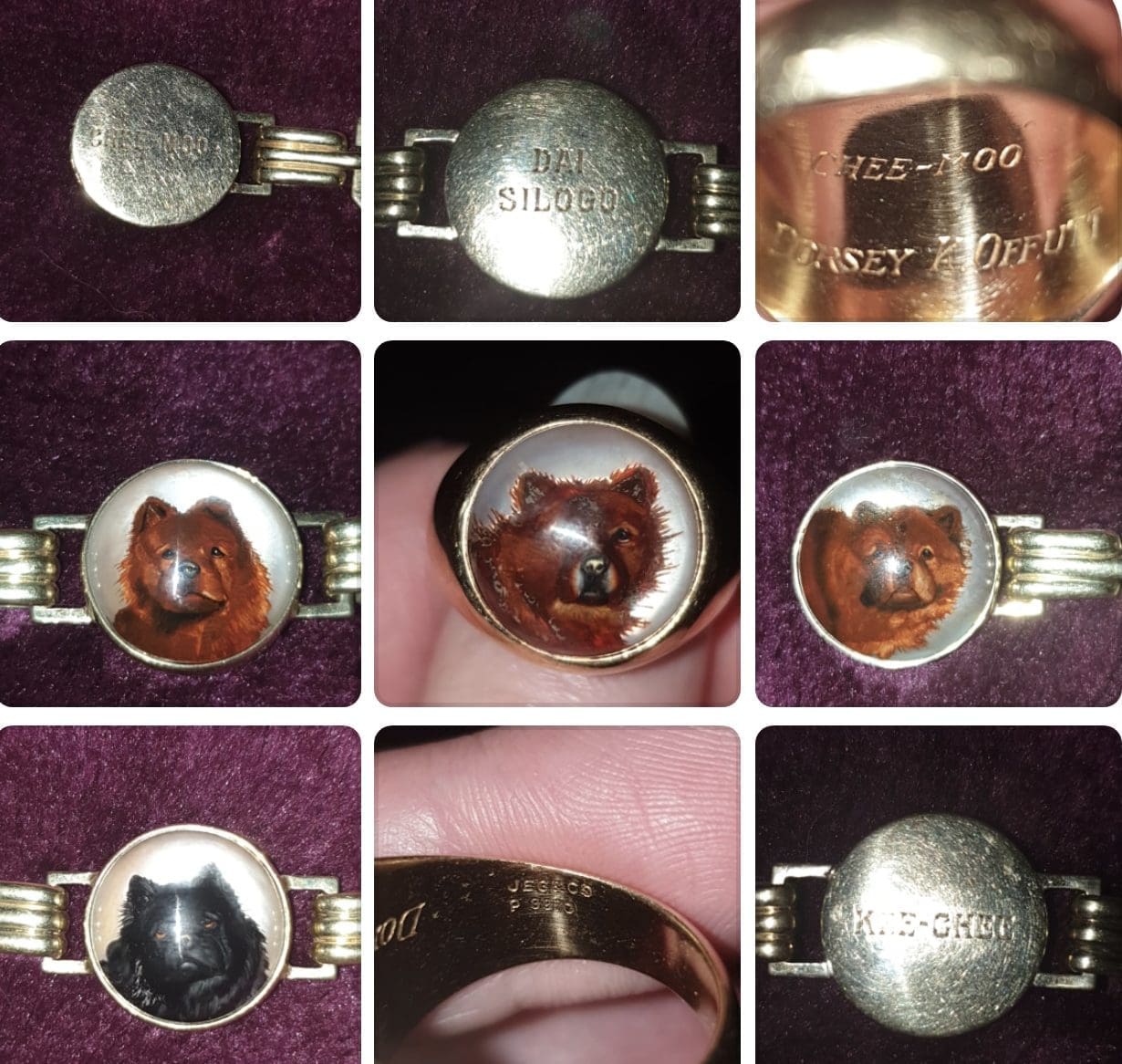 THESE PHOTOS ABOVE SHOW THE INCREDIBLE DETAILS AND INSCRIPTIONS ON THE BACK OF THE BRACELET AND RING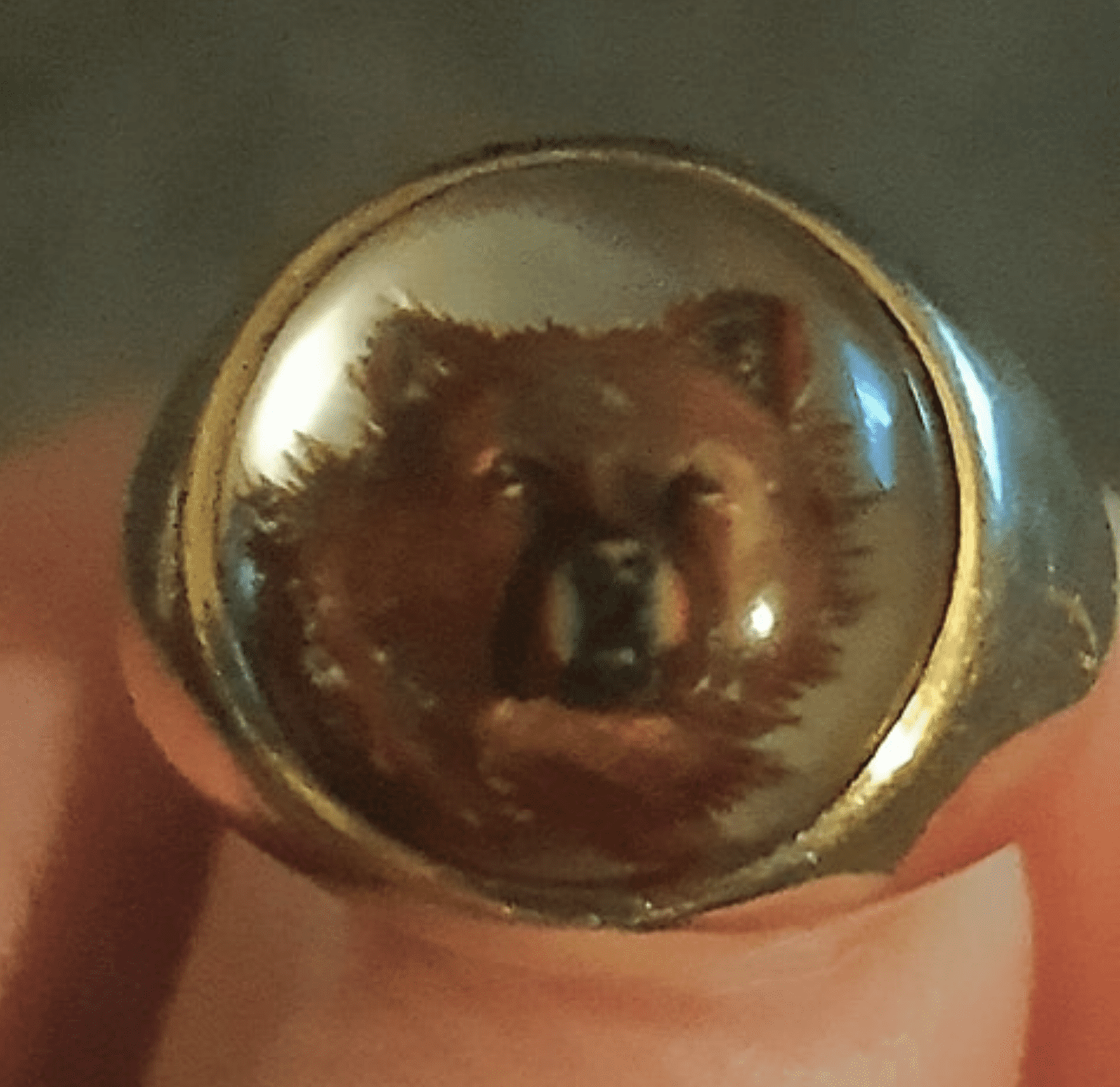 THE RING (ABOVE AND BELOW) SHOW THE TINY DETAILS AND INSCRIPTION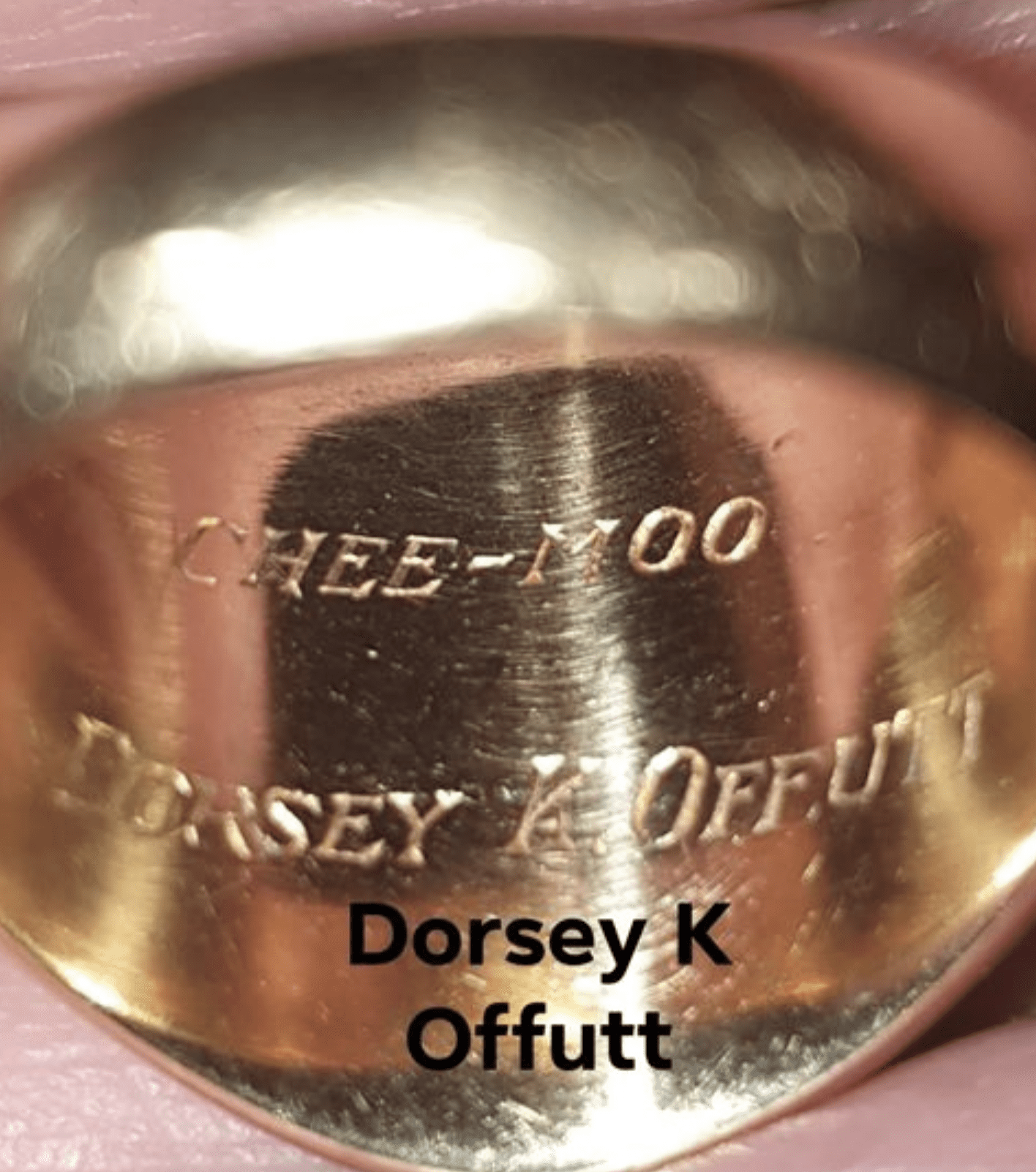 BELOW IS PICTURED HILDEWELL CHIMMO  WHO THE RING ARTWORK WAS MODELED AFTER.  I HAVE SEEN HIS NAME SPELLED CHEE-MOO ALSO BEFORE THIS