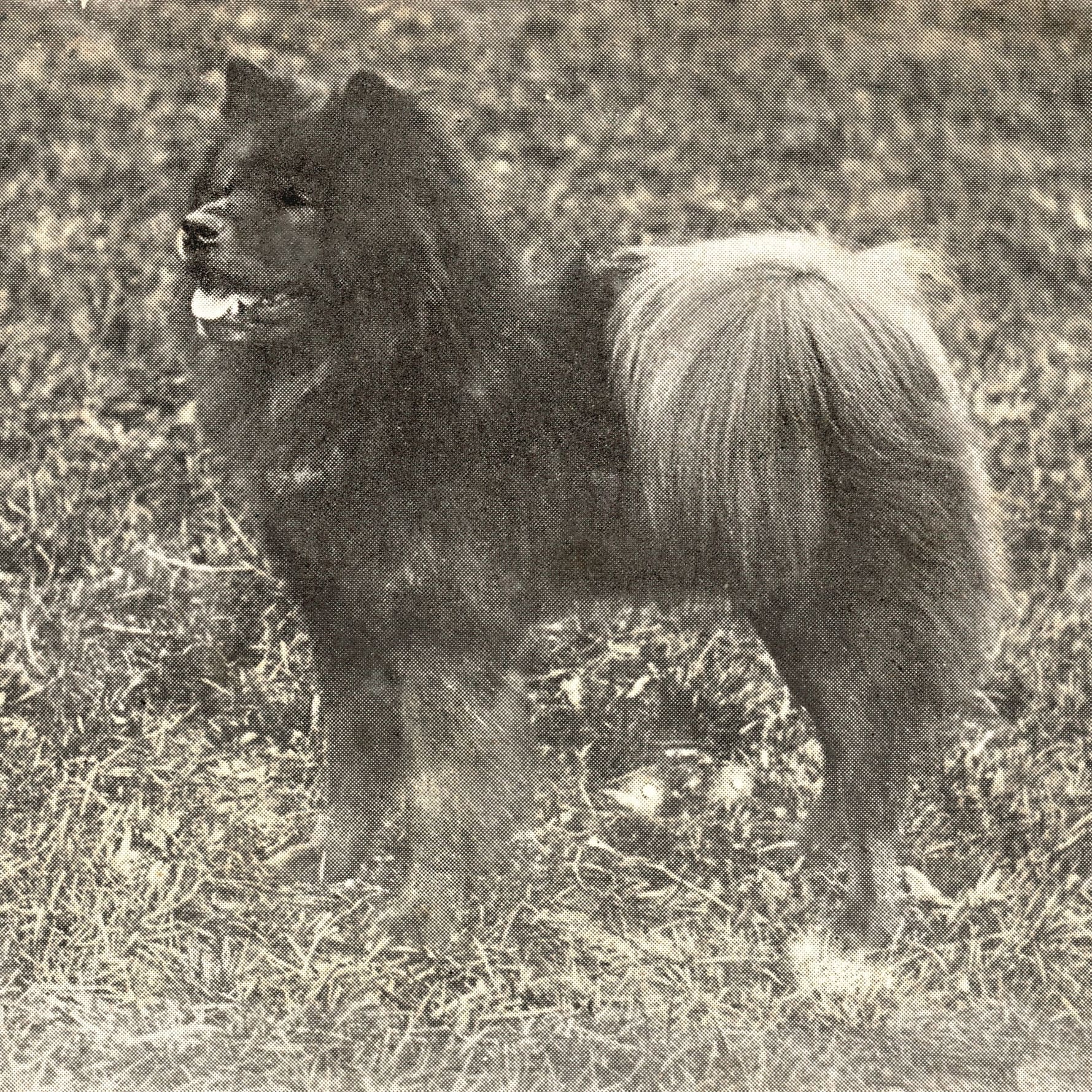 THE ABOVE DOG REGISTERED TO AKC BELOW IS THE VERY FAMOUS HILDEWELL POOH BAH BRED IN ENGLAND

Below find the complete listing in the 1912 AKC GAZETTE of all Chow Chows registered that year.  This is a goldmine of information showing many of the top breeders, producers, and missing parentage I have been searching high and low for many years.   I will eventually post photos of some of the most famous dogs mentioned in these records.

During this time in the infancy of our breed in America, there were many imports from England coming onto the scene with a number of dogs hailing from the legendary Hildewell Kennels of Mrs BF Moore .  England only being a few years ahead of America with their interest in Chows had set the bar high, with dogs such as Chow VIII, Red Craze, Shylock, Mephisto,Berolina,and Carissa who was one of the breed's most celebrated bitches.  The earliest pioneers of the Chow breed in the USA are well represented in these records,l including Blue Dragon Kennels, Greenacre Kennels, Ada O Van Heusen, Mrs Neyhart and the list goes on and on!
THIS IS THE GENETIC MAGIC OUR FANTASTIC BREED IS MADE OF