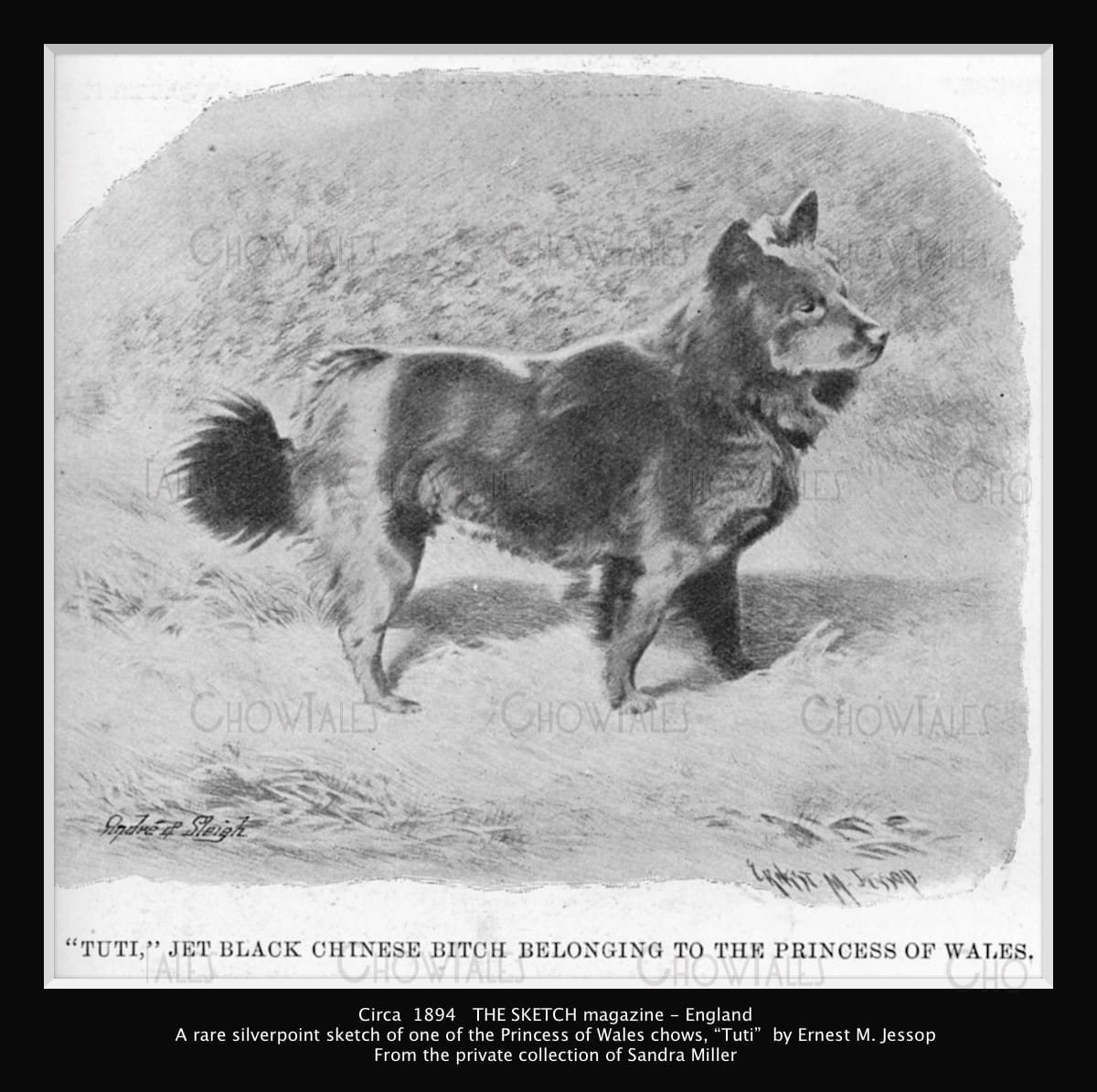 Every time I unearth one of these elusive "oldest of the old" puzzle pieces in our British chow history  I feel as though the lottery has been won.   I purchased this single page from THE SKETCH magazine  (England) to get a better look at this article and of course the 2 photos depicting Chows owned by the Princess of Wales.  The Princess (Later Queen Alexandra) also had a chow by the name of Plumpie pictured at the bottom of this article and  featured at THIS LINK
The discovery of these additional 2 chows that the Princess owned, besides Plumpie, was an incredible find.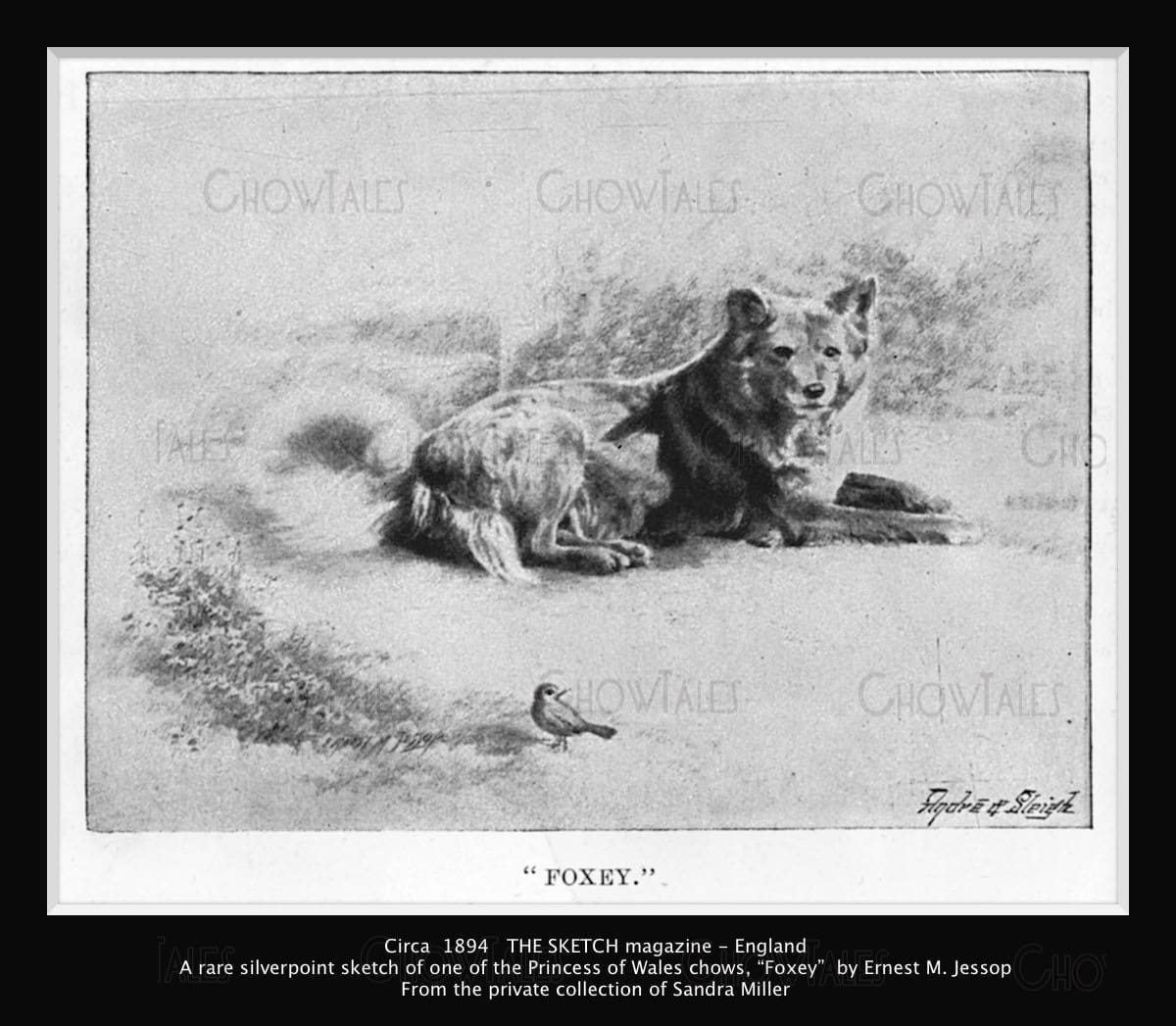 I have been searching for a biography on the artist , Ernest M. Jessop with little luck, however there are many mentions and examples of his illustrations in everything from books, to magazines and periodicals.  He must have been a well respected artist to have been commissioned to create 64 silverpoint etchings of the Royal Family pets.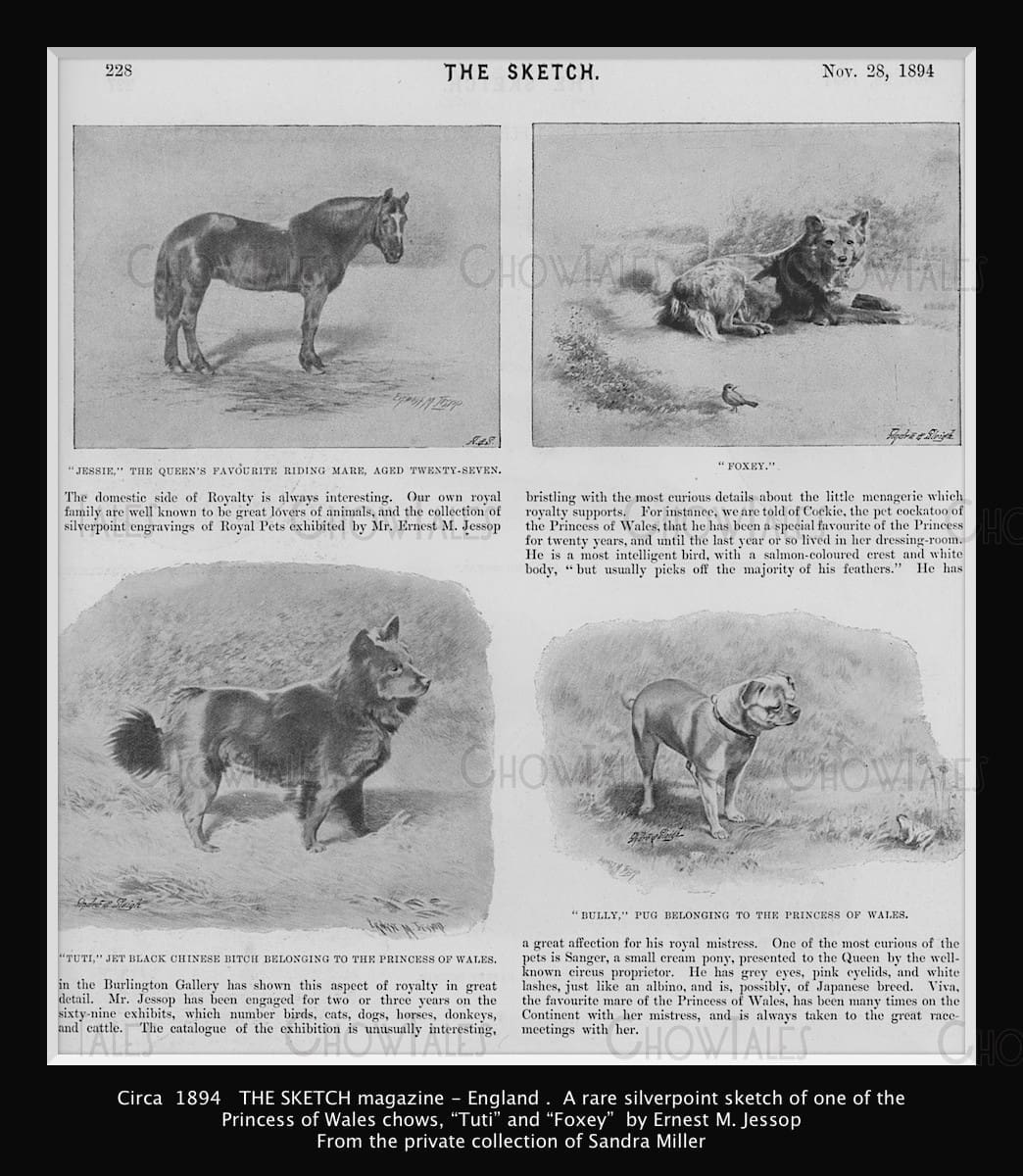 ---
BELOW IS A PHOTO OF QUEEN ALEXANDRA WITH ANOTHER OF HER CHOWS NAMED  "PLUMPIE"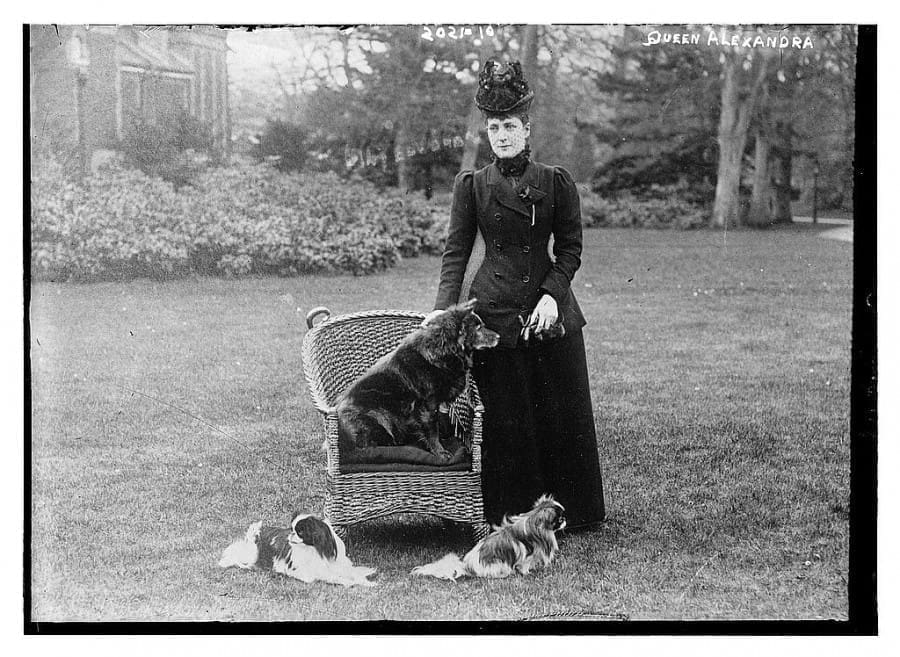 ---
WHILE RESEARCHING FOXIE'S NAME …..ANOTHER BIG BONUS FIND WAS ADDED TO THE ROYAL "FAMILY TREE"..SEE BELOW