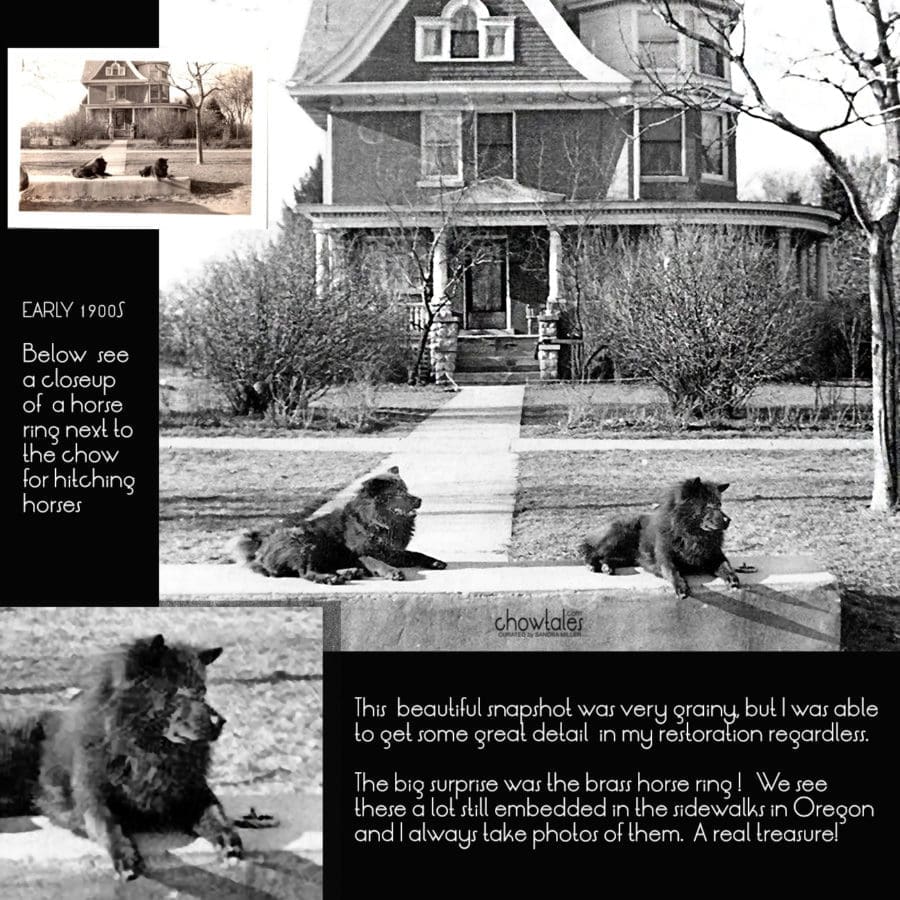 What a random find this was and it seems like there are times these treasures find ME, vs the other way around. First, the listing was not labeled as having chows in it but was titled "bears". Then once I converted the image to black and white and enlarged it, a wonderful surprise appeared to the right of the right hand chow. A BRASS HORSE RING!!!! You have no idea how excited I was. I have a THING for horse rings!!!!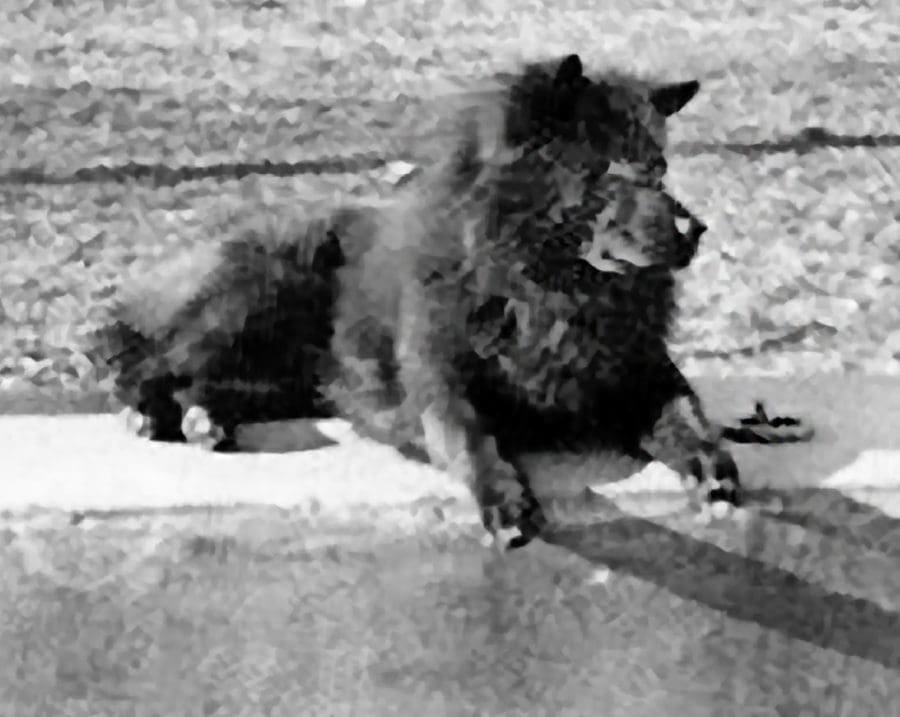 Living in Portland Oregon, I have had a good education in Horse Rings 101 via the whimsical and historic PORTLAND HORSE PROJECT Horse rings, often made of iron or brass, are remnants from the 1800s, when horses, and horse-drawn vehicles, provided the primary mode of transportation. They were embedded in curbs and sidewalks and many still remain a charming memory of days gone by in modern towns and cities that had the foresight to preserve them.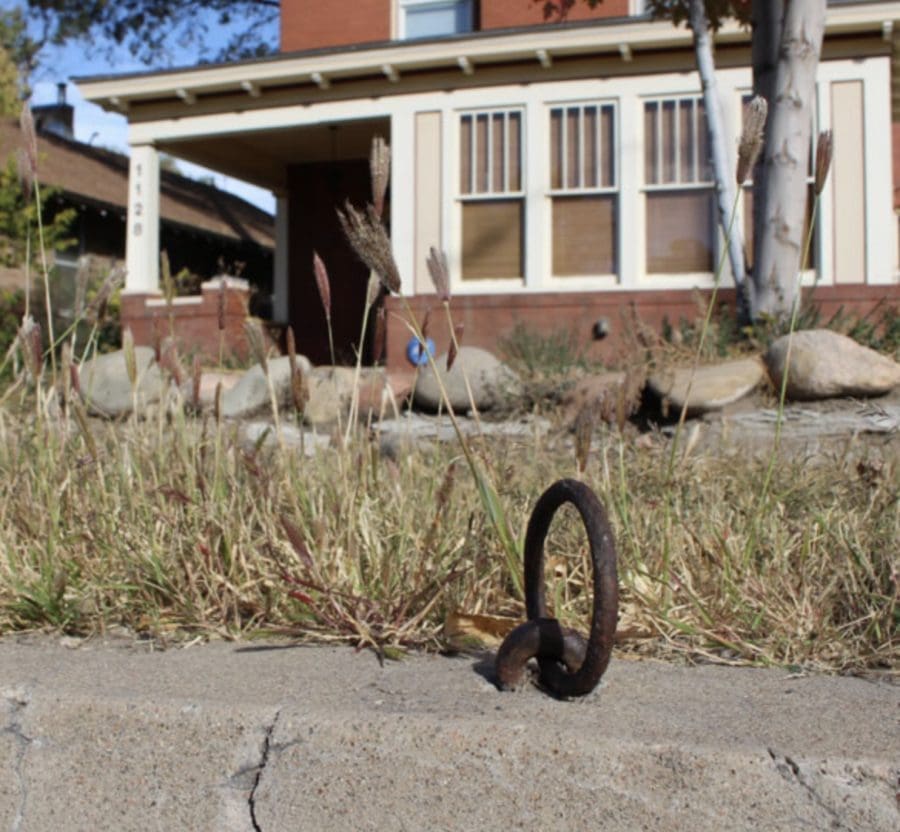 As far as the gorgeous Chow find!!! Wow. These two look to be a deep mahogany red like so many of the breed in the USA in those very early days. Classic in type! I doubt anyone strolling the sidewalk got past these two without a proper dose of Chow scrutiny!