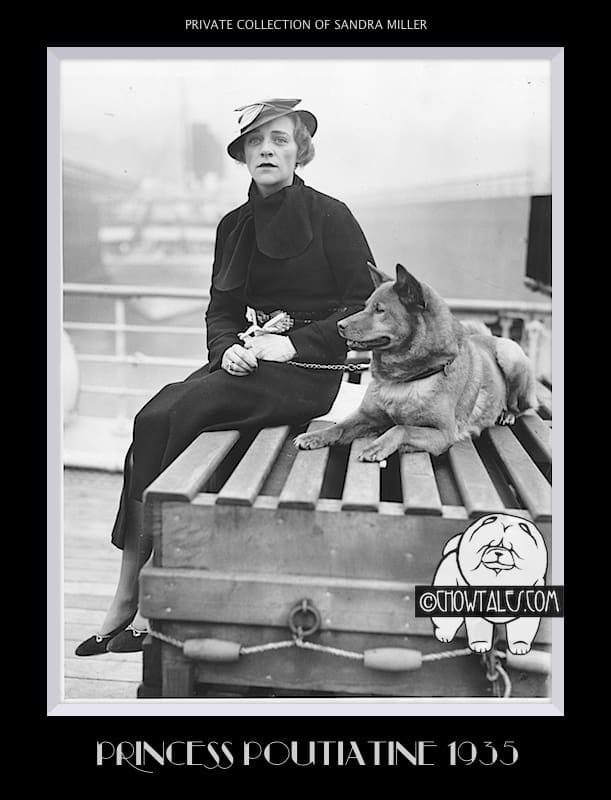 This photo in my personal collection is hauntingly beautiful.   The American woman "Shirley Manning" , married into Russian Royalty, and her  smooth chow in this stunning photo is  lovely.  The chow and Princess equally serious with a sense of elegance and grace. The excerpt below was on the back of this  circa 1935 photo

---
UPDATE:  January 2017
I was thrilled to be contacted by the family of  Princess Poutiatine this week and happy to say her daughter was able to supply me with the name of this chow.
"All I can tell you about that dog was that his (hers?) name was Chaika (pronounced like Chika, with a long "i").     As far as I can determine, the Russian translation is seagull.  "
It is always so exciting to be able to bring these photos and people to life through the recollections of families and friends.  I am grateful for any little bit of information  I can add to the archive.  THANK YOU!
---