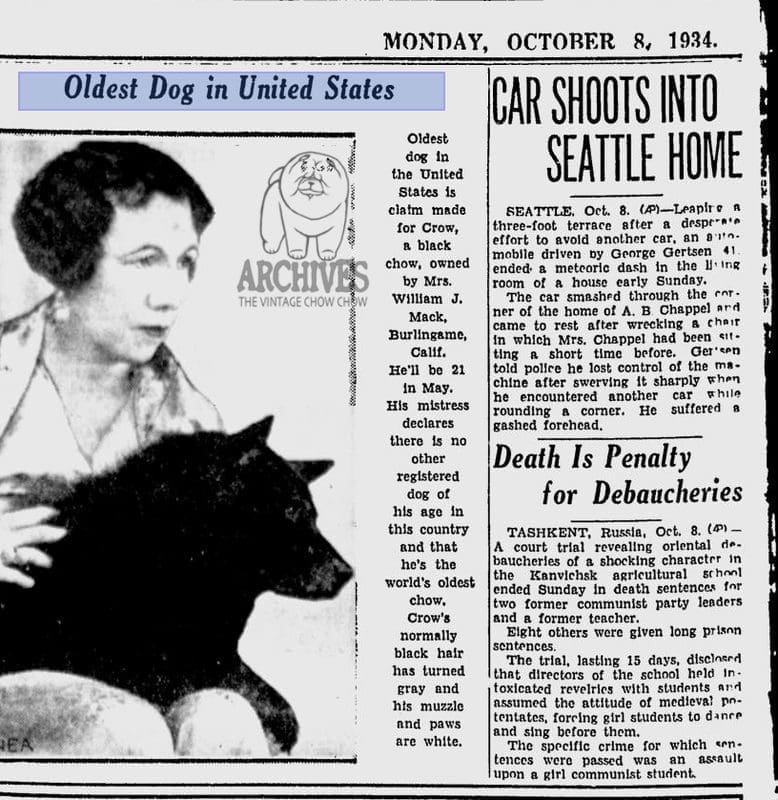 I am the proud owner of the "the worlds oldest chow!! Here is another treasure that makes you stop and think…hmmmmm how long did the average chow live back then.
I found this newspaper article some time ago and recently acquired the original photo used for the article… A real piece of chow collector history!. This could possibly be a smooth but it is hard to tell laying down. The head looks very smoothie in coat texture. .
See the original press photo featuring  the front and back of the image from the newspaper archives
Oldest Dog in United States (The news article converted to text)
MONDAY, OCTOBER 8, 1934.     
Oldest dog in the United States is claim made for Crow,a black chow,owned by Mrs. J. Mack,  Burlinggame Calif.ornia.  He'll be 21 in May.
His mistress declares there is no other registered dog of his age in this country and that he's the world's oldest chow.  Crow's normally black hair has turned gray and muzzle and paws are white.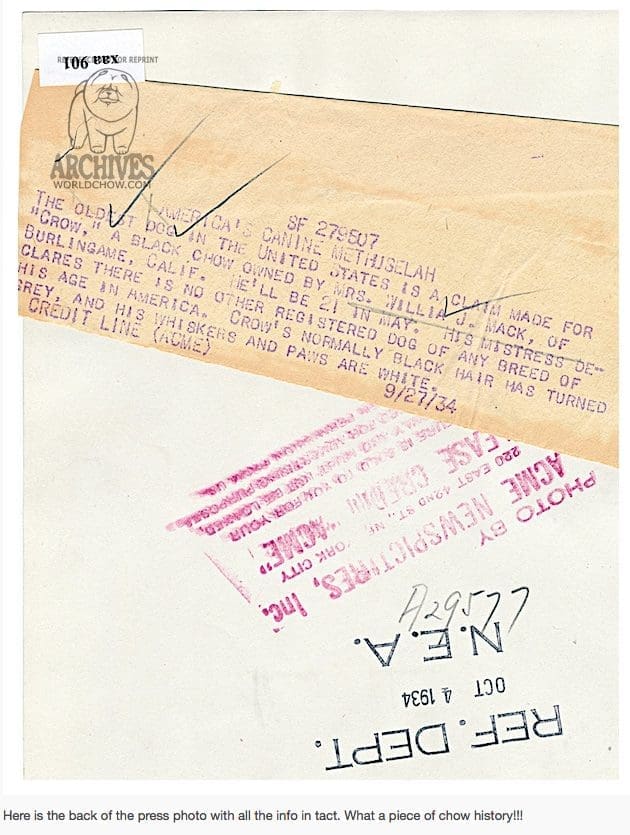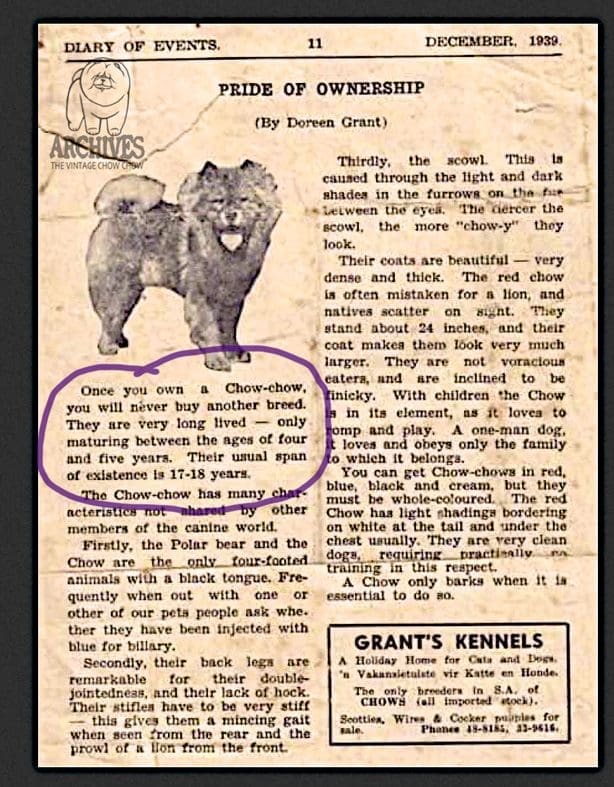 AND BELOW IS ANOTHER 1929 REFERENCE TO THE EL CHER KENNELS AND THEIR OLDER CHOWS