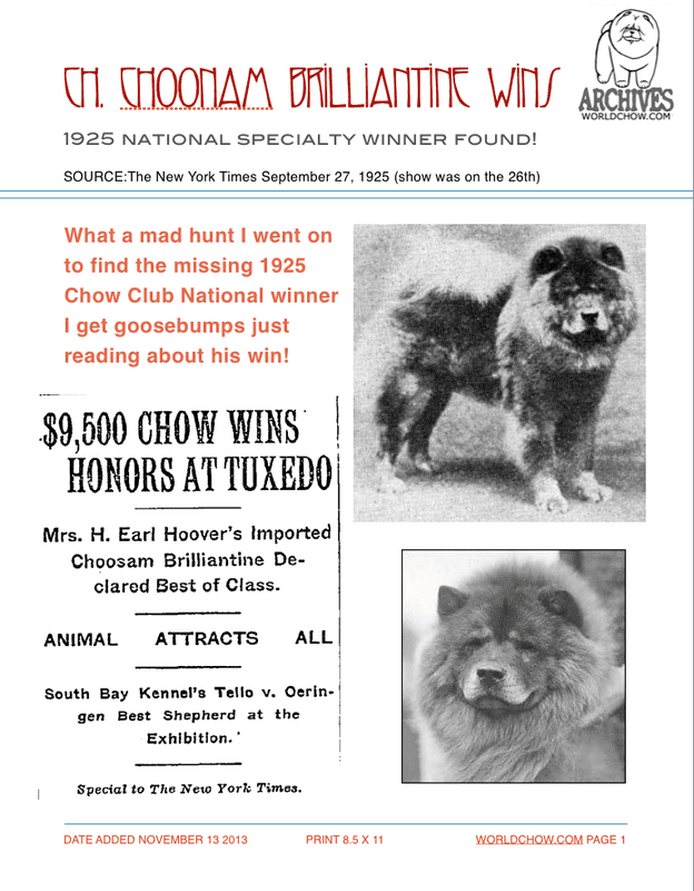 Oh you have NO idea how excited I am!!!   Recently I decided to add a new page to the archives with photos and names of all the USA Chow National winners.  In my research I have found a number of missing or incorrect entries on the master list I was using on the CCCI website so I set out to see how accurately I could update it.
Little did I know the monumental task that was ahead of me.  To make a VERY long (and continuing) story short, today I discovered the missing entry for 1925.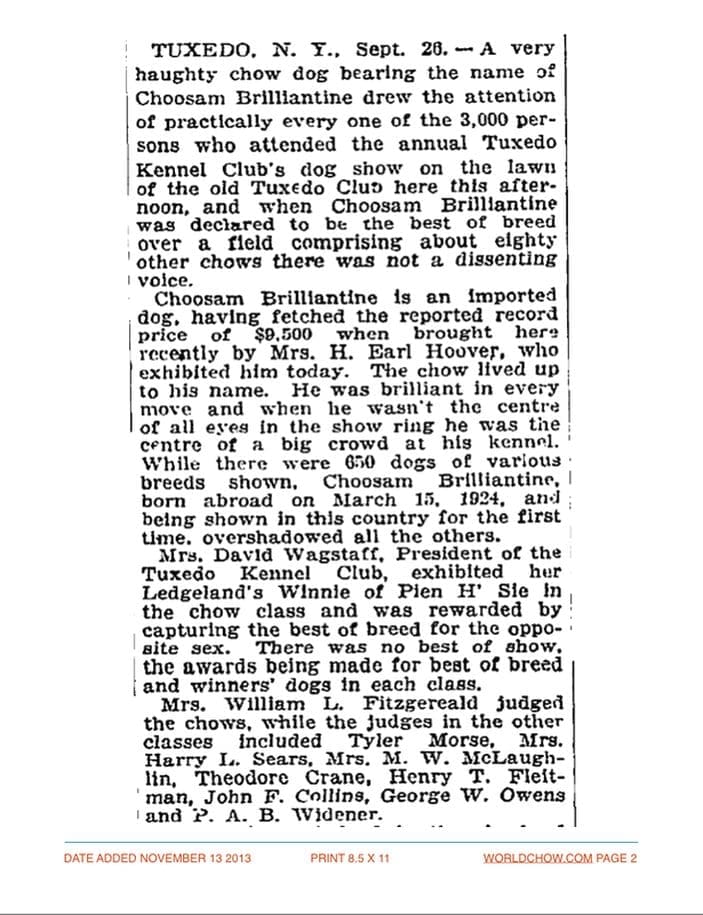 CLICK THIS PHOTO BELOW TO SEE THE RARE CHOONAM KENNEL VIDEO I FOUND WHERE YOU WILL HEAR MENTION OF BRILLIANTINE BEING SOLD TO AMERICA. THE USA CHOW NATIONAL WAS HIS FIRST SHOW IN THE US!