Rare 1890 photo of missionaries returning from China with a Chow dog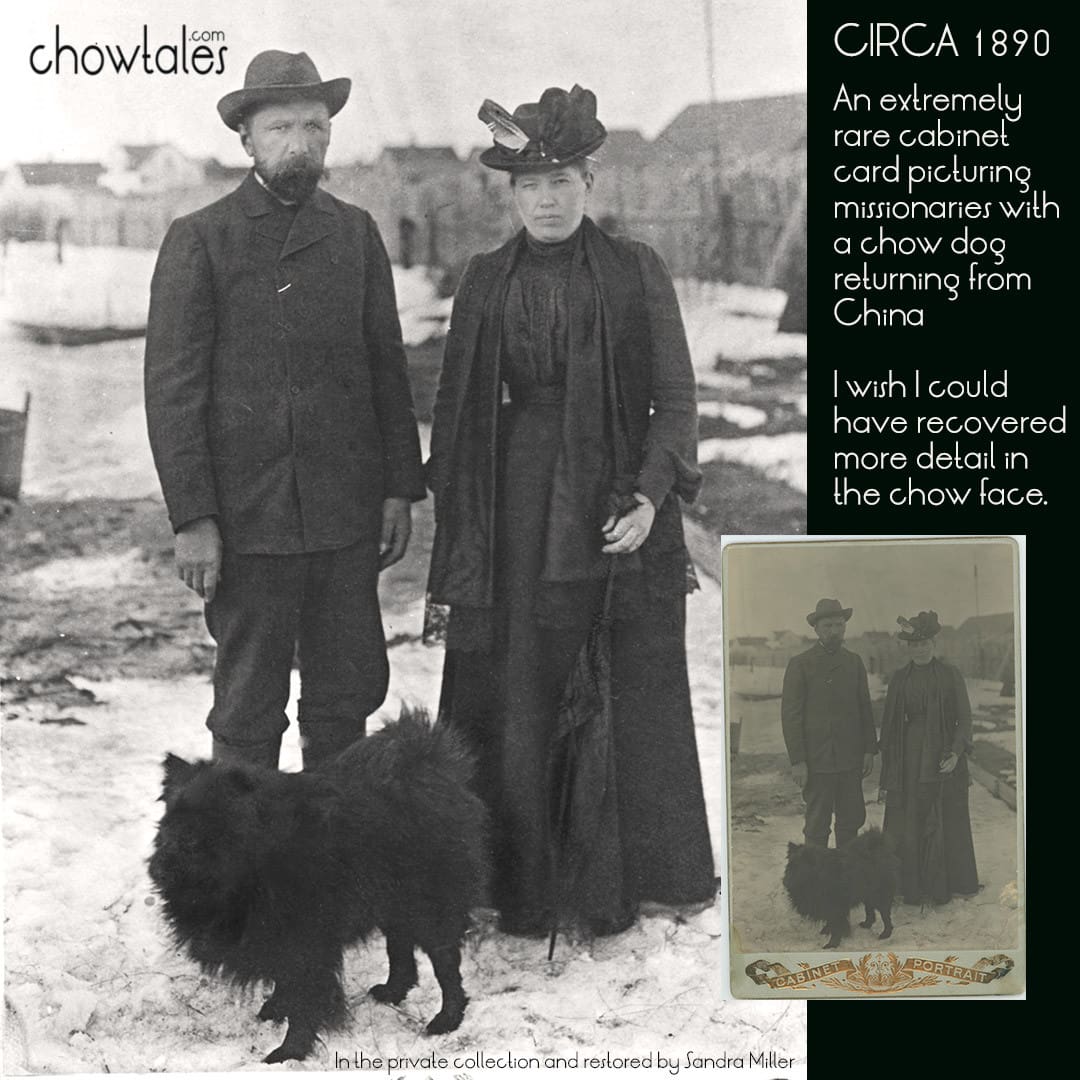 This very faded cabinet card photo in my private collection was such a rare find that I wasn't really concerned as much about the restoration as I was preserving the "moment in time".  Pre 1900's photos of the Chinese chows brought to Europe or America, from their native land are elusive.  The image was identified as "Missionaries returning from China with a Chow dog" dated 1890, so we can be sure of the breed. Just one look at those incredibly straight rear legs tell all!
I was able to coax a lot of detail out of the woman and man's faces and clothing, but the chow was so black that this is as much detail as I could recover. Regardless, this is a valuable and historic reference photo for our breed , as so many of these images have been lost or destroyed over the past 150 years.