The Kennel Club – England's earliest chow studbook entries donated by Chris Clucas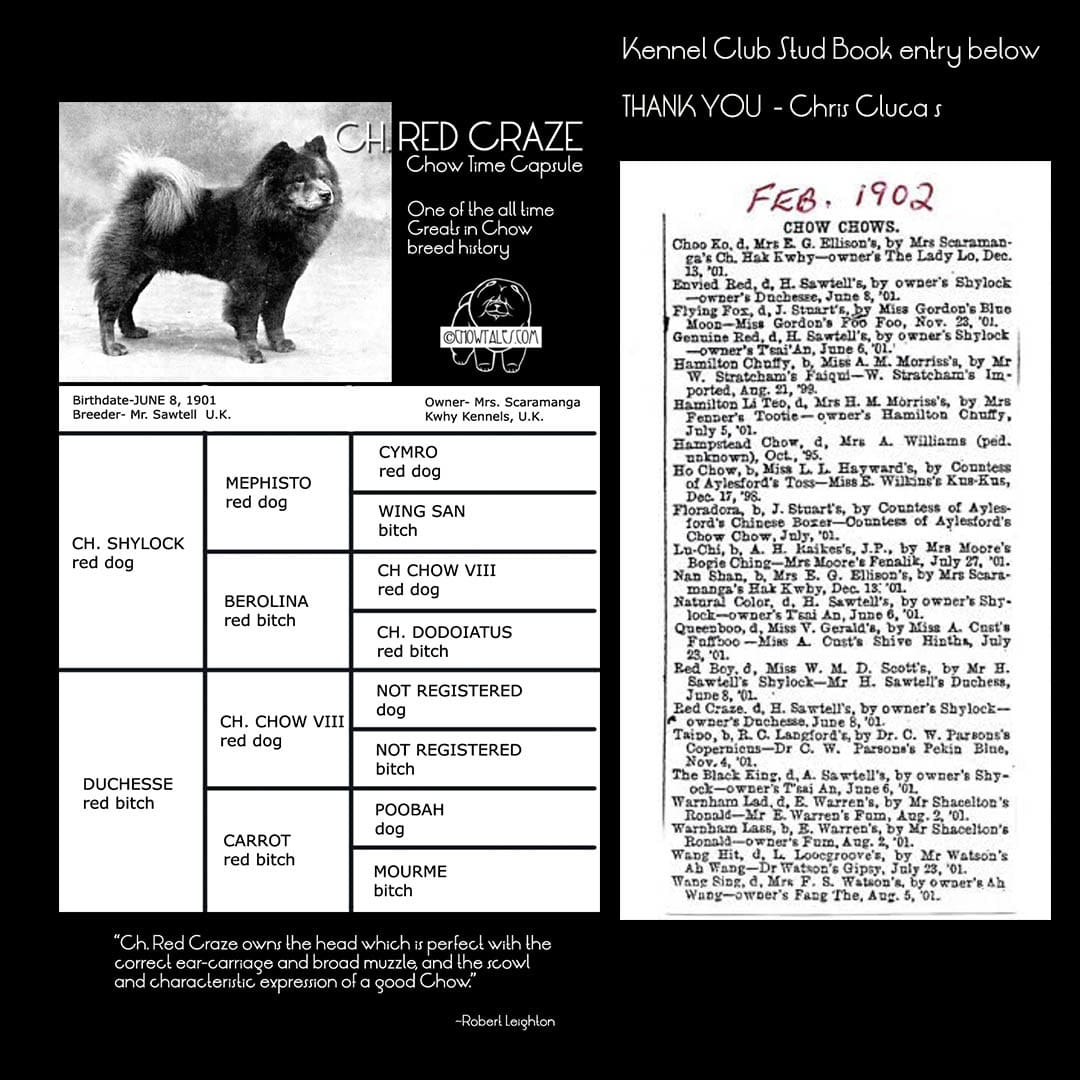 A couple of weeks ago, Chris Clucas in the U.K. sent me multiple emails filled with scanned pages from The Kennel Club stud book and register dating back to 1902. This is such a valuable addition to the ChowTales archive for reference and research….you have no idea how grateful I am to have access to these historic pages!!!
This one I am showing you has Red Craze listed…..to see his name "on the books" sent chills up my spine. I love this chow!! I will be putting all of these into a pdf for the archives which will be posted below soon. I know how much  effort these took Chris to scan and greatly appreciate her taking the time to do so. We all owe her a debt of gratitude for being such a champion to breed history!!
---
CLICK HERE TO READ MORE ABOUT RED CRAZE
---