Demolition of the stunning 1920's Oriental pagoda The Far East Kennels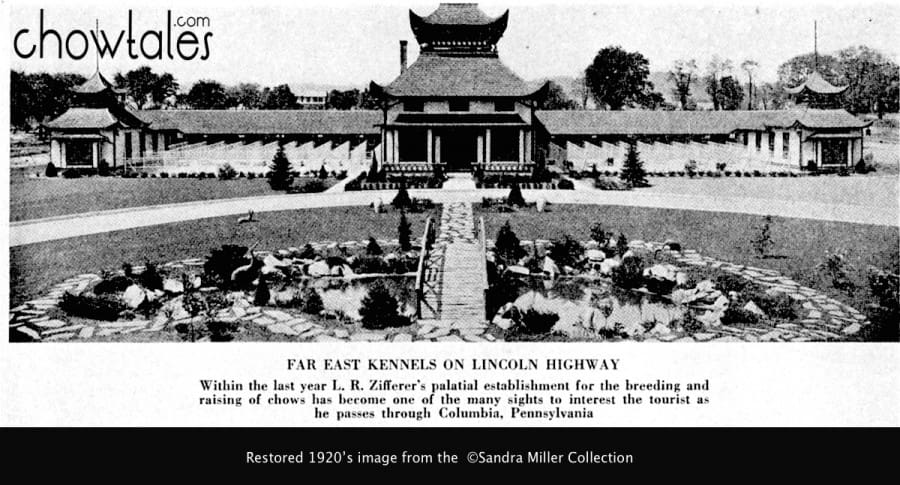 Last week was quite the whirlwind,  when it comes to new chow history surfacing out of the blue, although this breakthrough about Far East Kennels being demolished (see below)  made me gasp out loud and then I cried….I know I'm far too sentimental over these historic things, but what a loss this was to the community and Chow history.  Thank you so much to my new history friend Adam Leddy, for sending this photo my way and for giving permission to share.   Adam is a writer and researcher based in Brooklyn and in Lancaster, PA. and has been extensively researching the Far East Kennels and their owner, Lothar Zifferer, a significant figure in the history of his own hometown of Columbia, PA.
---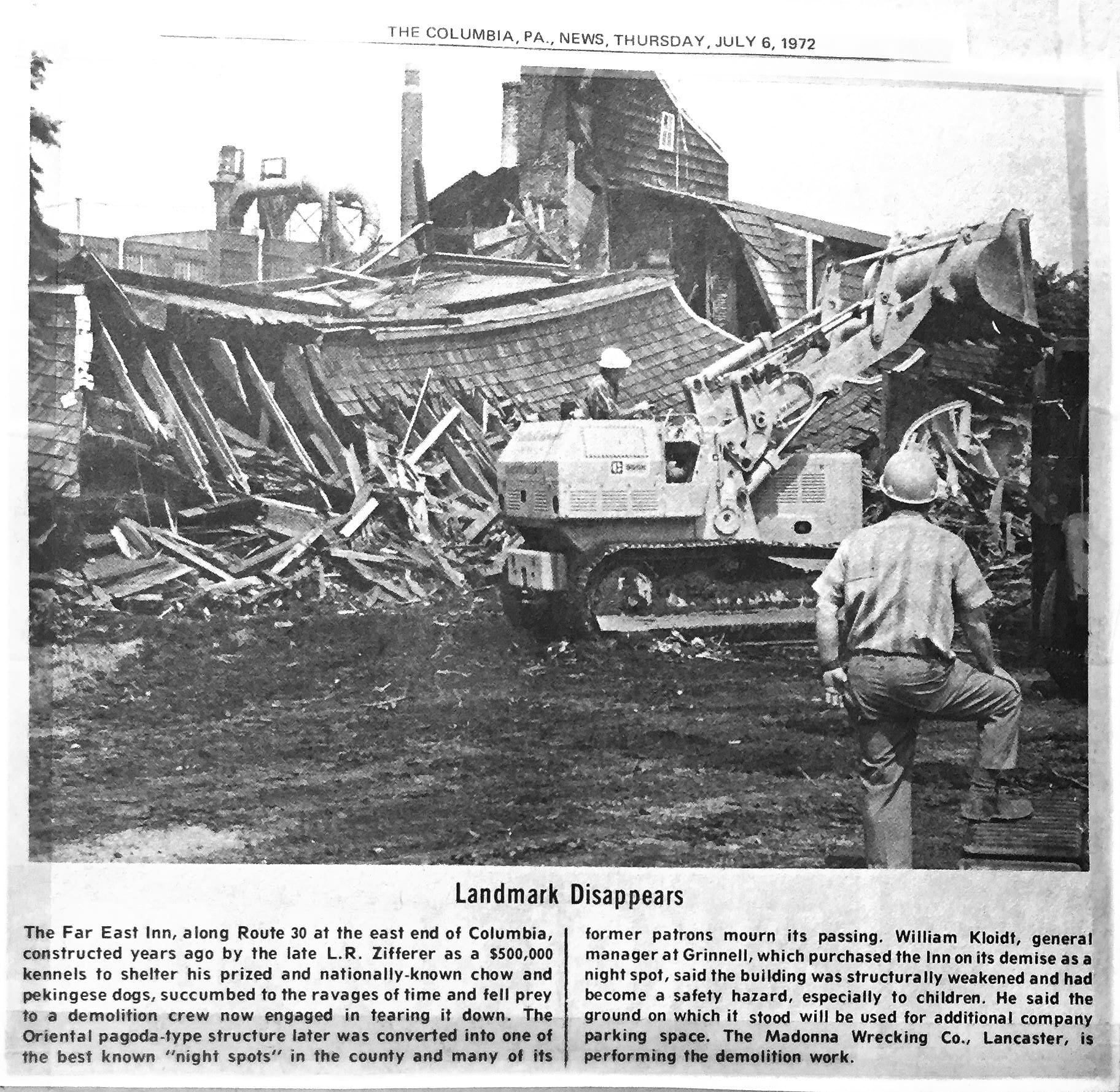 ---
Adam and I will be spending some time chatting soon about early chow history, in general, to help round out his knowledge of chows for an essay he hopes to write about Lothar Zifferer and the Far East Kennels.  What an exciting project that will be of such value on many levels.    So many people have asked me, whatever happened to the kennel…when was it taken down, and I had no answers?   This newspaper clipping now says it all, circa 1972. Thank goodness for history researchers like Adam, this will not be the Far East kennel's final chapter.  And a shoutout to Dottie Everett for sending Adam my way…..it takes a village!!!
LEARN MORE ABOUT THE FAR EAST KENNELS IN ADDITIONAL  ARCHIVED ENTRIES BELOW
---