Admiral Dewey and his chow mascot Bob-late 1800's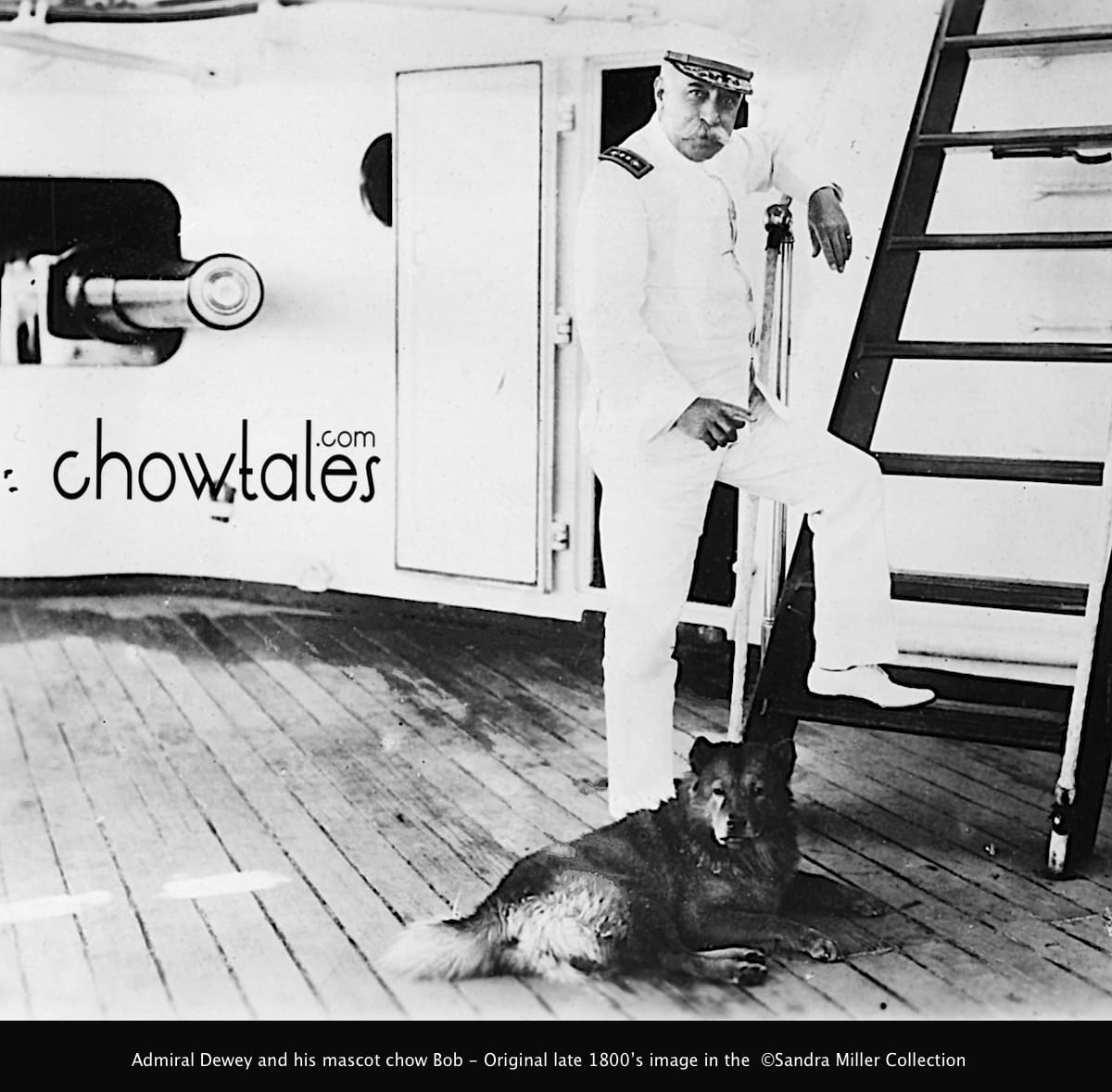 Below are a series of photos I have been sitting on for quite some time waiting to pull all the clippings together into an article and it all began with this original 1917 press photo I acquired was released following Admiral Deweys death the same year.  This loyal little Chow mascot found on the streets of Canton China during Dewey's travels, was written about often in the papers and magazines of the day (late 1800's.)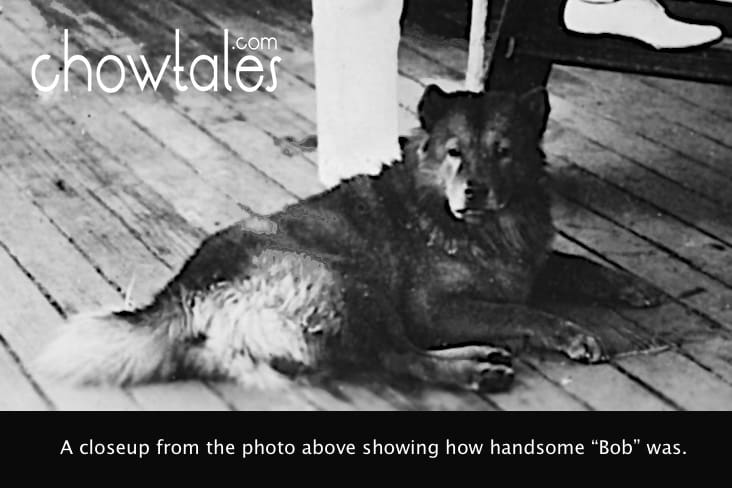 George Dewey (December 26, 1837 – January 16, 1917) was Admiral of the Navy, the only person in U.S. history to have attained the rank. Admiral Dewey is best known for his victory at the Battle of Manila Bay during the Spanish-American War.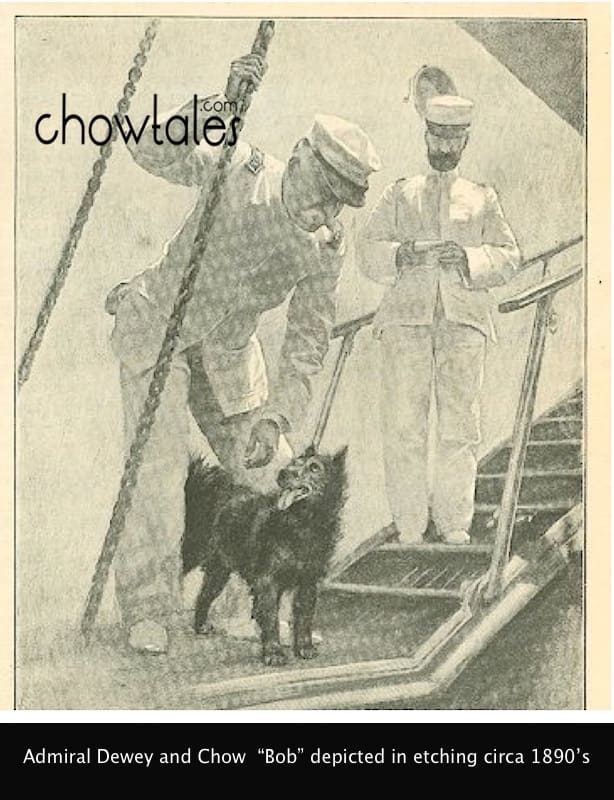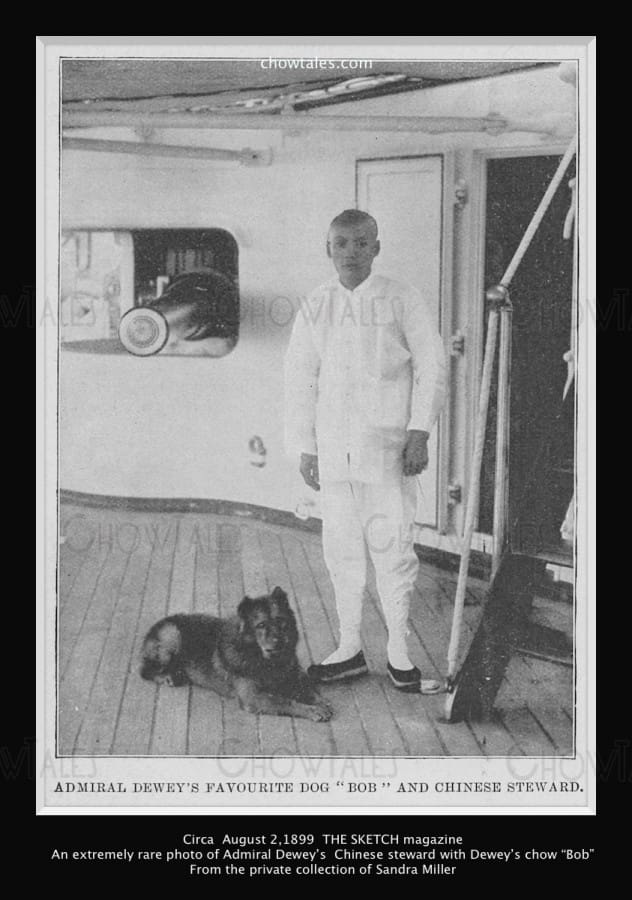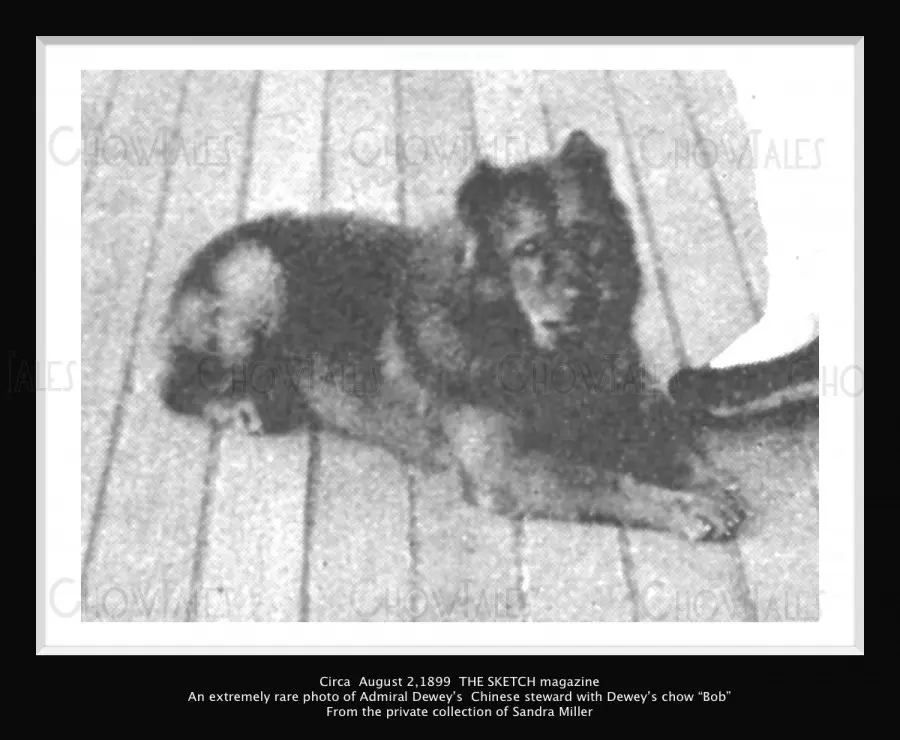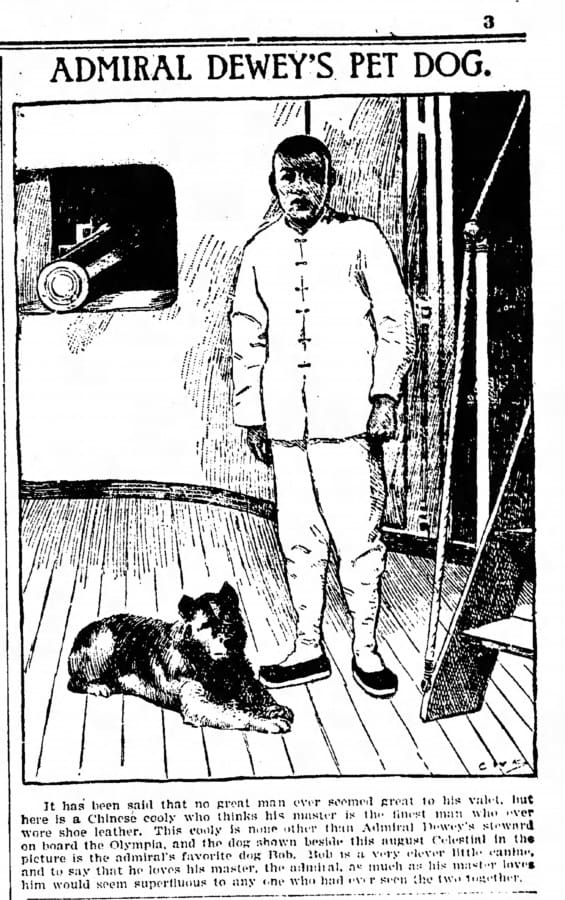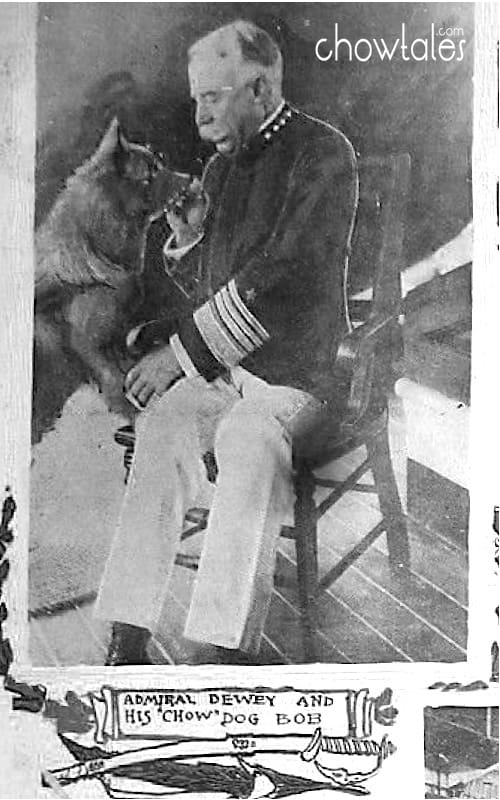 These photos are priceless.  I treasure each and every one of them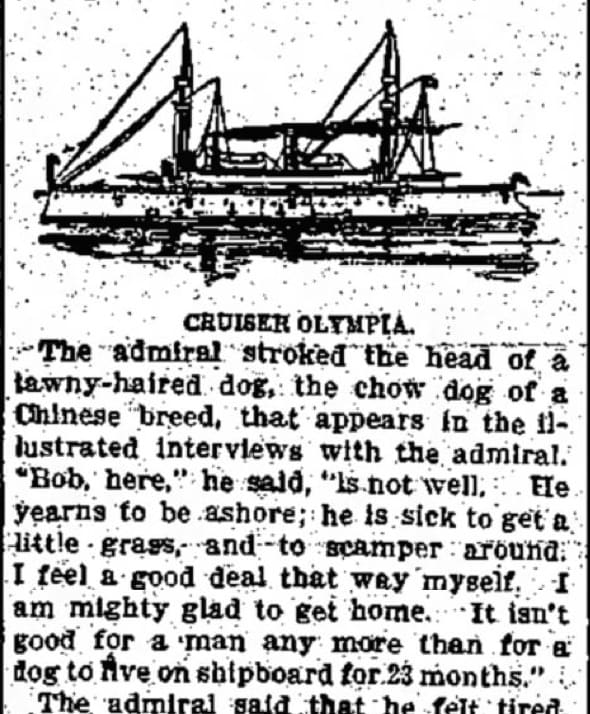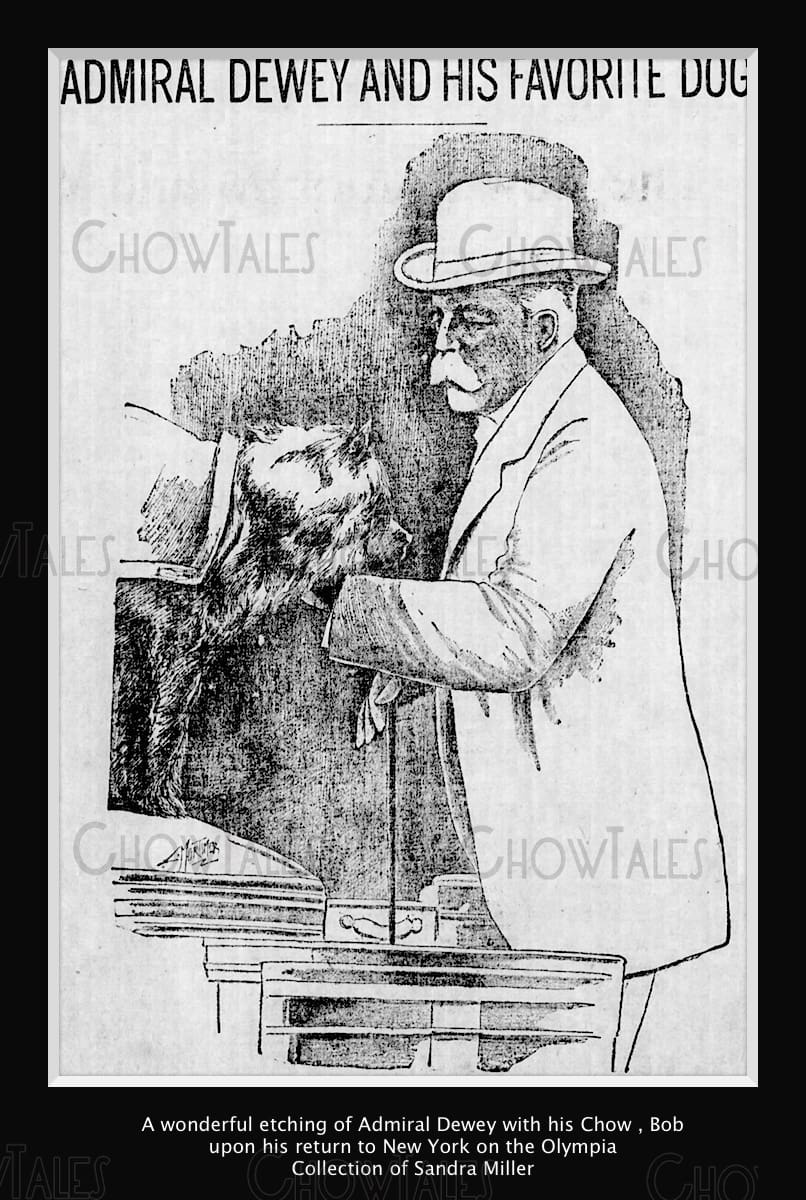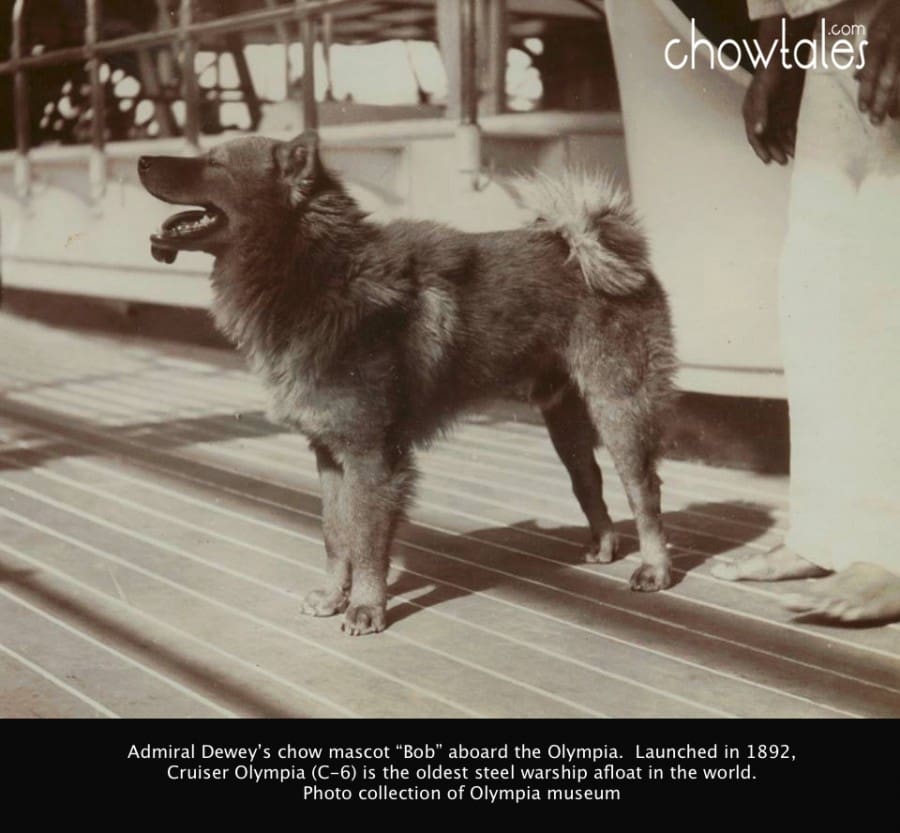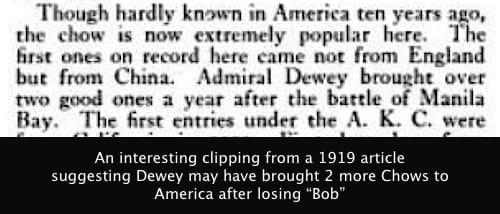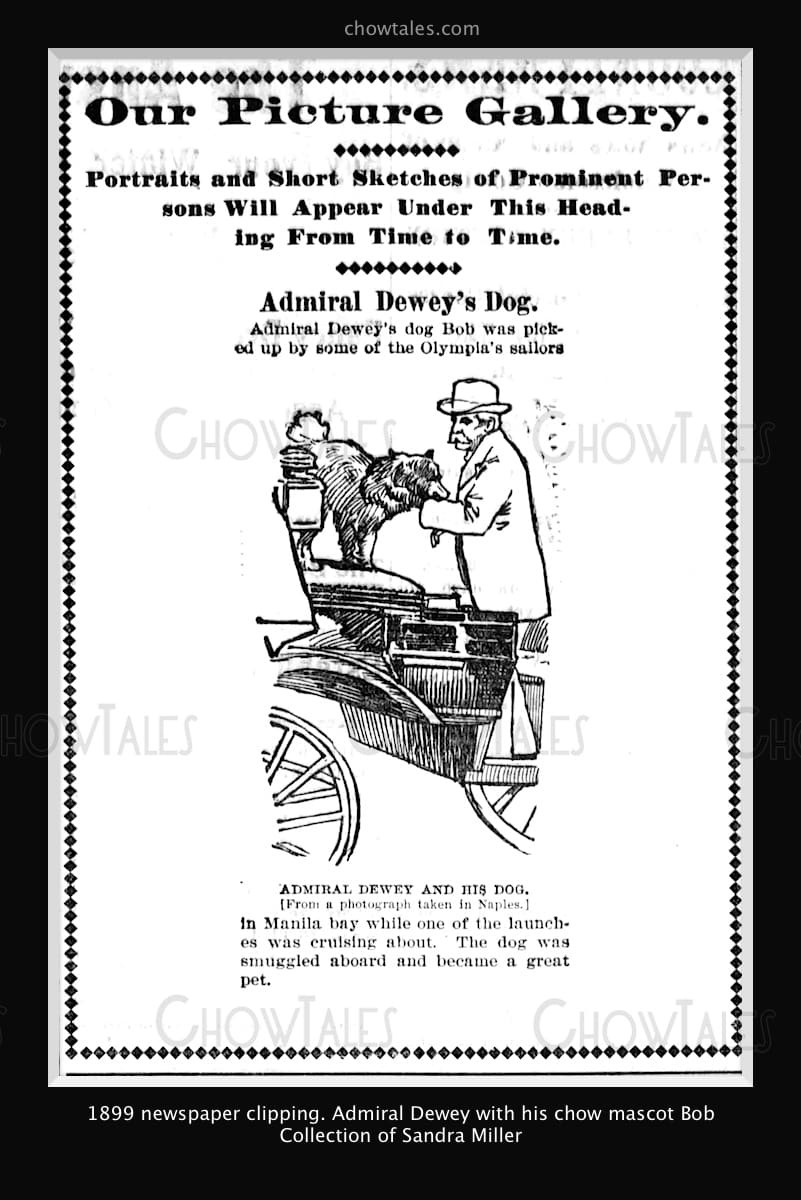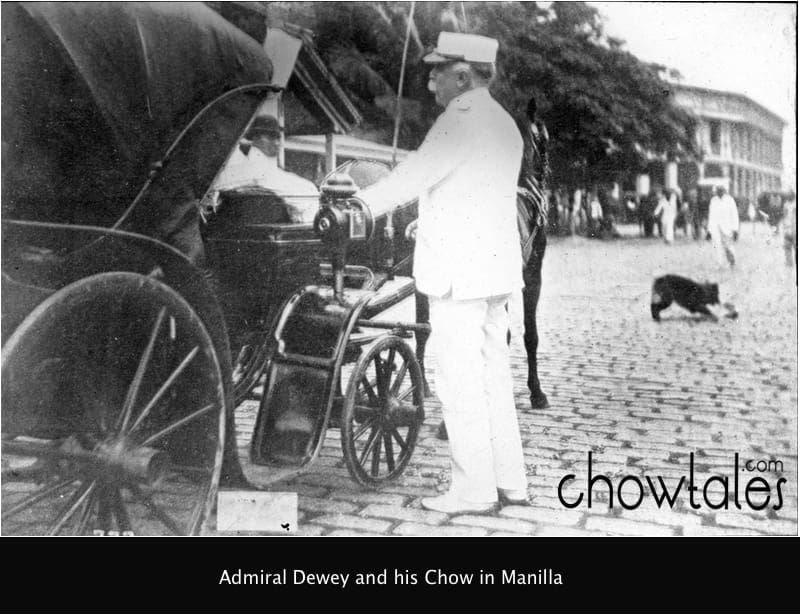 BELOW IS AN EXCERPT FROM THE BOOK GEORGE DEWEY, ADMIRAL 1899 –  AUTHOR FREDERICK PALMER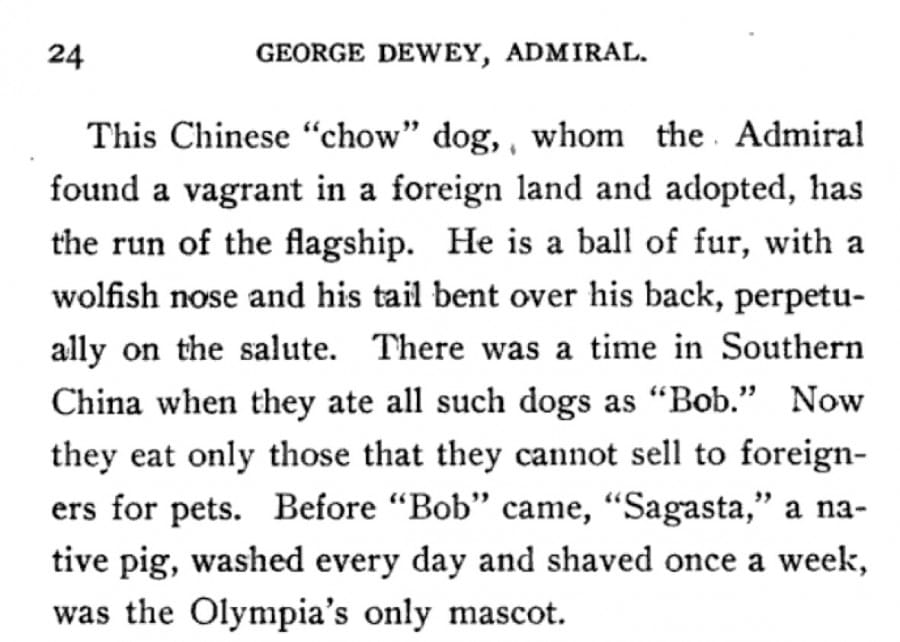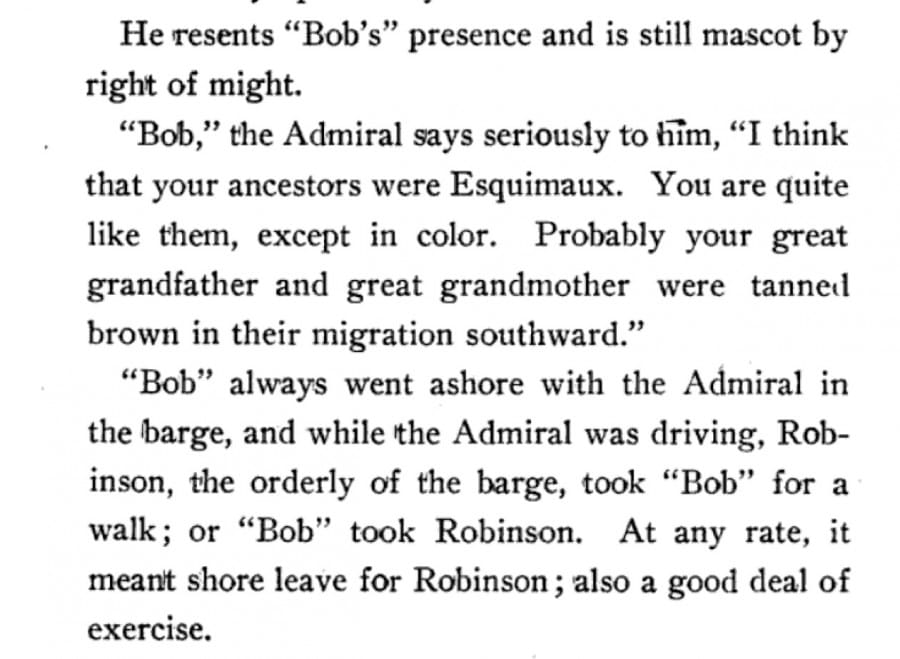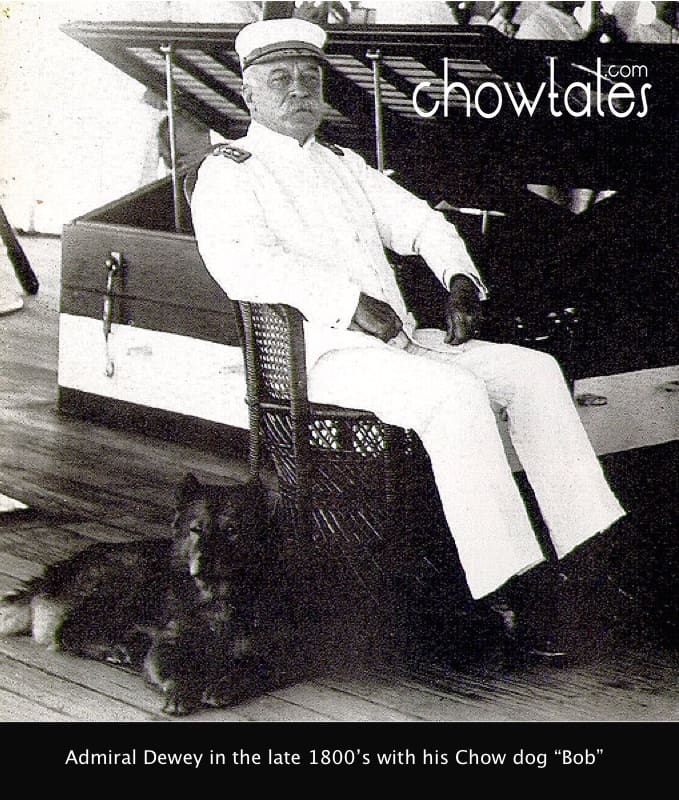 As for the end of Bobs life,  there are a couple of different versions I've found with variations on each.  My guess is that both are true when combined into one story.  The abuse this faithful little chow took from the crew aboard the Olympia surely led to severe injuries which could not be repaired.   I am so glad I discovered these photos and stories as I want "Bob" to always be remembered for the loyal companion he was to the Admiral.  Dewey's history  I vaguely remembered from history class but learning about this precious dog really made the story sink in.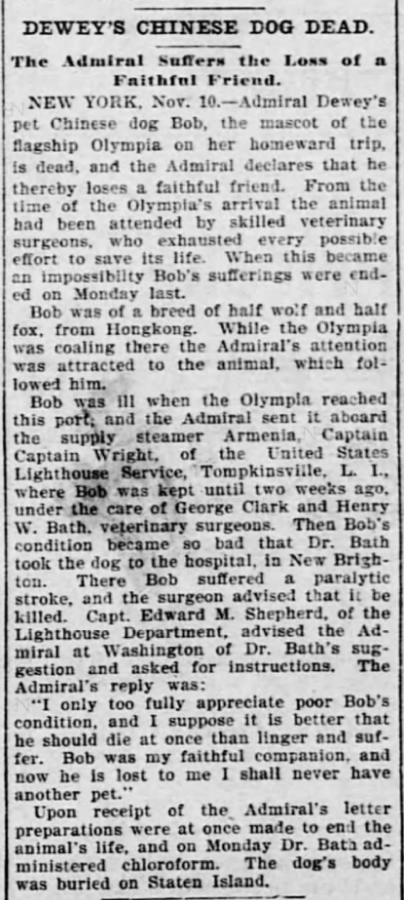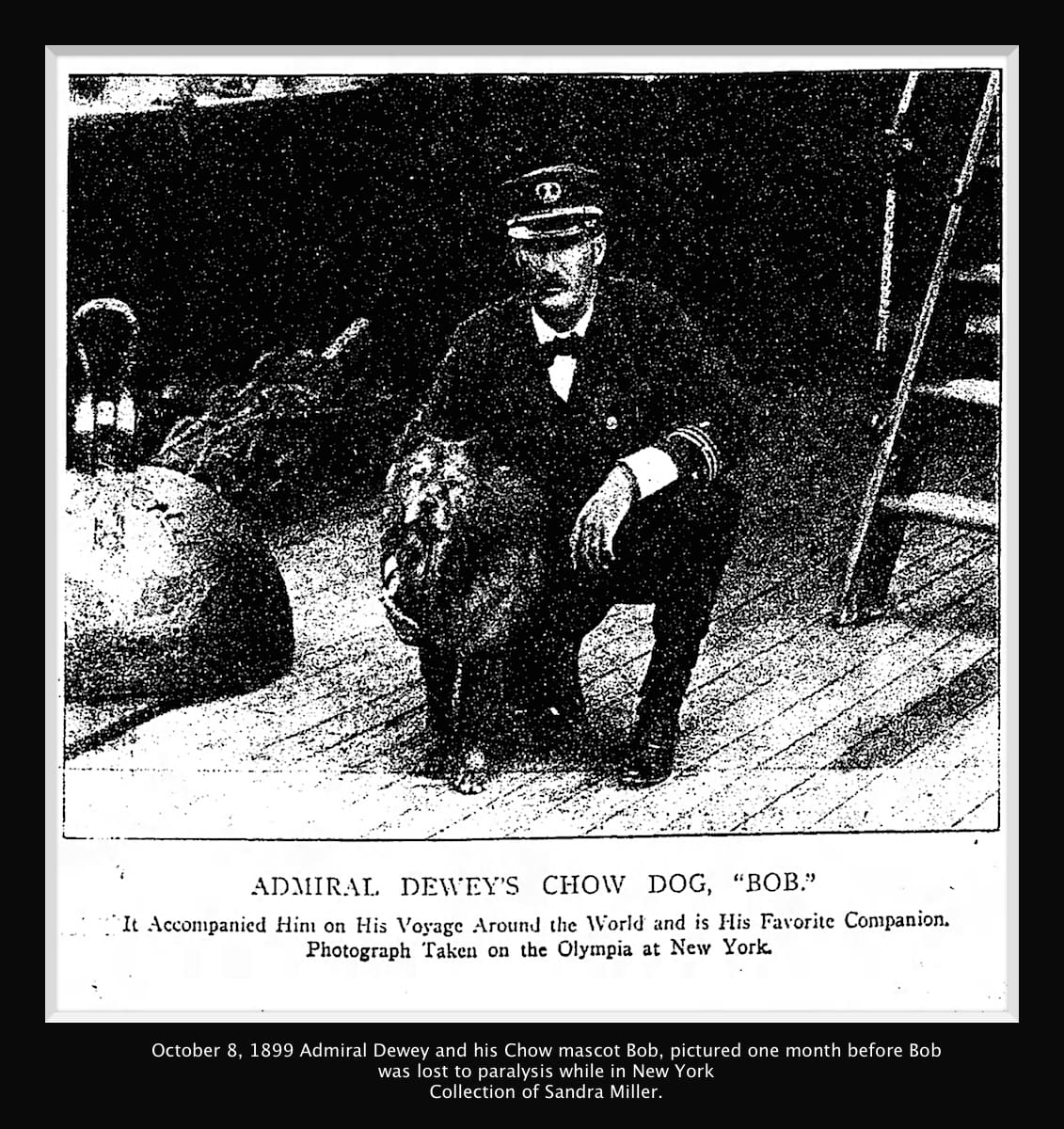 Below is the other story I found to explain the injuries to Bob. Makes my stomach hurt but it happened….it's history…. and Bob deserves to be remembered in our hearts.  He was one of the first chows to bring our beloved breed into the newspaper headlines.

SOURCE: NAVY HISTORY  The Society of the Dog
Admiral Dewey had on board Olympia as his pet a badly spoiled dog. He was very fond of it and in his eyes it could do no wrong; however he was alone in that opinion and both officers and the crew, particularly the afterguard sweepers, detested the animal. The dog was smart enough to know that his enough to know that his sole protector was the Admiral and ran back to him if he had been maltreated, whenever anyone touched or made a pass in his general direction. Several men were punished, some justly and perhaps some not quite so justly, and a quartermaster was disrated. Partly in a spirit of waggishness and born of the monotony of the blockade in Manila bay before the fall of the city the men formed a very secret organization called the "Society of the Dog." To be an ordinary member a man had to have kicked the brute, but to become a member first class he had to have kicked him while the Admiral was on deck and could possibly have seen him do it, or had performed some other allied act of equal daring. There were very few of these. The organization lasted as long as the dog did for one morning he turned up missing. That day a first class member was hurriedly promoted to the office of "Chief Superior Dog" and the society prudently disbanded. "Chief Superior Dog" was an afterguard sweeper.
---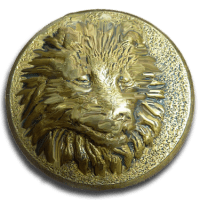 CLICK THE VINTAGE BUTTON FOR A CIRCA 1913  ARTICLE I FOUND ABOUT HOW ADMIRAL DEWEY'S CHOW INFLUENCED THE BREED POPULARITY IN AMERICA
---